Agency / Consultancy
Full Time

Informaat
About the job
We design digital products and services that make a difference for consumers or business customers. True experiences, digital experiences that focus not only on 'convenience' or 'efficiency', but also on more meaningful values.
As a service designer you design and develop new services with a strong digital component. You work on the process of user research, strategy, concept and service blueprint up to and including implementation. You enjoy leading and facilitating innovation processes. CX design strategy, business model canvasses, customer journeys, quantitative and qualitative data, new technology such as AI, conversational interfaces and AR: you have it all under control.
In addition, you feel at home in diverse and complex organizations – you know how to deal with stakeholders high and low in the organization. You are aware of the latest technological and socio-economic developments and think it's great to apply this knowledge in the design of new services.
You work partly at the customer's location, partly at home and partly at our beautiful office in Hilversum.
What you're going to do
You design digital services, from user research to implementation.
You facilitate innovation processes and you organize and supervise workshops with stakeholders.
You follow developments in your field and are an inspiration to customers and colleagues.
You actively participate in innovation and further development of the service design expertise at Informat.
What you can
You have a relevant education at university or higher vocational education level and have 5 years of relevant work experience as a service designer.
You can visualize your ideas super fast.
You quickly feel at home in a new customer environment or in a new domain.
You like to talk about your vision and your work at events, in blogs or on social media.
You enjoy being in front of the group and convey your enthusiasm for the profession authentically.
You are yourself
Location
Hilversum, North Holland, Netherlands
Industry
Agency / Consultancy
Apply for Job
More jobs at Informaat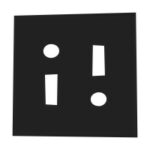 Service Designer
Informaat
Hilversum, Netherlands
Design
2 weeks ago

Service designer
Informaat
Hilversum, NH
Agency / Consultancy
1 year ago
More jobs in The Netherlands

CX Service Designer
VodafoneZiggo
Utrecht, Netherlands
Telecommunication

Service Designer
Decathlon Nederland
Amsterdam, Netherlands
Retail
4 days ago

Service Designer
Accenture
Eindhoven, Netherlands
Agency / Consultancy
5 days ago
Proud Partners


We can help you attract the best service design talent and grow your brand. Partner with us.
Don't miss important updates.
Join our email list to stay updated on new jobs, resources, events, and more to help you with your career
We'll use your email to send you updates about the report and other helpful service design topics. We hate spam just as much as you do, so we'll never share your email. Unsubscribe anytime.