Technology
Service/UX Designer
Full Time

Farm21
Farm21 is looking for a UX/UI Researcher/ Service designer who likes to work in a very dynamic Agritech start-up.
Our online platform provides farmers with advice and actions that are necessary for optimal crop cultivation. Because of these advices, fewer resources are used to achieve a better yield; more efficiency, better returns, higher sustainability. Data sources that we use for this include our own field sensors, but also weather forecasts, soil information, satellite images, etc. It is up to the UX/UI Researcher/ Service Designer to find out how we can best transfer these insights to the target group.
Our ambitions also go beyond large agricultural companies. In the coming years we will also be working on a proposition for small farmers in developing countries. They are responsible for 80% of the food consumed in developing countries. We believe they must be part of the digitalization of agriculture to solve the world food crisis. We can help increase their yields, giving them a better income and more food for the world.
As a service designer you can make a huge impact on the agricultural sector worldwide!
This role allows you to work on an infinity of possibilities, but within one platform. At Farm21 you get the time and space for depth, and you don't jump from project to project. We use a User-Centered Design philosophy within Farm21, and your role is therefore crucial within the company.
you
Likes an agile working environment.

Likes to solve things together in a team.

Would like to know a target group through and through

Would like to focus on one platform, develop different concepts within it.
Taken
You are the "voice of the customer" within Farm21

You set up user surveys and lead (monthly) user feedback sessions

You translate the results into the "coat rack" of wishes and requirements, on which we can hang future concepts.

Together with our UX/UI Designer you can translate the wishes and requirements into concepts, wire frames and final designers.
Requirements
You are familiar with user research techniques, especially qualitative, but possibly also quantitative

You are familiar with User Research tools and techniques, such as different methods of research or development methods

You can work independently, in a project with endless possibilities

You have experience working on digital products

Speaks fluent Dutch (User feedback sessions are in Dutch)
Location
Amsterdam, Netherlands
Apply for Job
More jobs in The Netherlands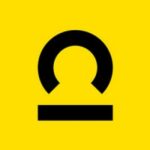 's-Hertogenbosch, Netherlands
Academia and education
4 days ago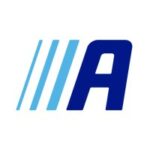 CX & Service Design Specialist
Action
Zwaagdijk, Netherlands
Retail

Senior Service Designer
Achmea
Amsterdam, Netherlands
Finance
Proud Partners


We can help you attract the best service design talent and grow your brand. Partner with us.
Don't miss important updates.
Join our email list to stay updated on new jobs, resources, events, and more to help you with your career
We'll use your email to send you updates about the report and other helpful service design topics. We hate spam just as much as you do, so we'll never share your email. Unsubscribe anytime.