Agency / Consultancy
Senior Service Designer
Archived
Full Time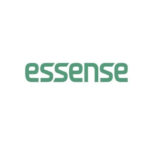 Essense
At Essense, we believe in customer-oriented collaboration to move the world forward. As a Senior Service Designer, you directly contribute to this ambition by giving the customer, the business, and society a voice in this process.
We are looking for experienced and versatile service designers who can help our clients orchestrate their services for optimal customer experience based on customer insights.
As a Senior Service Designer at Essense, you work on (digital) services in the context of the entire customer experience. Our work is holistic, it contributes to the client's business and goes beyond 'just beautiful'.
In your position, it is therefore very important that you can listen carefully and ask questions to get to the root of the issue. You map out all insights regarding the customer experience, make existing knowledge transparent with your analysis skills, and with your creativity you then translate this into new opportunities and concept solutions. As a senior you bring several years of service design experience and a track record of successful projects at various organizations across multiple industries. With this, you can not only give targeted advice to our customers but also inspire and coach colleagues within Essense to develop themselves.
You work together with the team and your stakeholders on service concepts and know how to match the needs of the customer with the needs of the business. You translate this into propositions that deliver customer and business value. You help our customers to align the processes backstage with the frontstage activities and touchpoints, to ensure the optimal customer experience. You are able to bring multiple projects to a successful conclusion, with good results for the customer, but also for ourselves.
You master our working method, you can coach others in this and you remain sharp on ways to continuously improve it. You are a passionate facilitator of workshops and co-creation processes. You organize, guide and facilitate workshops and take on an advisory role towards the customer. You are curious and like to delve into the context of the customer and user.
You bring:
A completed HBO/WO education in the direction of service, industrial or interaction design

5-10 years of relevant work experience, preferably at an agency

A passion for making complex situations/information tangible and insightful

You are analytical and creative, with empathy and strong communication skills

Demonstrated experience in applying service design methods such as stakeholder maps, journey maps, service scenarios, service blueprints

You can proactively advise customers on the right approach to achieve their goals

Able to plan, manage and execute service design processes, including management of other designers and good stakeholder management
Location
Amsterdam, NH
Industry
Agency / Consultancy
Apply for Job
More jobs at Essense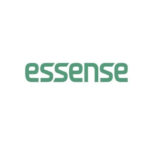 Senior Service Designer
essense
Amsterdam, NH
Agency / Consultancy
2 years ago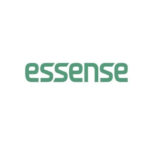 Amsterdam, NH
Technology
3 years ago
More jobs in The Netherlands

Service & UX Designer
Forty
Utrecht, Netherlands
Agency / Consultancy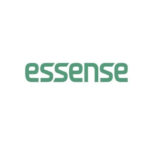 Senior Service Designer
Essense
Amsterdam, Netherlands
Design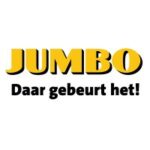 Service Designer
Jumbo Supermarkten
Veghel, Netherlands
Retail
2 weeks ago
Proud Partners


We can help you attract the best service design talent and grow your brand. Partner with us.
Don't miss important updates.
Join our email list to stay updated on new jobs, resources, events, and more to help you with your career
We'll use your email to send you updates about the report and other helpful service design topics. We hate spam just as much as you do, so we'll never share your email. Unsubscribe anytime.