Government
Senior Service Designer
Archived
Full Time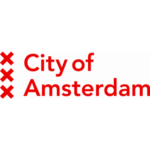 City of Amsterdam
As a Service designer and/or Systemic designer at the City of Amsterdam, you focus on the complex social issues of the city.

From a passionate team of co-designers, you make a positive impact on the city and its residents and you help build the profession of designer within the municipality.

For this vacancy we are specifically looking for a designer who will work within the project "Digital grip on sustainable mobility, with which we aim to optimize the intensifying use of public space and the role of mobility in it in a smart way, so that the city is livable. and remains accessible.
The function
Amsterdam wants to further strengthen its position as a digital and future-proof city. After all, residents, entrepreneurs and visitors to the city of Amsterdam expect an optimally functioning city that is in line with the (digital) future. To meet this challenge, we organize ourselves from different areas of expertise around the challenges of the city. For each expertise there is a Department where the specific profession is developed to contribute optimally.
Designers from the Department of Design & UX work on these complex social issues. As a senior designer you have a leading role in the design process in order to arrive at clear insights and appropriate solutions. You work like a spider in the web in the stakeholder field and know how to use the design process to unite different perspectives and interests, so that outcomes are supported and adopted.
In this position, you will work as a designer on the mobility challenge to keep the city livable and accessible. The 'Digital grip on sustainable mobility' project investigates how digital technology can contribute to better directing mobility in order to keep the city liveable and accessible. You then work on goals such as 'reducing car use by commuters in the city', 'improving door-to-door travel with different means of transport (or a seamless journey in a multimodal journey)', 'increasing safety through temporary speed restrictions around schools, for example. '. As a designer, you set up one or more design processes and facilitate the cooperation of various (substantive) parties. It's about the whole process, from exploration and synthesis, to idea generation and concept development and validation. You investigate questions such as 'which target group and which problem are we talking about here?' and 'which issues does the problem relate to?', 'what could the desired future look like?', 'how do we get there?'. You use various service (and possibly systemic) design tools such as customer journeys, context mapping, and system maps to provide insight into bottlenecks and opportunities.
You do this on an average day
Analyzing and structuring (complex) issues, which leads to a clear interpretation of the problem.

The use of (qualitative) research methods to obtain insights from a target group.

Converting the insights from an exploration into a clear story, using a visual representation of information.

Organizing and facilitating sessions with stakeholders/clients and leading a (co-)creative process to arrive at innovative and/or suitable solutions.

Developing solutions into concepts, (prototypes of) products or services, interventions, policy advice and/or organizational advice.

Validating the solutions found and testing whether the solutions lead to the desired change.
Location
Amsterdam, Netherlands
Apply for Job
More jobs at City of Amsterdam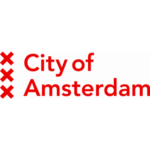 Service Designer (contract)
City of Amsterdam
Amsterdam, NH
Government
More jobs in The Netherlands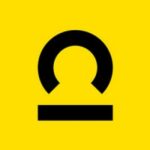 's-Hertogenbosch, Netherlands
Academia and education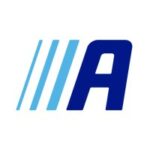 CX & Service Design Specialist
Action
Zwaagdijk, Netherlands
Retail

Senior Service Designer
Achmea
Amsterdam, Netherlands
Finance
Proud Partners


We can help you attract the best service design talent and grow your brand. Partner with us.
Don't miss important updates.
Join our email list to stay updated on new jobs, resources, events, and more to help you with your career
We'll use your email to send you updates about the report and other helpful service design topics. We hate spam just as much as you do, so we'll never share your email. Unsubscribe anytime.