Finance
Senior Service Designer
Full Time

Achmea
About the job
Are you someone who wants to make a real impact on society? Do you have a passion for innovation and creativity, and a desire to lead us through complex problems? The Achmea Innovation Hub is looking for entrepreneurial team players who are able to see, test, and develop new revenue models using hands-on, creative and innovative propositions. Are you ready to join our mission of creating ground-breaking solutions that make a difference?
As a Senior Service designer, you will be part of a venture team. You'll be starting from scratch, with a blank page, developing a completely new product, service or business model for a new segment in a new industry! In this role, speed to the market is really important! You know to guide the team in experimentation, know which assumptions to validate first and how to build confidence in understanding the problem and validate simple solutions.
Our ambition is to commercialize business models which will generate millions in revenue. So, are you the one who will come up with ground-breaking solutions that will be incorporated into one of Achmea brands or perhaps a new brand to be launched? Join our Innovation Hub!
The world of tomorrow, of Achmea and external brand, is at your feet!
De afdeling
The Achmea Innovation Hub focuses every day on identifying what the market wants and needs and whether this can lead to new profitable services for Achmea. As a team, we have our own way of thinking and approach. We want to make a significant contribution to Achmea's purpose: identifying and solving true problems that positively impact our world (human, environmental and societal) and which also have an added value for Achmea. We work together to ensure that our teams excels, we are flexible and we collaborate within Achmea, the Hub and also with external parties. We work fast, define our opportunities and go out to validate them. Less talk, more action!
We get evidence from our customers and let them map out our route. Above all, we have fun. Focusing on our strengths and having a good work-life balance is what keeps us innovating.
Luckily, all people are different. We believe that diversity helps us in attaining the best solutions. Day in day out we work on an increasingly diverse and inclusive environment where everyone is allowed to be themselves. Together we work on a safe, healthy, and sustainable society
Jouw achtergrond
Your energetic world view is refreshing and different. Your analytical skills and ability to zoom in/out distinguish you in a complex environment. You know better than anyone else how to put complex topics into simple and understandable terms. You are ready for a heated, constructive discussion about breaking through established conventions. You know how to adapt quickly in a fast-changing environment. With your entrepreneurial drive, you can turn any idea into a success!
We'd also like to find the following elements in your professional profile:
You will have at least five years' experience as a Service designer in a venture or start-up / scale up environment;
You have experience in testing, developing and launching innovative propositions with new revenue models;
You communicate in an engaging manner and visualize concepts and insights clearly and effectively to others and have leadership experience;
You have experience in several innovation and design methods and are able to lead workshops about these subjects (lean startup, design thinking, service design, customer journey mapping design thinking, etc.);
You are familiar with the different research and experiment methods (interviews, ethnography, visual concept mapping, and working with prototypes);
You are proficient in Dutch and English and have a Bachelor's or Master's degree, or equivalent professional and intellectual ability.
Location
Amsterdam, Netherlands
Apply for Job
More jobs at Achmea
We haven't found any other jobs at Achmea.
More jobs in The Netherlands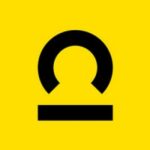 's-Hertogenbosch, Netherlands
Academia and education
3 days ago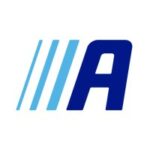 CX & Service Design Specialist
Action
Zwaagdijk, Netherlands
Retail

Service Designer
Belastingdienst
Utrecht, Netherlands
Government
3 weeks ago
Proud Partners


We can help you attract the best service design talent and grow your brand. Partner with us.
Don't miss important updates.
Join our email list to stay updated on new jobs, resources, events, and more to help you with your career
We'll use your email to send you updates about the report and other helpful service design topics. We hate spam just as much as you do, so we'll never share your email. Unsubscribe anytime.