Telecommunication
Full Time

Telia
Are you a service designer who loves driving change?
We are now looking for a service designer that will be central in our transformation to offer best in class customer experience. I am Sara Krohn and I am leading the CX team within B2B in Sweden.
Is this your next opportunity?
Your role will be to assure that we drive change from an inside out perspective. You will envision our future state as well as our current situation. You will conduct service design projects and support the business units with design thinking methodology and tools.
Your responsibility areas in short:
Developing and maintaining customer journey vision
Preparing and conducting service design projects
Visualizing and presenting findings
Driving cultural change across the organization with help of service design tools
You will be part of a small team with skilled service designers. The team spirit is central within our team, as we together solve and manage our challenges with great commitment and willingness to contribute.
Is this you?
You are a natural leader who are customer-focused by heart, and you love driving improvement and change. You are not afraid to speak up if you see potential errors, mistakes, or improvement opportunities.
Your Experience:
Min 2 years design education
Min 3 years of hands-on Service Design work experience
Experience working in an NPS culture
Experience of driving change
Location
Solna, Stockholm County, Sweden
Industry
Telecommunication
Apply for Job
More jobs at Telia

Senior Service Designer
Telia
Solna, Sweden
Telecommunication

, Stockholms län
Telecommunication
9 months ago

Helsinki,
Telecommunication
1 year ago
More jobs in Sweden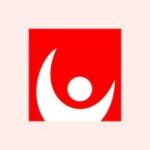 Service Designer
Svenska Spel
Solna, Sweden
Gambling
3 days ago

Senior Service Designer
Telia
Solna, Sweden
Telecommunication

Senior Service Designer
Attityd i Karlstad AB
Karlstad, Sweden
Research
Proud Partners


We can help you attract the best service design talent and grow your brand. Partner with us.
Don't miss important updates.
Join our email list to stay updated on new jobs, resources, events, and more to help you with your career
We'll use your email to send you updates about the report and other helpful service design topics. We hate spam just as much as you do, so we'll never share your email. Unsubscribe anytime.