Transport and mobility
Full Time

Scania Group
Service Designer to Scania
Do you want to build Scania's future of digital services? The combination of digitalization, electrification and connected vehicles will be a key to unlock future success for our customers, and that's why we're investing in our people and our technology like never before!
Are you passionate about influencing the future through design? Our Customer Experience Design team within the Service Portfolio & Delivery department is now looking for a new colleague in the role as Service Designer.
WE OFFER
We offer you a cross-disciplinary design team of dedicated and open-minded designers who always cheer you on and support you. We have a design community across Scania with knowledge sharing and design inspiration sessions and events, so we create a learning culture and dare to try new things and manages the risks. We are a global organization who has an agile workflow to meet our customers' expectations.
YOU WILL
The world of transport and logistics is rapidly transforming into a sustainable ecosystem and at Scania we are facing the biggest shift in our history. To support this we have our fast-growing Service Portfolio and Delivery organisation, which comprises 200+ people in Södertälje. Our target is to take a leading role by introducing new tailor-made services and sustainable transport solutions. This transformation will change the way we do business and interact with our customers, and we ensure they stay ahead of their game.
At Scania we are driving the shift to a more sustainable transport solution. As our Service Designer you will have the main responsibility to make sure that our global digital services provide the best support to our customers and partners throughout the transformation. You will inspire and integrate a customer centric way of working while applying design thinking to ongoing and/or new initiatives. You ensure we turn user insights and identified opportunities into differentiating service experiences, taking both the user and business perspective into consideration. Further you will:
Plan and conduct qualitative customer research through interviews, observations, and explorations.
Identify customer needs and opportunities for improved and new innovative solutions. Synthesize, package and spread learnings through insights and customer journey maps.
Facilitate collaboration to see things from different perspectives by involving relevant. stakeholders and teams and co-create with customers and markets over the whole world.
Coach and share knowledge on design methods, tools and trends with your fellow colleagues.
Plan and perform service design activities to ensure that customer value and business outcome are aligned, and that the organization operates in a customer centric way.
YOU ARE
We are looking for a skilled professional with 5+ years of experience working with service design. As a designer you have significant experience in the field of service design across different sectors, from discovery to implementation of new services. You have a strong advocate for design thinking, knowing that through measuring and learning we can ensure that we are doing the right thing. You are a visual thinker that translates complex information into models, systems, and illustrations.
Your curiosity drives you to explore differences team player, motivating and supporting others come naturally to you, believing that we are better together. As you will be working in an international environment, it is important that you are fluent in English, both spoken and written.in perspectives, ideas, and people, and you are willing to pursue a deep understanding and continuous learning. Collaborating with others to meet shared objectives is something you enjoy.
Location
, Stockholms län
Industry
Transport and mobility
Apply for Job
More jobs at Scania Group

Service Designer
Scania Group
, Stockholms län
Transport and mobility
7 months ago

Service Designer
Scania Group
, Stockholms län
Transport and mobility
2 years ago

Service Designer
Scania Group
, Stockholms län
Transport and mobility
2 years ago
More jobs in Sweden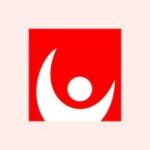 Service Designer
Svenska Spel
Solna, Sweden
Gambling
3 days ago

Senior Service Designer
Telia
Solna, Sweden
Telecommunication

Senior Service Designer
Attityd i Karlstad AB
Karlstad, Sweden
Research
Proud Partners


We can help you attract the best service design talent and grow your brand. Partner with us.
Don't miss important updates.
Join our email list to stay updated on new jobs, resources, events, and more to help you with your career
We'll use your email to send you updates about the report and other helpful service design topics. We hate spam just as much as you do, so we'll never share your email. Unsubscribe anytime.