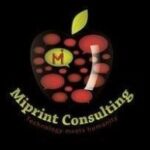 Miprint Consulting
About the job
Research & Usability Testing
Conduct both primary and secondary design research
Determine appropriate research methods/approach based on the underlying design challenge
Prepare research data and synthesise the data, in collaboration with CX colleagues and others, to surface observations, themes and insights
Translate goals into research questions and develop research plans
Produce qualitative exploratory research including HCI literature reviews and market research
Design and execute usability tests, heuristic evaluations, user interview, surveys and ethnographies
Create Personas and inform Customer Journeys, Scenarios, and Red Routes
Conduct empathetic studies to better understand behaviour
Conduct environmental analyses to get a 360° degree view of clients
Consult and collaborate with various product development teams
Help the business understand the relevant social, cultural, political and economic factors that determine the relevant products and experiences that will land the best
Understand customers on an individual basis, but also understand customers on a macro level within their environments
Simplify the complexities of South African societies to help business create appropriate and helpful experiences
Detail the relevant Macro and Micro life moments to find opportunities to best service customers
Location
Johannesburg, South Africa
Apply for Job
More jobs at Miprint Consulting
We haven't found any other jobs at Miprint Consulting.
More jobs in South Africa

Senior Service Designer
Ziyasiza
Johannesburg, South Africa
Technology

Service Designer
Accenture
Johannesburg, South Africa
Advertising Services
3 months ago

Service Designer
Absa Group
Sandton, Gauteng, South Africa
Finance
7 months ago
Proud Partners


We can help you attract the best service design talent and grow your brand. Partner with us.
Don't miss important updates.
Join our email list to stay updated on new jobs, resources, events, and more to help you with your career
We'll use your email to send you updates about the report and other helpful service design topics. We hate spam just as much as you do, so we'll never share your email. Unsubscribe anytime.