 GovTech Singapore
Service Designer
Agency: Government Technology Agency
Job no.: 539193
Work type: Permanent/Contract
Location: Singapore
Categories:InfoComm, Technology, New Media Communications
The Government Technology Agency (GovTech) aims to transform the delivery of Government digital services by taking an "outside-in" view, putting citizens and businesses at the heart of everything we do. We also develop the Smart Nation infrastructure and applications, and facilitate collaboration with citizens and businesses to co-develop technologies.
Join us as we support Singapore's vision of building a Smart Nation - a nation of possibilities empowered through info-communications technology and related engineering.
As part of the Government Digital Services (GDS) Team, the ACE tribe aims to design and develop software applications that help government agencies better serve the needs of Singaporeans. We adopt an Agile development approach and work towards tech best practices and cutting edge tools.
As a Service Designer, you will work with a multidisciplinary team of designers, developers and business experts to create solutions that exist in both digital and physical realms.
As we launch new products, your role will be to ensure that the future of public service is not just functional, but delightful to use. Rather than work on commercial ventures commonly found in the startup scene, we're here to improve how we live as a society through what we can offer as a government. If you are looking for opportunities to collaborate with leading industry experts and be surrounded by highly motivated peers, we welcome you to join GDS.
What to Expect:
Plan and implement the overall user research strategy and methods (e.g. focus groups, face to face interviews)
Identify opportunities to improve users' experience across different touch-points and clearly articulate the dependencies and complexities across these touch-points
Turn insights and identify opportunities or spaces into differentiating service experiences
Work closely with product owners to identify research topics, manage and conduct user research and concept development
Map user journeys and help agencies define their processes to enable new service experience
Advocate and support partners to iterate, test and scale new service designs
Participate in the delivery of a range of projects, defining project scope, goals and deliverables in collaboration with key stakeholders
Establish relationships and liaise with key stakeholders throughout the project lifecycle and able to communicate and envision service concepts to team members, stakeholders, and management by using diverse set of methods & tools that illustrate all the components and touch-points of the current and future service
How to Succeed:
Degree or Diploma in Human Computer Interactions, Design, Psychology, Computer Sciences or related disciplines
At least 3-4 years of professional experience in a design consultancy or similar fields
Deep expertise in design thinking/human-centered design and in-depth knowledge within a relevant service design discipline such as Systems Design, Business Design, Industrial Design, Graphic Design and Interaction Design
Experience with conceptualization, ideation, and iterative prototyping and able to employ various methods to prototype service concepts such as staging and roleplaying approaches
Able to organize data into clear service design blueprints and communicate ideas and designs to diverse groups of stakeholders
Has prior knowledge in UI and UI best practices
Team player who is able to work within a self-directed culture and navigate ambiguity
Strong communication (written and verbal), analytical and interpersonal skill
Advertised:
Location
Singapore,
Apply for Job
More jobs at GovTech Singapore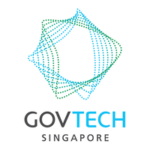 Service Designer
GovTech Singapore
Singapore,
Government
2 years ago Service Designer
GovTech Singapore
Singapore,
Government
4 years ago
More jobs in Singapore

Senior Service Designer
Terrascope
Singapore
Technology

Senior Service Designer
Singapore Airlines
Singapore,
Aviation
3 months ago

Service Designer
OCBC Bank
Singapore
Finance
4 months ago
Proud Partners


We can help you attract the best service design talent and grow your brand. Partner with us.
Don't miss important updates.
Join our email list to stay updated on new jobs, resources, events, and more to help you with your career
We'll use your email to send you updates about the report and other helpful service design topics. We hate spam just as much as you do, so we'll never share your email. Unsubscribe anytime.