Southern Cross Health Society
About this opportunity
Would you like to work for one of New Zealand's most trusted brands, where you can bring your whole self to work whilst empowering Kiwis to live their healthiest lives?
As a Service Designer, you will take the lead on discovery and design work that will help us identify and define initiatives that will positively impact people and maximise the value delivered by our value stream squads.
The Role
This is a strategic role – you will bring your experience in using human-centred design approaches to understand and define the customer and business outcomes we are seeking to deliver on. You'll take a design thinking approach, leading discovery and design sprints to ensure we shape and prioritise the highest value initiatives to deliver strategic outcomes for our teams and customers.
Working collaboratively with Value Stream leaders, Product Owners, senior stakeholders, and centres of expertise, you will take a lead role in helping curate a backlog for change for our organisation, including defining the priority, and understanding the impact on people, process, and technology. Key to this role, is ensuring we take an enterprise view as we design and deliver customer journeys and service experiences.
About you:
You've had significant experience in a service design role, bringing a comprehensive understanding of the many facets of design and human centred design practice with experience designing and facilitating discovery and design sprints
You'll have proven experience working at a strategic, enterprise, level, bringing data and qualitative information together to generate insights about our customers, our business, and our technology to generate recommendations for change and support decisions
A background in both business and technical domains - you'll have experience describing value through the lenses of desirability, feasibility, and viability and communicating that at a senior (executive) level
With an emphasis on redesigning and reengineering our service delivery and business processes, any previous experience in digital, Lean or process transformation will be a bonus
You develop strong collaborative relationships – facilitating, managing, influencing, and communicating effectively with partners at all levels
A fascination with how customers experience products and services and have a hunger to improve those experiences
There are lots of reasons you'd want to work with us
Here are just a few:
You will be supported to continually learn and improve your skills, share knowledge and ideas and be part of an amazing values-based culture where people are at its heart.  We're here with you and your whānau.
Fully subsidised medical insurance for you and your immediate whānau
Subsidised pet and travel insurance and special discounts for your whānau
Life insurance cover
Additional parental leave benefit and financial wellbeing support
Excellent work/life balance, including 5 days of wellbeing leave and a day to do volunteer work
Opportunity to purchase flexi leave
A leading employee wellbeing programme that rewards you for being healthy
Ongoing professional development
Location
Auckland, New Zealand
Apply for Job
More jobs at Southern Cross Health Society

Service Designer
Southern Cross Health Society
, Auckland
Insurance
9 months ago

Service Designer
Southern Cross Health Society
, Auckland
Insurance
12 months ago

Service Designer
Southern Cross Health Society
, Auckland
Health
1 year ago
More jobs in New Zealand

Lead Service Designer
Kāinga Ora - Homes and Communities
Wellington, New Zealand
Government
2 weeks ago

Service Designer
Oranga Tamariki—Ministry for Children
Paraparaumu, New Zealand
Government
3 weeks ago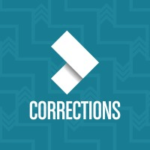 Senior Service Designer
$91953 - $129816
Te Mārua, Upper Hutt, New Zealand
Government
1 month ago
Proud Partners


We can help you attract the best service design talent and grow your brand. Partner with us.
Don't miss important updates.
Join our email list to stay updated on new jobs, resources, events, and more to help you with your career
We'll use your email to send you updates about the report and other helpful service design topics. We hate spam just as much as you do, so we'll never share your email. Unsubscribe anytime.