Ministry of Justice - New Zealand
Employment / The Opportunity
Are you looking for an opportunity to shape the way digital services are created to meet people's needs? We are looking for an experienced service designer to work on defining corporate digital services that enable our people to successfully do their job. If you thrive on delivering business outcomes and ensuring customer centric service design is applied in everything we do, we want to hear from you!
The successful candidate will be working with various business stakeholders to design a future state of a digital service that will help them be more effective and efficient in providing a business service. You will be working with a team of IT professionals to design and deliver digital services that delight end-users while meeting the legislative needs of the Ministry.
It is an exciting time to join the Digital team here at the Ministry. Our newly established operating model is truly customer centric and service-based, informed by the need for continuous improvement and maintenance throughout the service lifecycle.
You have skills / Skills and Experience 
To be successful in the role, you will have:
Demonstrated experience in customer centric service design
Experience in user experience analysis, design, and testing to build customer centric services
Ability to Influence and drive customer centric thinking
Ability to build and maintain effective and productive relationships, with a wide range of stakeholders
Experience in delivery of digital solutions using a range of project lifecycle methodologies
An adaptable and agile mindset
Experience with running workshops with key stakeholders to understand current state with the aim to define a desired future state
A sound understanding of the machinery of government and experience in Te Reo Māori would be advantageous.
Qualifications/Technical skills
Tertiary degree in a relevant field or equivalent experience.
Certification on Service Design, Human-Centred Design or Design Thinking desirable
Experience and knowledge
Confident communicator with excellent vendor and stakeholder management skills.
Have an understanding and appreciation of cultural issues and concerns, in particular Tikanga Maori.
Customer-focused with experience working in complex environments.
Strong analytical, planning and organisational skills with the ability to meet competing needs.
Ability to work independently and as part of a team, with a strong sense of ownership and accountability.
Enjoy problem solving and bring fresh perspectives to the table.
Previous experience in design and delivery of software-as-as-services (SaaS) solutions
Location
Wellington, New Zealand
Apply for Job
More jobs at Ministry of Justice - New Zealand

Service Designer
Ministry of Justice - New Zealand
Wellington, Wellington
Government
1 year ago

Service Designer
Ministry of Justice - New Zealand
Wellington, Wellington
Government
2 years ago

Service Designer
Ministry of Justice - New Zealand
Wellington, Wellington
Government
3 years ago
More jobs in New Zealand

Lead Service Designer
Kāinga Ora - Homes and Communities
Wellington, New Zealand
Government
2 weeks ago

Service Designer
Oranga Tamariki—Ministry for Children
Paraparaumu, New Zealand
Government
4 weeks ago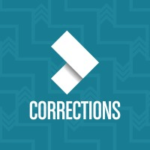 Senior Service Designer
$91953 - $129816
Te Mārua, Upper Hutt, New Zealand
Government
1 month ago
Proud Partners


We can help you attract the best service design talent and grow your brand. Partner with us.
Don't miss important updates.
Join our email list to stay updated on new jobs, resources, events, and more to help you with your career
We'll use your email to send you updates about the report and other helpful service design topics. We hate spam just as much as you do, so we'll never share your email. Unsubscribe anytime.