Health
Service Design Expert
Archived
Full Time Novartis
Job Description
3 continents (and growing), that's the geographic spread of the Web, Social, Mobile Centre of Excellence in the Novartis IT organization. We work in a curious, dynamic and #unbossed way to create innovative products and solutions to help fuel the growth in the exciting areas of Digital Health and Digital Medicine.
Responsible for the development of the end-to end service design and documentation to ensure service designs meet business requirements and are aligned to the overall Digital & Commercial Solutions capabilities. Responsible for service introduction to Service Delivery Managers in the Service & Operations team, GIS, GBS and vendors. Working closely with CoE product Managers, Solution Designers, Business Analysts and Program/Project Managers to ensure that technology functionality and service design are aligned.
Your Responsibilities
Your responsibilities include, but are not limited to
Provide input to vision and the strategy for Commercial IT service design, working closely with product Managers and Solution Designers to align CoE Strategies.
Work closely with the demand integrators to ensure that the Demand Integrators to ensure that the demand for service designs is appropriately captured, aggregated and planned.
Produce high quality service designs that are fit for purpose, reflecting business requirements and meeting the needs of all relevant stakeholders.
Responsible for all documentation and service designs and incorporation of solutions into services.
Ensures the end-to-end service design is integrated and agile as required.
Work closely with the assigned Program and Project Manager to ensure that the service design is reflected as intended in the implementation.
Together with assigned Program and Project Manager, responsible for preparing the service to be handed over to the Service Delivery Manager in respective function.
What You'll Bring To The Role
Minimum requirements

University degree in business/technical area or equivalent
Fluent English written and spoken
5+ years of commercial experience in similar role with proven track record
Experience of service design and service introduction processes and methodologies.
Knowledge of industry service management processes, ITIL certified.
Excellent communication, presentation and interpersonal skills.
Ability to work under pressure to strict deadlines Effective stakeholder management skills.
Desirable Requirements

Ability to create service design project assets - personas, customer journeys and service maps.
Ability to promote an integrated proposition to clients
You'll receive
Competitive salary, Annual bonus, Pension scheme, Share scheme, Health insurance, 25 days annual leave, Flexible working arrangements, subsidized dining facilities, Employee recognition scheme, learning and development opportunities.
Why consider Novartis?
750 million. That's how many lives our products touch. And while we're proud of that fact, in this world of digital and technological transformation, we must also ask ourselves this how can we continue to improve and extend even more people's lives?
We believe the answers are found when curious, courageous and collaborative people like you are brought together in an inspiring environment. Where you're given opportunities to explore the power of digital and data. Where you're empowered to risk failure by taking smart risks, and where you're surrounded by people who share your determination to tackle the world's toughest medical challenges.
Novartis Ireland Ltd. has been certified as a Top Employer 2019 by the Top Employers Institute for its exceptional employee offerings!
We are Novartis. Join us and help us reimagine medicine
Novartis are an equal opportunities employer and welcome applications from all suitably qualified persons
= Novartis
Division
NBS
Business Unit
IT NBS
Country
Ireland
Work Location
Dublin
Company/Legal Entity
Novartis Ireland Limited
Functional Area
Information Technology
Job Type
Full Time
Employment Type
Regular
Location
Rathduff, OY
Apply for Job
More jobs at Novartis Service Design Senior Analyst
Novartis
, MT
Health
More jobs in Ireland

Senior Service Designer
Rattleberry
Dublin, Ireland
Agency / Consultancy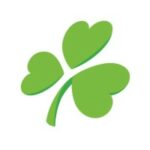 Senior Service Designer
Aer Lingus
Dublin, Ireland
Aviation
4 weeks ago
Dublin, Ireland
e-Commerce
4 months ago
Proud Partners


We can help you attract the best service design talent and grow your brand. Partner with us.
Don't miss important updates.
Join our email list to stay updated on new jobs, resources, events, and more to help you with your career
We'll use your email to send you updates about the report and other helpful service design topics. We hate spam just as much as you do, so we'll never share your email. Unsubscribe anytime.