Agency / Consultancy
Senior Service Designer
Full Time

Rattleberry
Rattleberry has partnered with a global travel and tourism company who are on the lookout for Senior Service Designer. They are operating in a hybrid model, with travel to the Dublin offices for team gatherings around once per week.
As part of the broader digital product and performance teams, you will collaborate with various departments, including customer care and operations. This position offers an exciting opportunity to play a significant role in advancing their web and app experiences, as they transition non-digital services into digital self-service. Your contributions will have a meaningful impact on shaping the next phase of their digital customer experiences.
Roles and Responsibilities:
Reporting to the Lead UX Researcher, the successful candidate will be responsible to inform and impact customer self-service across the company's digital channels and customer experiences from time of booking to day of travel.
Champion and manage the relationship between the Digital Experience team and other Self-Service Stakeholders such as Operations, Technology, Call Centre, Support etc.
Deliver Customer Research reports with clear recommended direction based on evidence and actionable tasks.
Work with the wider digital experience team during the investigation, recommendation and solution stage of all product design and development.
Organise and facilitate workshops with tangible outputs and actions.
Identify channels, process maps and touchpoints for service design.
Understand and work with the three basic service moments: before, during and after.
Utilise a wide range of tools and methodologies both qualitative and quantitative and including general population surveys, focus-group studies, top tasks and competitive benchmarking.
Developed Service Blueprints into top tasks and flows and prototypes.
Experience, Skills & Education:
The successful candidates will possess the following:
Minimum 2 years experience working on service design related projects.
Minimum 3 years of experience in UX Research.
Demonstration of strong qualitative research, researching and designing across multiple touchpoints.
Demonstration of UX skills: flows, prototypes, testing, review.
Experience in service blueprinting and system or stakeholder mapping.
Strong communication skills: ability to present in a concise and articulate manner to other stakeholders, ability to work closely with Operations, Designers, Product Owners and Developers.
Experience in working with external partners and agencies.
Business Analyst or Product Management experience a bonus.
Self-motivated, flexible, adaptable and ability and drive to learn multiple technologies, tools and processes.
Fluent in English, both written and spoken.
Eligible to live and work in the EU.
Current unrestricted worldwide passport.
Location
Dublin, Ireland
Industry
Agency / Consultancy
Apply for Job
More jobs at Rattleberry

Service Designer
Rattleberry
, D
Agency / Consultancy
1 year ago

Service Designer
Rattleberry
Swords, D
Agency / Consultancy
1 year ago
More jobs in Ireland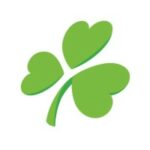 Senior Service Designer
Aer Lingus
Dublin, Ireland
Aviation
3 weeks ago
Dublin, Ireland
e-Commerce
4 months ago

, D
e-Commerce
8 months ago
Proud Partners


We can help you attract the best service design talent and grow your brand. Partner with us.
Don't miss important updates.
Join our email list to stay updated on new jobs, resources, events, and more to help you with your career
We'll use your email to send you updates about the report and other helpful service design topics. We hate spam just as much as you do, so we'll never share your email. Unsubscribe anytime.