Resource
Find service design jobs with these 30 smart tips
In this 25-minute read, we want to share with you 30 different ways to find service design jobs. These tips help you kickstart your career and job search as a service designer.
At the end of this article, we'll also share a few stats about which methods have the biggest chance of landing you an interview or will help you find more service design jobs.
---
An overview of the 30 ways to find service design jobs
For those in a hurry who just want a quick overview of all the tips, here you are: ⚡️
Wow! That's a lot of tips. Now let's take it easy and go over each tip in more detail.
---
1. Tell your friends you are looking for a service design job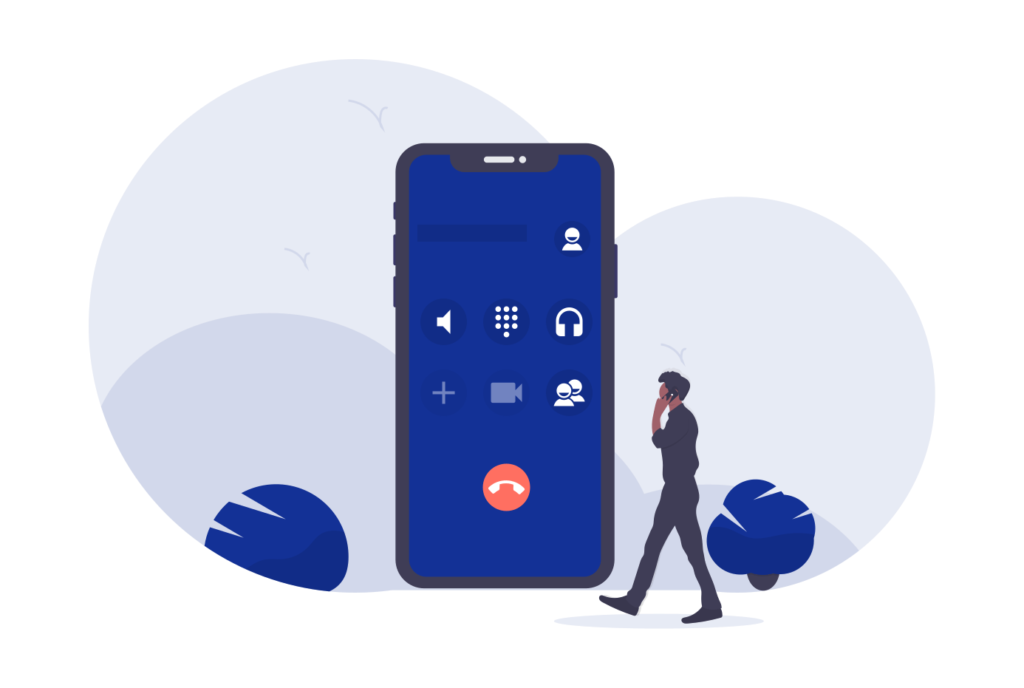 The first way to get a new job as a service designer is an obvious one, but it often gets forgotten: Tell your friends you are back on the market. You can tell your close friends that you are looking for a new opportunity and say that if they see something, they can let you know.
In her book Radical Help, Hilary Cottam says:
... the truth is that eight out of ten jobs are not advertised. Today, most jobs are found through personal connections and word of mouth.

Hillary Cottam
So, most service design jobs are filled before they even get advertised. Someone in the company might say, 'We will soon need a new service designer!' And luckily your friend who works there knows you are looking for a job and can say, 'I know somebody!'
By telling your friends that you are back on the market, you also give them a chance to shine in their company. They can show that they know some good profiles. Some companies even give employees who recommend good profiles a little bonus. Telling your friends that you are looking for a job as a service designer can be a win-win situation.
---
2. Ask on LinkedIn or Twitter for opportunities for service designers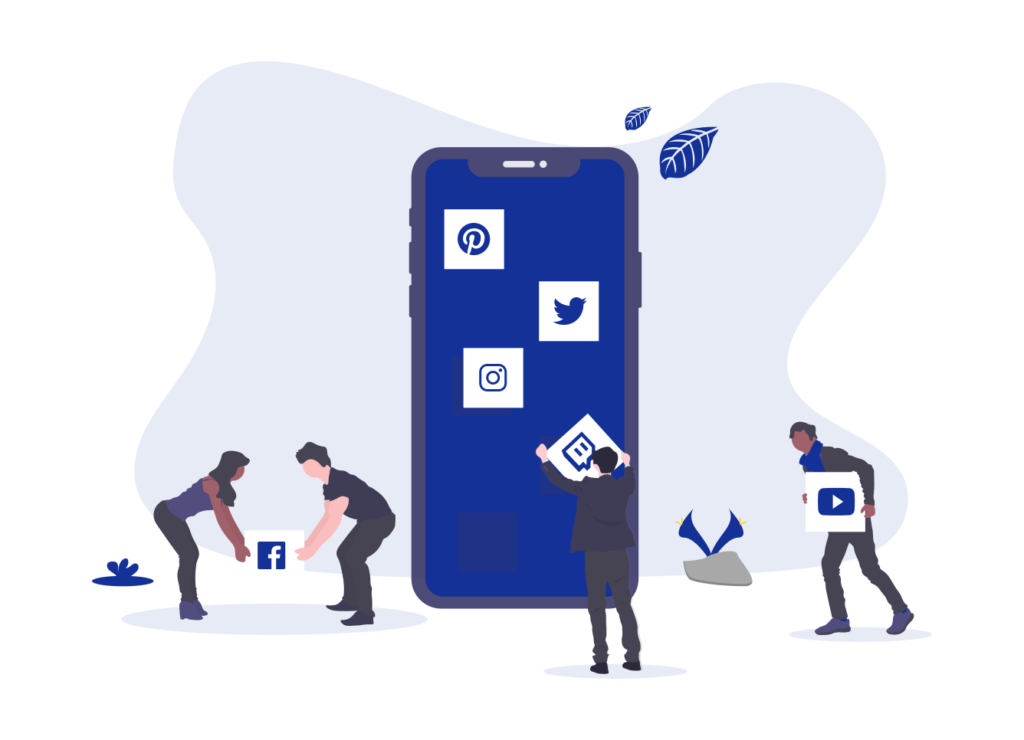 This is a tip for the people who aren't shy: Ask publicly on LinkedIn or Twitter if someone knows a good opportunity. Often you might get a personal message in return from people who are not in your inner circle but realise they know a good job opportunity for you.
Feeling shy about it? Below you can see a few examples of tweets and posts that will reassure you that others have done it too:
---
3. Set your LinkedIn profile as 'Open candidate'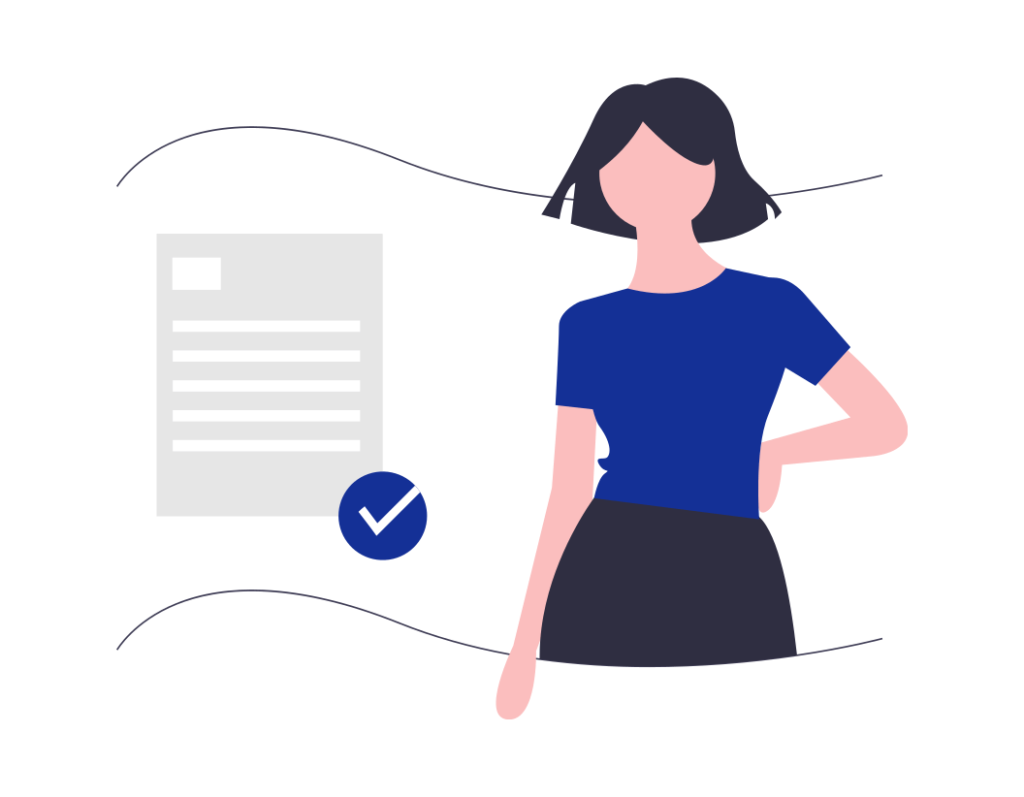 There is a pretty awesome feature on LinkednIn for any service designer out there looking for a new job. You can just toggle a switch that lets recruiters discreetly know that you are open to new job opportunities. The nice thing? This information is visible only to recruiters, so your boss won't see it. You can see in the video below how to activate this.
---
4. Ask relations if they know someone who is looking for a service designer
It can be weird to ask someone you know if he has a job for you. There is a secret sentence you can use that is much less scary and can have even more impact. Say:
I'm looking for new opportunities. Do you know anyone in your network that might be looking for people like me?
What's nice with this question is that it helps the person you are talking to realise that you are again available but without putting too much pressure on the relationship. Furthermore, that person might not have a job for you at the moment but know someone else who has a dream position for a service designer like you.
It's always easier to get a job when someone else talks about you before you arrive at a job interview.
---
5. Ask if someone knows someone in that company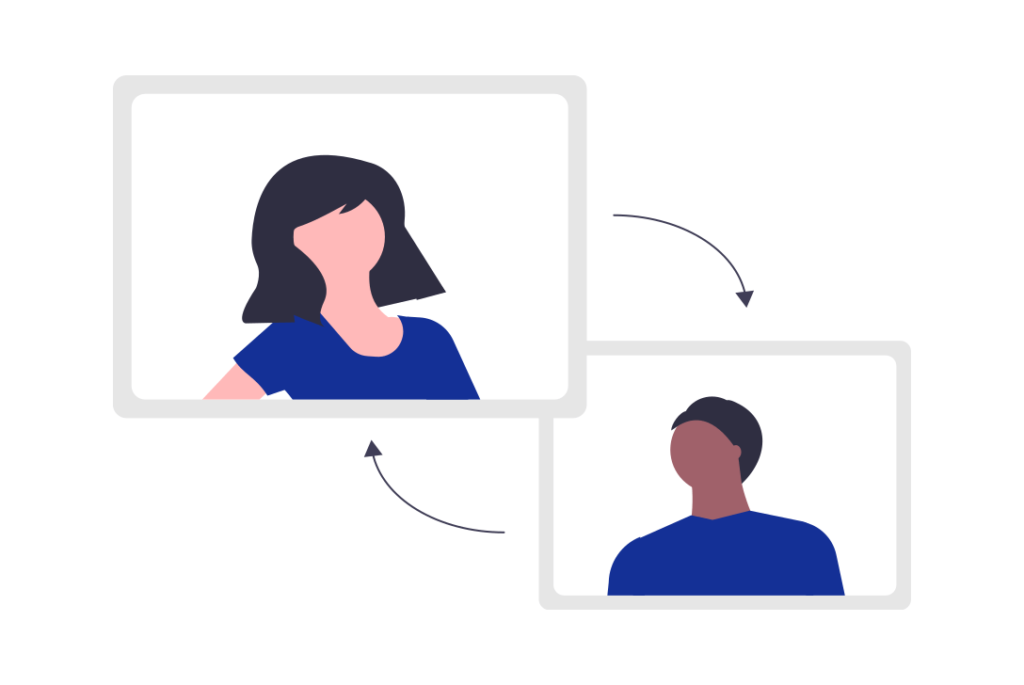 If you already found a solid service designer role but don't know anybody in that company, you can also ask:
Do you know anybody who is working at Fancy Agency Name?
Some people like Thomas Richardson did that publicly by sharing a tweet that also mentions the company (see tweet below).
Even if no one in your network has direct relations, there is a good chance that the company has noticed you through that post.
---
6. Go to local meet-ups and expand your network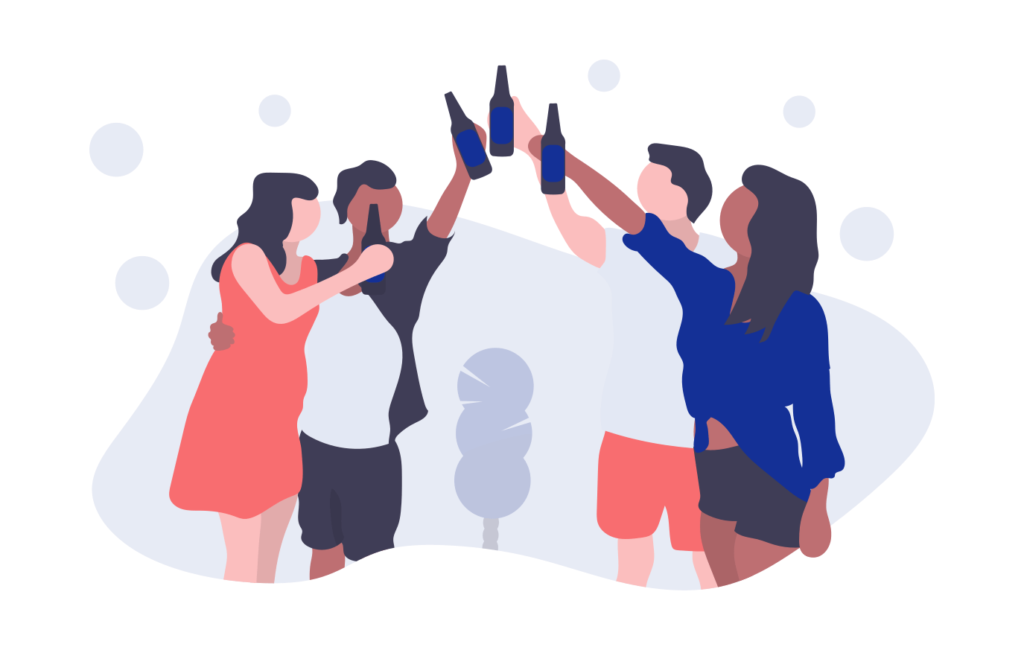 At local meet-ups, you will be able to meet people from different companies. These people know that the company where they work is looking to fill a position before it's made public. This is a great way to find service design jobs before the crowd jumps on them. We recommend that you look for meet-ups not only focused on service design but also on design, design thinking, customer experience and UX.
To find those local events, use sites like Meetup or Eventbrite and type in the search bar all the terms we just shared with you.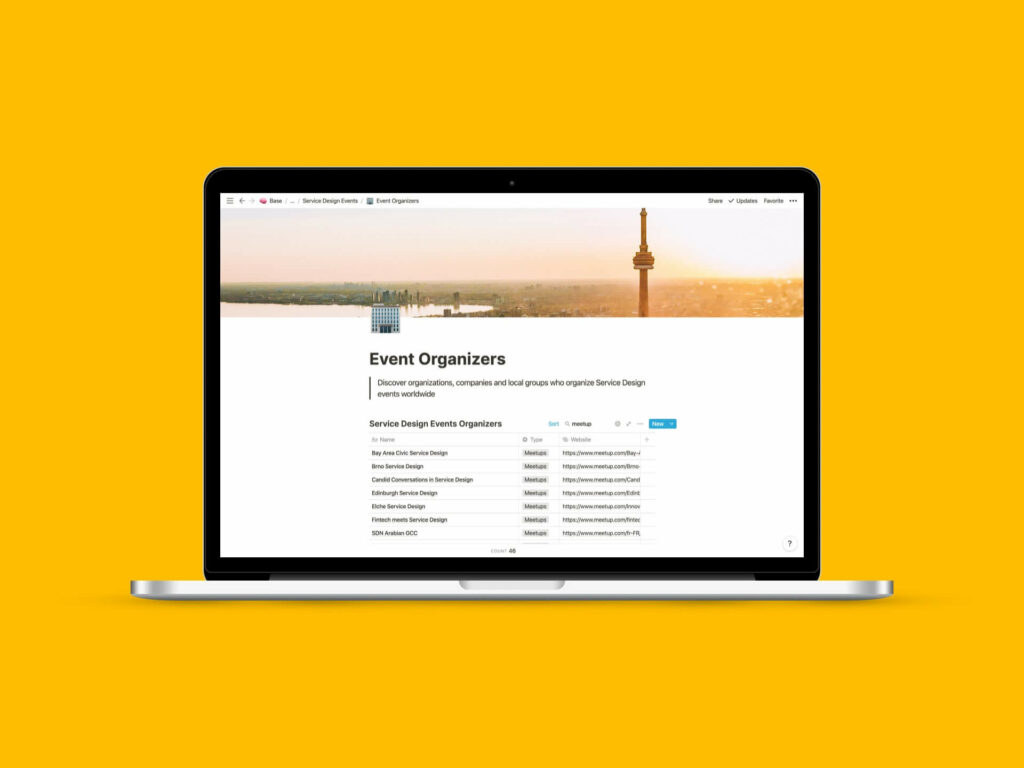 Daniele has curated a list of 40+ meet-ups worldwide focused on service design. You can use that list as a basis for your next event search.
If you really want to get the most out of these events, don't just join once, but go there regularly. Once you become a regular, people start to notice you and you'll more quickly get access to the information you are looking for since you'll be part of the gang.
Obviously this way of looking for job opportunities is a pretty slow one, so if you are in a hurry, check out the next tip.
---
7. Look for opportunities in niche job boards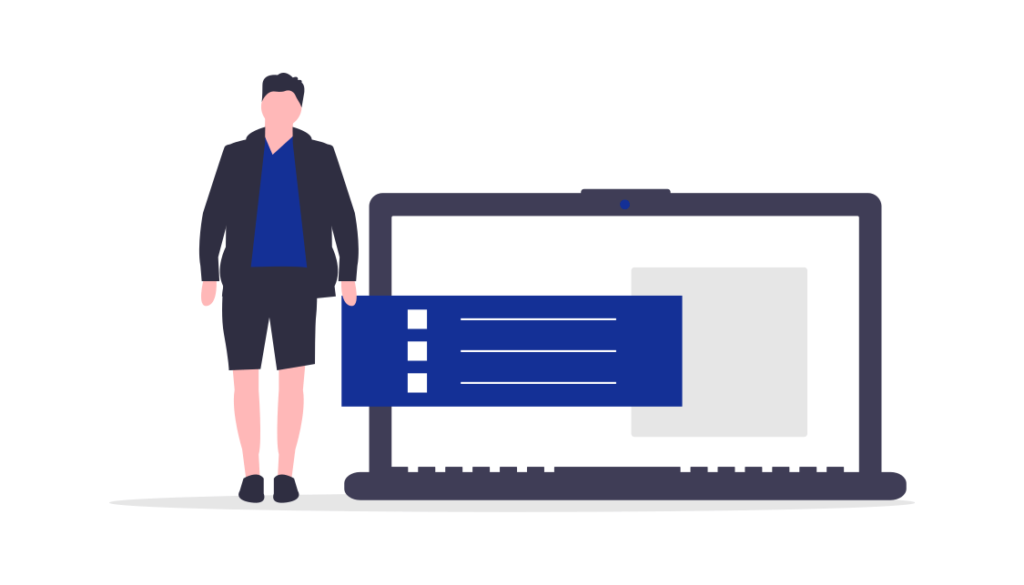 There are huge job boards that list jobs for any type of profession and industry. It can be pretty hard to find the type of service design jobs you're interested in on these sites. That's why we recommend you check out the very niche job boards focused on design, service design and innovation. Here are a few of these niche job boards:
Service design job boards
If you didn't know it yet, you are on a website that also offers a very niche job board focused on service design.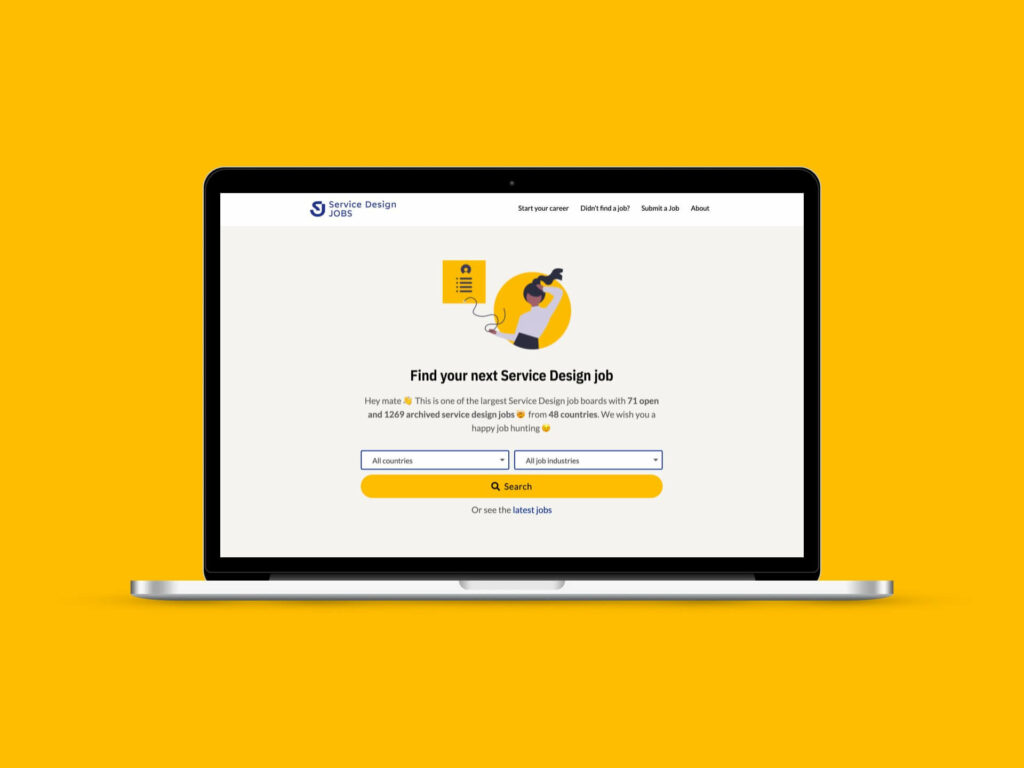 Every day during the workweek, we scour the web for new service design opportunities and classify them on this website so that you don't have to look in those big job boards.
But hey, we are fair play, so let's mention a few other nice service design job boards. The Service Design Network publishes from time to time new service design jobs. Also, many Slack communities focused on service design, like the one from Practical Service Design, also have a channel where they share service design job opportunities.
UX job boards
Design job boards
Innovation job boards
---
8. Visit the company office and drop something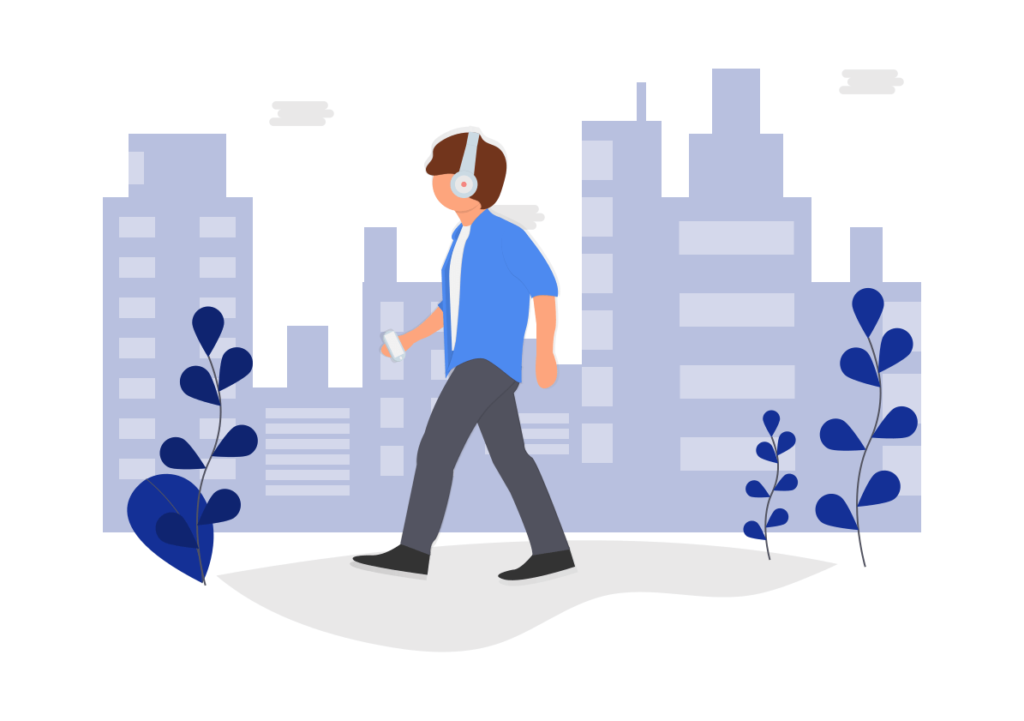 If you found a few companies you are interested in, you can always use the old school way of getting noticed – go directly to the company office. It's always nice if you bring something with you, like your CV, a few croissants or doughnuts for the team. This works especially well for small companies where you don't have a squad of security guys and secretary guarding the doors.
---
9. Reach out to recruiters on LinkedIn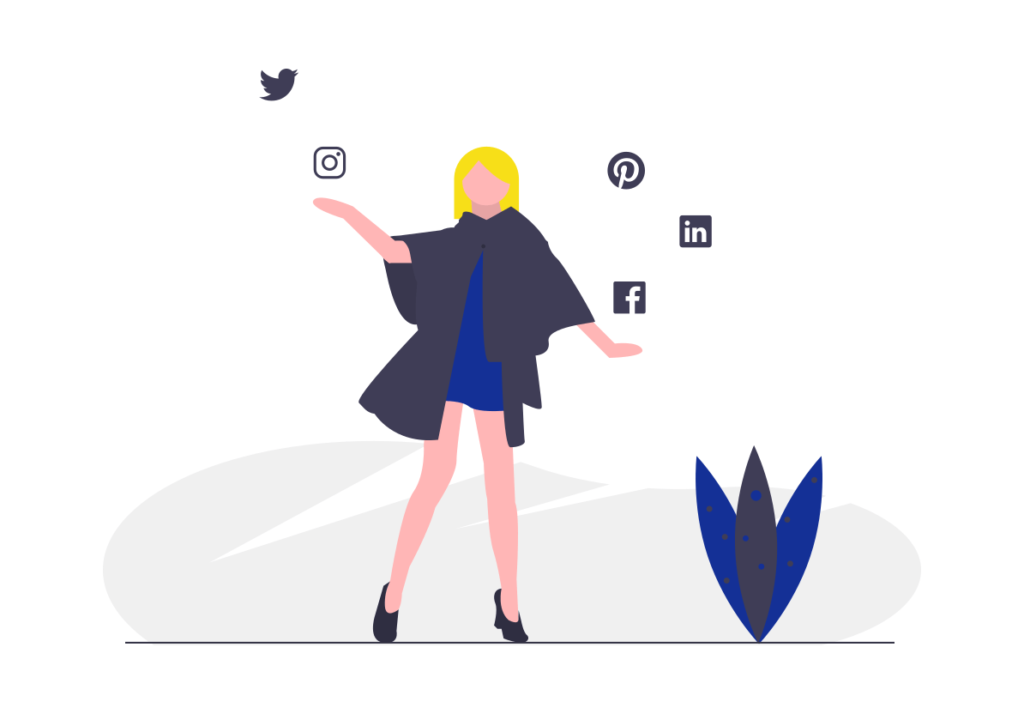 Maybe you didn't know it, but there are people whose job it is to find you a job. As you might not know any recruiters personally, the quickest way to find some is to go on LinkedIn and search for people who have in their job title the term 'recruiter'.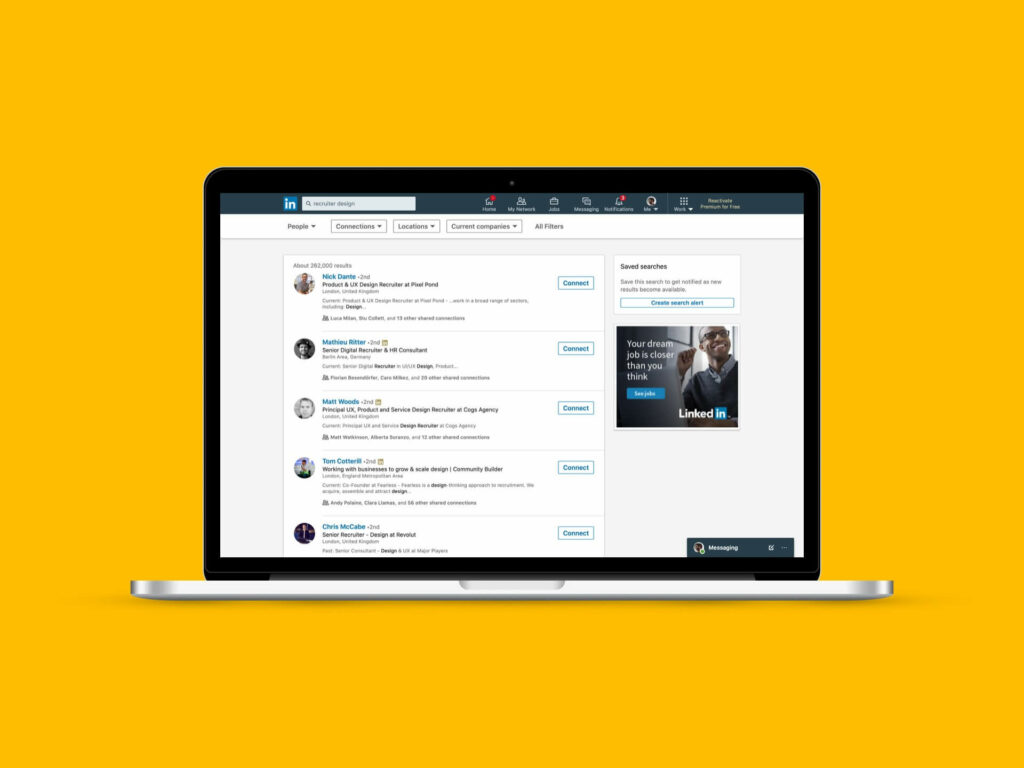 When you are in the LinkedIn search for people, don't hesitate to refine your search by adding other terms like 'recruiter design', and then, if you are looking for service design jobs in a specific country or city, use the location filter.
We haven't used recruiters ourselves to land jobs, but here is an article written by Matthew Magain, which tries to answer the question: Is going through recruiting a good option for landing an ideal role?
---
10. Send short blind applications with a twist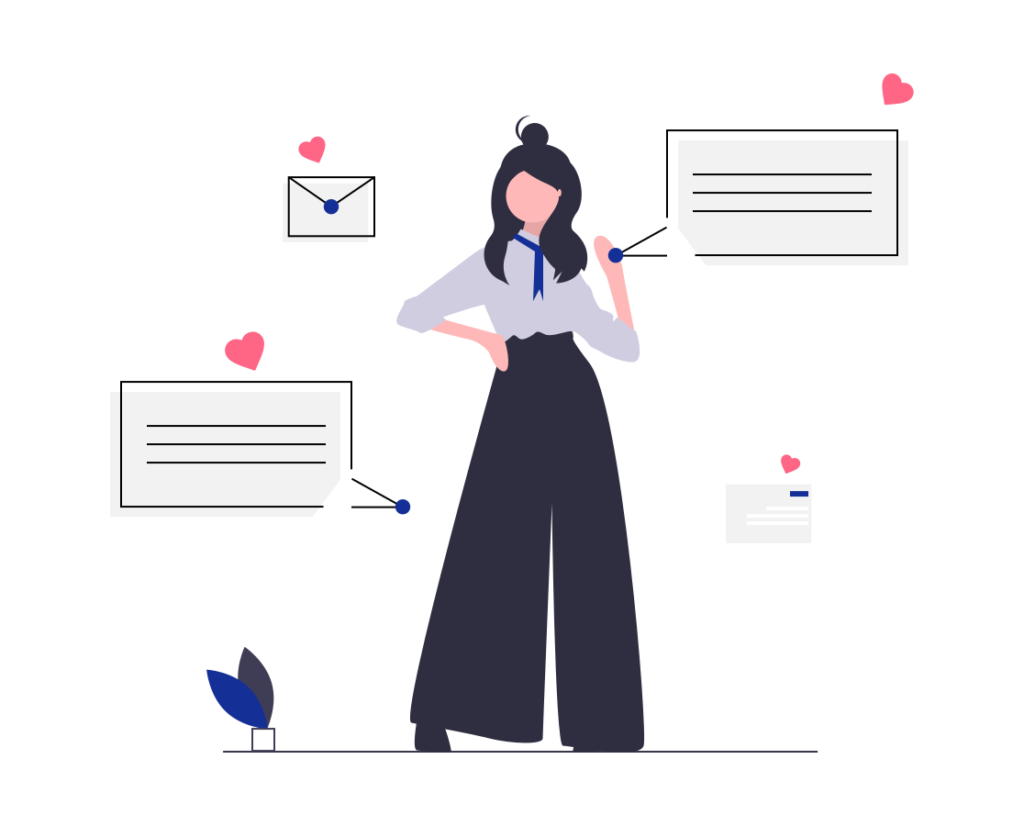 Back in the days when Daniele was looking for a job, he sent applications to service design jobs he found through job boards, but he also went on Google to find every company that mentioned service design in the areas he was interested to live in. Then after having built a list of 100 companies, he prepared a very short email. Here is a copy of that email he sent:
Hi there
Your company looks like a dream place for any innovation consultant out there. I assume you get plenty of applications like this one…

So I'll try to keep it short and go to the essential.

I'm Daniele, a Swiss-Italian service designer looking for a new team to join.

1. You'll find my CV here: (link to CV)
2. Here you can see my work: (link to portfolio)
3. And here you can see articles and books I published: (link to blog)

Hope we can start a nice conversation.

Best,

Daniele
P.S. If you feel lazy, you can just check this 1-minute video: (link to video)
This email landed him a few job interviews and a very nice job in London. If we had to re-do that today, we would shorten the email even more, for example with something like this:
Hi there
Your company looks like a dream place for any designer out there. I assume you get plenty of applications like this one…

So I'll try to keep it short:

I'm Daniele, a multicultural service designer looking for a new team. Here is a short 1-minute video I created for your team.

Hope we can start a nice conversation.

Daniele
P.S. You can find my CV here and portfolio here.
The important thing when you send emails like these is to have a twist that shows your personality. For Daniele, it's the overuse of emojis and sharing a video. Think about how you can create an email that is short to read in order to respect their time but still gets their attention.
---
11. Use staffing firms and recruitment agencies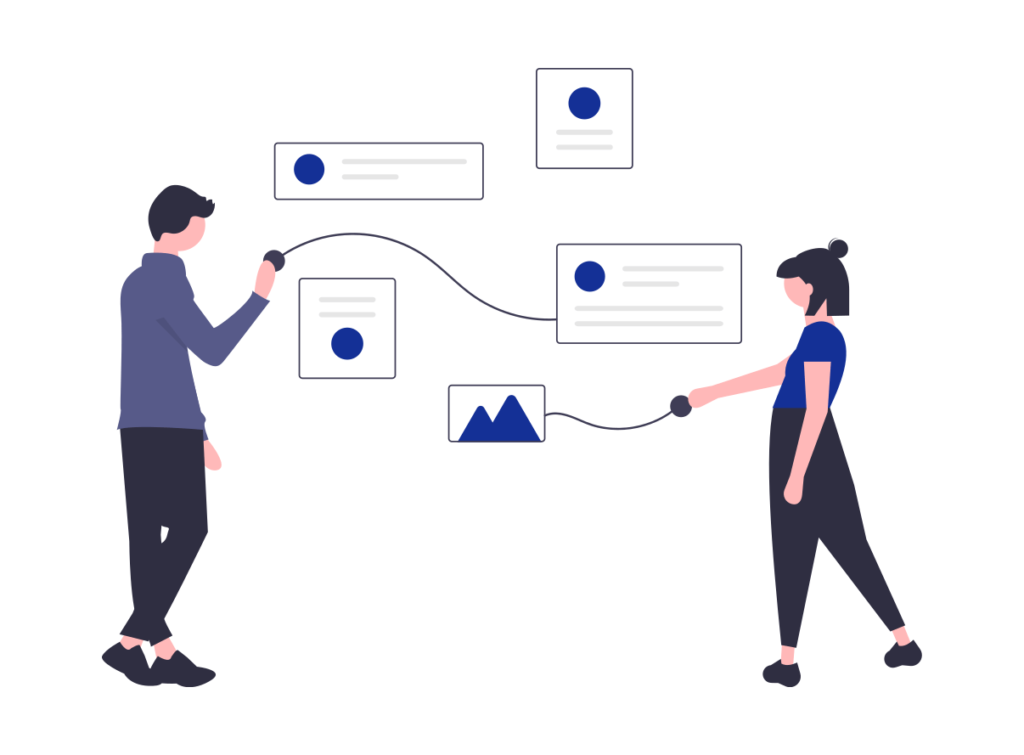 Recruiters help you find a job, but you can go even further by joining a staffing firm or recruitment agency. These are companies that find employees for big and small organisations. Some of our friends got terrific service design jobs and contracts through companies like Bamboo Crowd or Futureheads. These two companies have a real understanding of the service design market.
But there are many others out there. Here are a few we could find with a quick Google search using the terms 'digital recruiting agency design':
---
12. Use a robot to alert you when new jobs are available in your dream company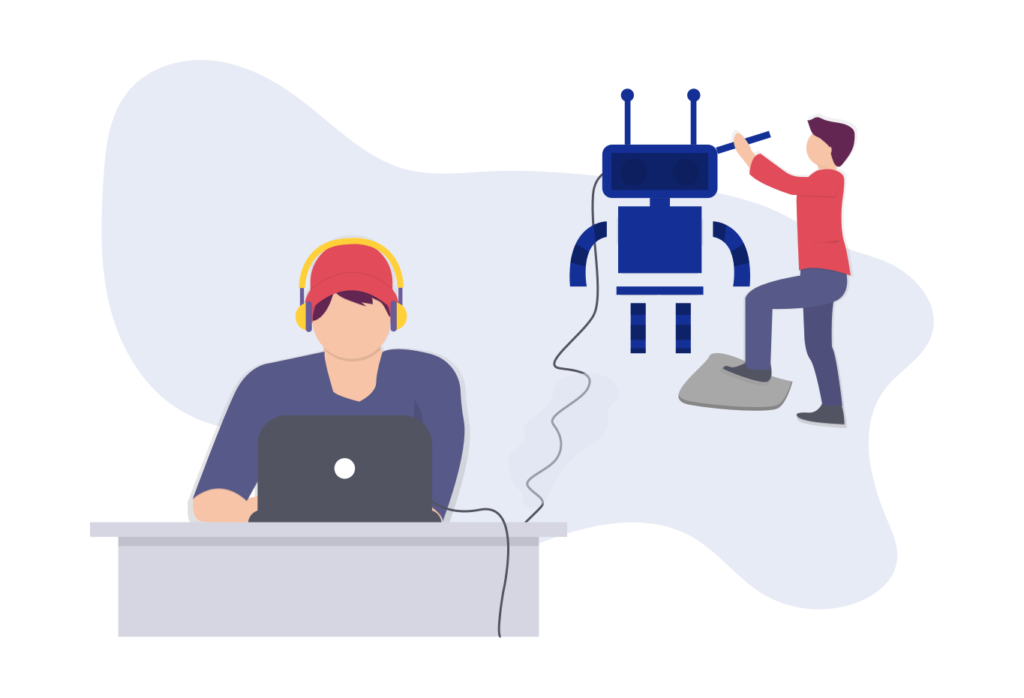 If you aren't in a hurry and know exactly which are your dream companies, then you can do like we do to run this service design job board. We use robots that tell us when there is a change in the career pages of key service design companies. We use Visualping, as the tool offers a free tier that works well for us.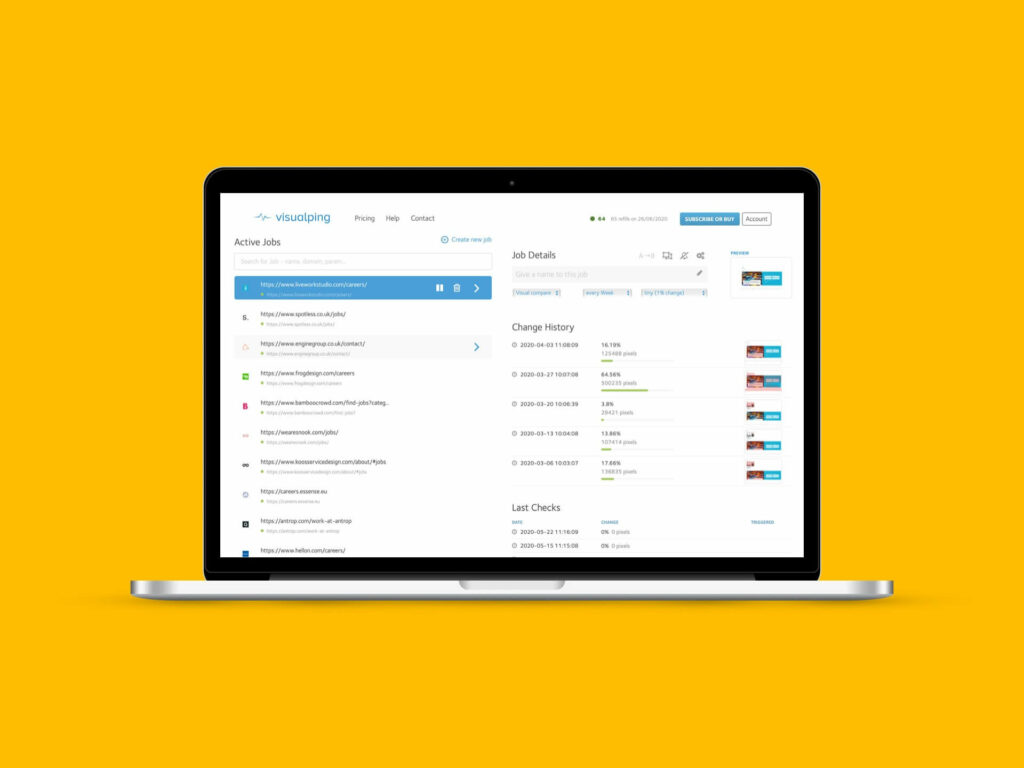 Every time one of the career pages we entered in the tool has a significant change, we receive an email and go check the page to see the new service design jobs listed. This saves us from going manually over every website. Yes, you can be lazy when you do a job search.
---
13. Get a coffee with employees from that dream company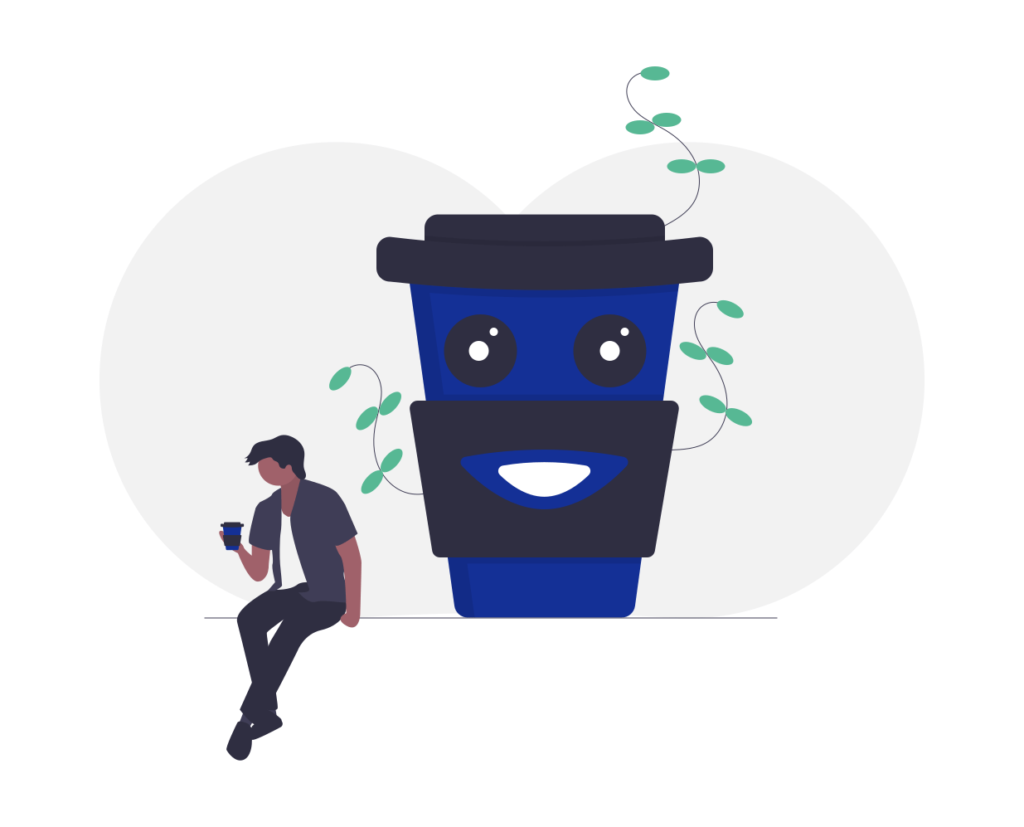 If you are looking for a job at a specific company, another nice tip is to find employees of this company either by checking the team page or LinkedIn page of the company. Then follow the employees that have profiles similar to yours on social media and start connecting with them. Your goal will be to meet them for a coffee or just a video call.
Ask them how it is to work at this company and if they think they will look for people like you in the future. Then stay in touch; be a nice friend. One day, when that team needs a new member, you might know before anyone else since you check in regularly and people inside the company already know you. Yep, that might take a long time. But if you really love that company, it may be a good way to get started.
Also, as you'll do it authentically, you'll create new friendships, which is obviously a pretty nice thing too.
---
14. Look busy on social media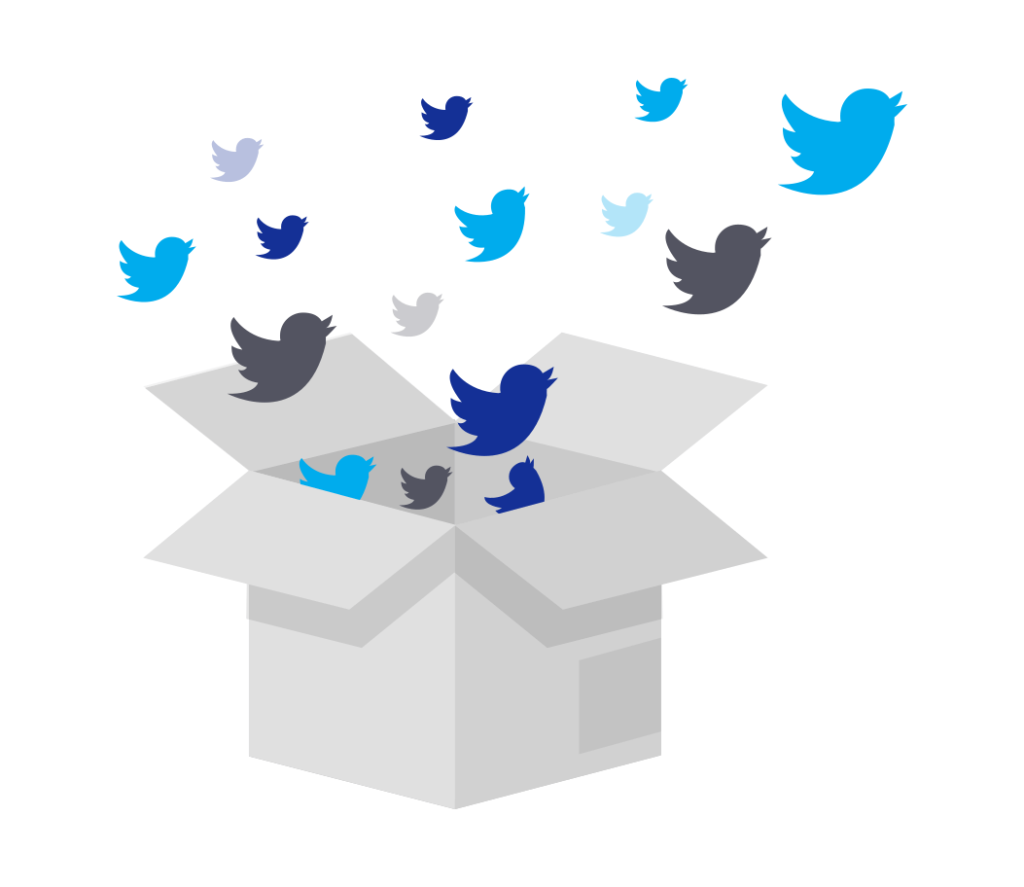 Okay, that's a weird tip for finding a service design job. Let us tell you a weird little story that illustrates this advice. Daniele, one of the co-founders of this website, is an average looking guy. Neither handsome, nor ugly. He was also always a pretty shy guy. So, not many people asked him out. But the moment he got engaged was the moment people started to ask him out and get interested. Weird, isn't it? Feeling like you are more attractive when you are unreachable. You might be more attractive when you are already taken or busy.
Based on this little weird life experience, we recommend you build social media profiles that look busy. You might become more interesting for recruiters and other companies.
---
15. Rethink your criteria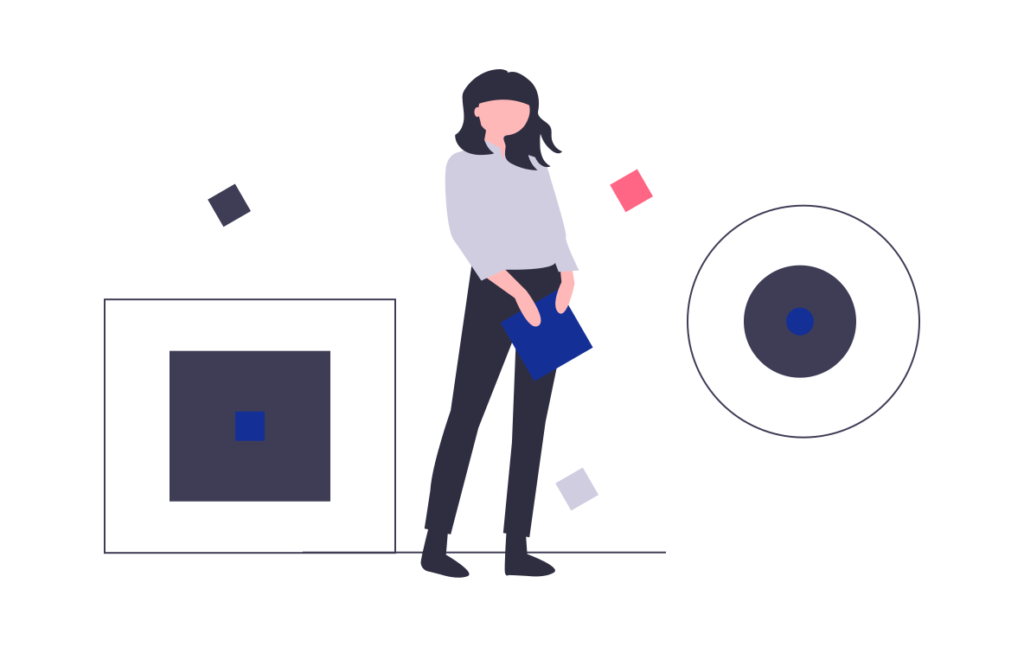 We have coached a few people to find their next job in their design career, and one of the things we often do is break the mental frame that people give themselves. It's obvious that if you are looking for the perfect service design job in your little town of 500 inhabitants, that might be hard to find. You have to rethink your criteria.
What are the trade-offs you are okay living without? How much commuting time is acceptable? Can you move to another city? Does the job title really have to include the terms 'service designer', or is it okay as long as it's a job that uses the tools and mindsets of service design? If you are looking for an agency job, couldn't you open it to jobs in-house? If you are looking for in-house positions, couldn't you open it to agency and consultancy service design jobs?
You get the idea. It might be hard to find the perfect job when your criteria are too narrow. But you can find a pretty fantastic job when you open up your criteria.
---
16. Volunteer and expand your network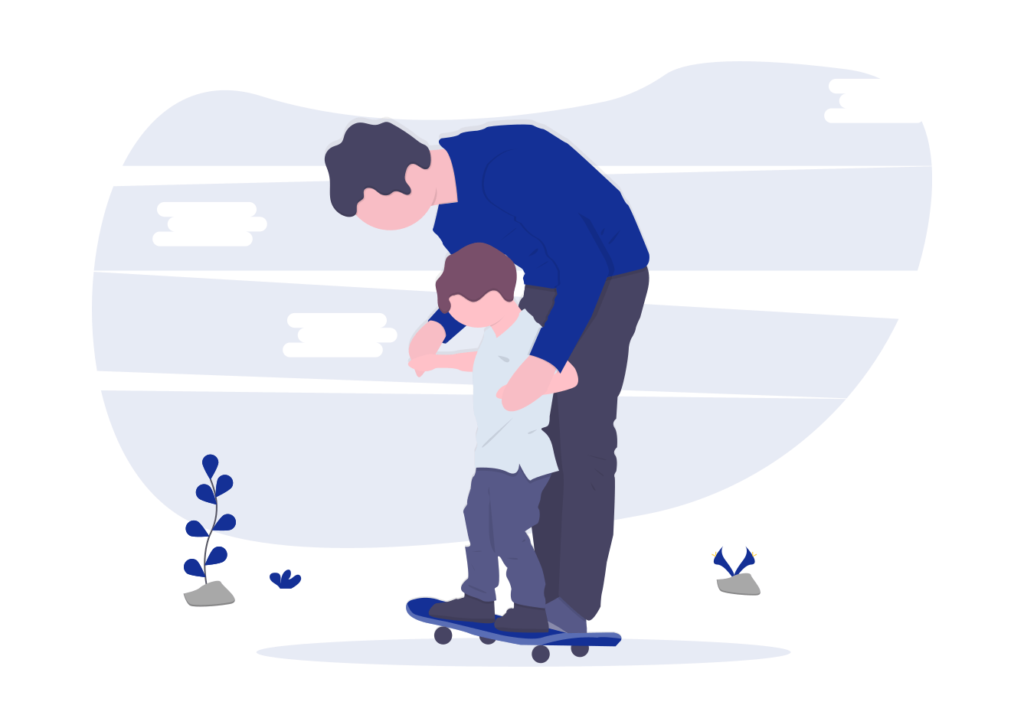 Finding a new job is often about creating more serendipity that enables you to meet more people that will get you closer to your dream job. A good way to do this is to do some volunteer work in an NGO or social cause. As a volunteer, you'll meet a lot of different people who work in many other companies. It's a long shot, but it definitely adds some randomness to your network. When all your colleagues who are also looking for a job go to the same parties and know the same people, doing some volunteer work is a great way to not swim in the same pond.
---
17. Look in other departments for opportunities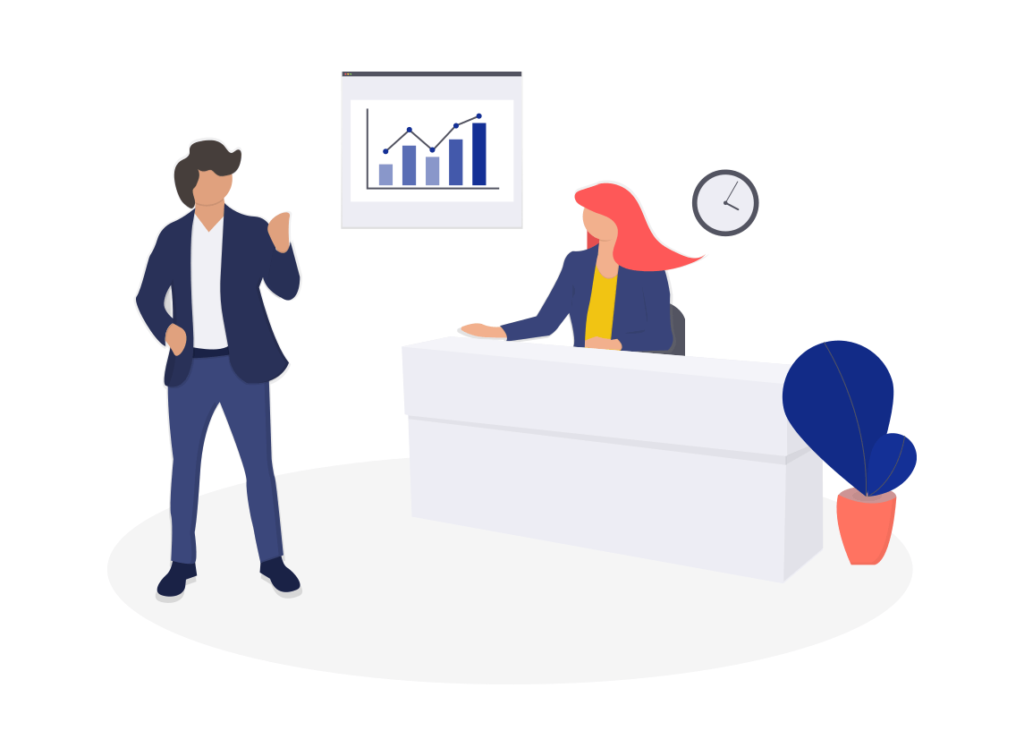 If you're working in a huge organisation, you might be able to find a new job in another department. Maybe the HR department could really use a service designer to help make the life of employees nicer? Maybe the marketing department could benefit from a service designer in order to create a great transition from sales to support?
---
18. Send a package with a handwritten note, then visit the company office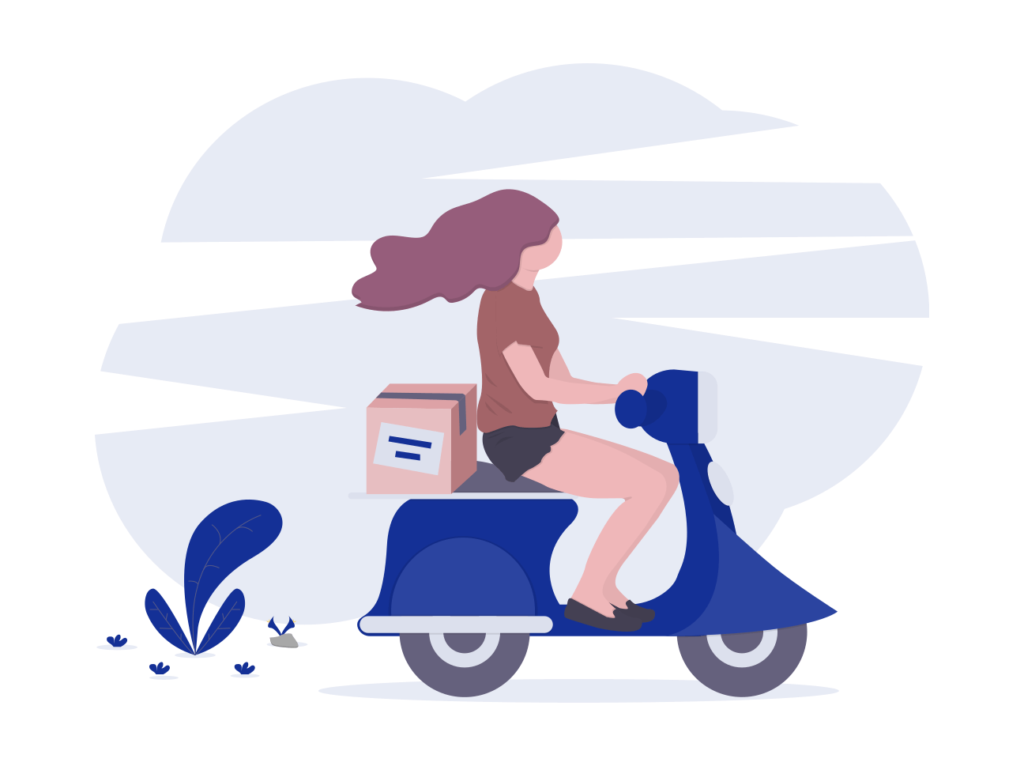 We already told you to go visit the offices of the dream company you want to work for. But you might be a bit shy and therefore haven't followed that advice. A nice hack to make it less uncomfortable for you is to first send a little package with a lovely handwritten note. Send cake, cookies, doughnuts, croissants or whatever else. If it's homemade, that's even better. On your note add a photo of yourself so that when you come and visit, people will already have a familiar feeling.
When you visit, maybe 1 or 2 days after your package arrived, enter and say:
Hi, I'm Marc, the guy who sent you cupcakes Monday.
This will make it much less awkward for you to visit, and you'll see that people start by saying: 'Oh, thank you so much for the cupcakes. They were delicious!'
---
19. Go to the state employment office and ask for help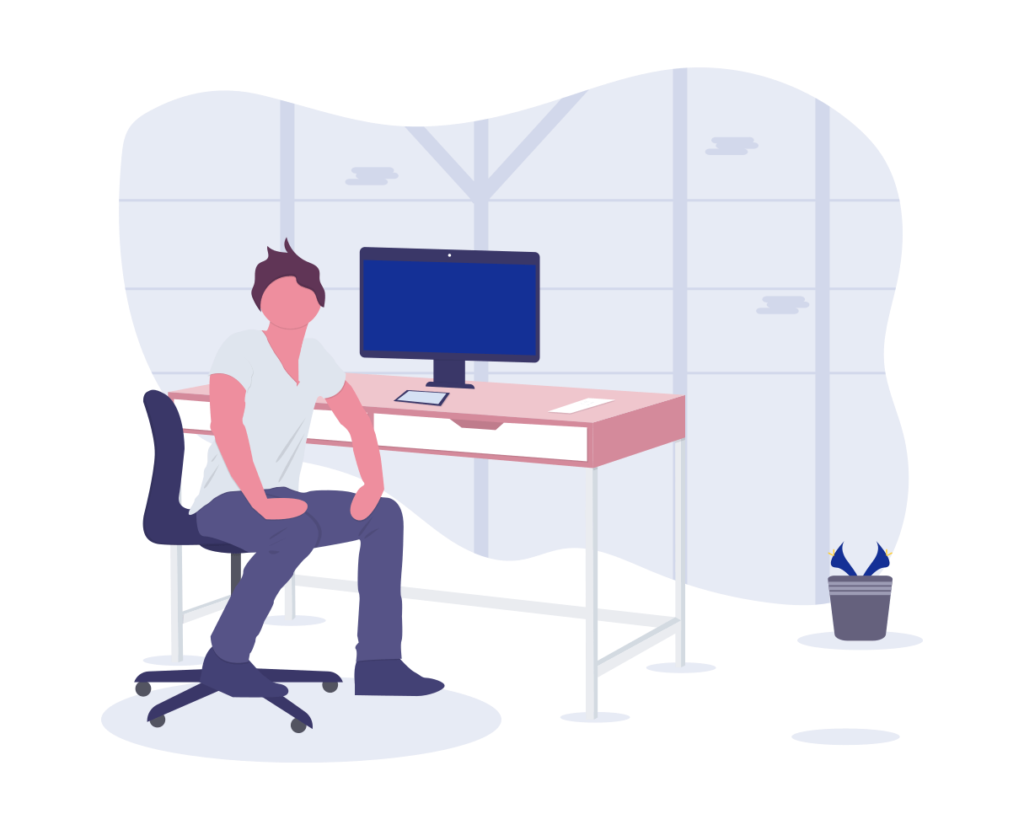 In many countries there are government offices that exist to help you find a new job. Often such services are free, so why not use them? The worst that can happen is that you lose a bit of time.
---
20. Visit job fairs like the one from the Service Design Fringe Festival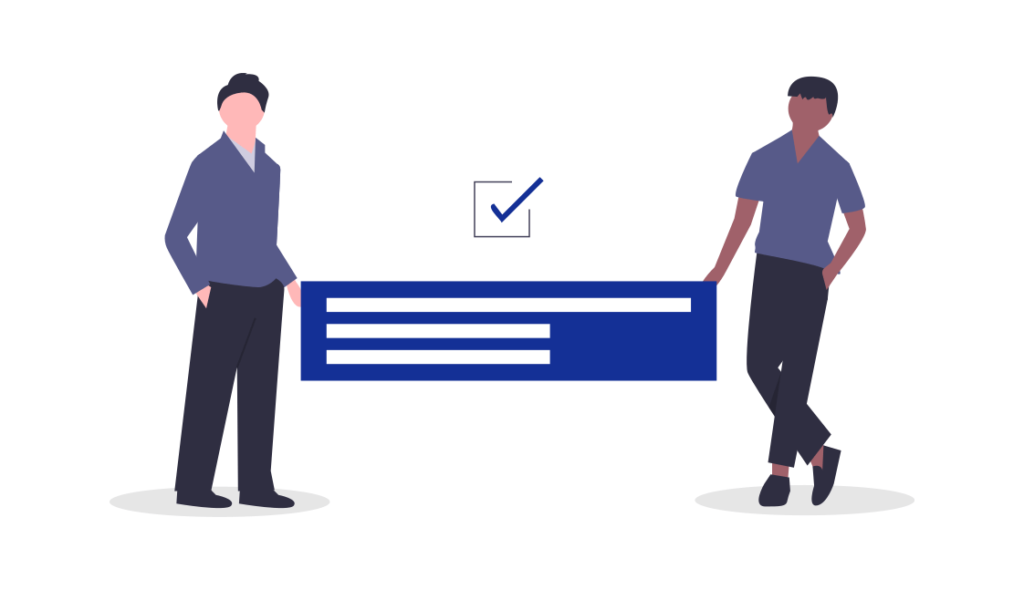 What is a job fair? The contributors at Wikipedia define it like this:
A job fair, also referred commonly as a career fair or career expo, is an event in which employers, recruiters, and schools give information to potential employees.

Wikipedia
General job fairs aren't really the place where service designers find jobs. But the good news is that there are specialised job fairs for service designers. For example, the Service Design Fringe Festival held a job fair in London in the past. Creative networks like AIGA in New York have also held job fairs.
As the fairs change every year, it's hard for us to give you a specific list. Google might be the most helpful tool to find job fairs around your area. Just know that they exist and can be another great way to find your next service design job.
---
21. Check out offline jobs in newspapers and classified ads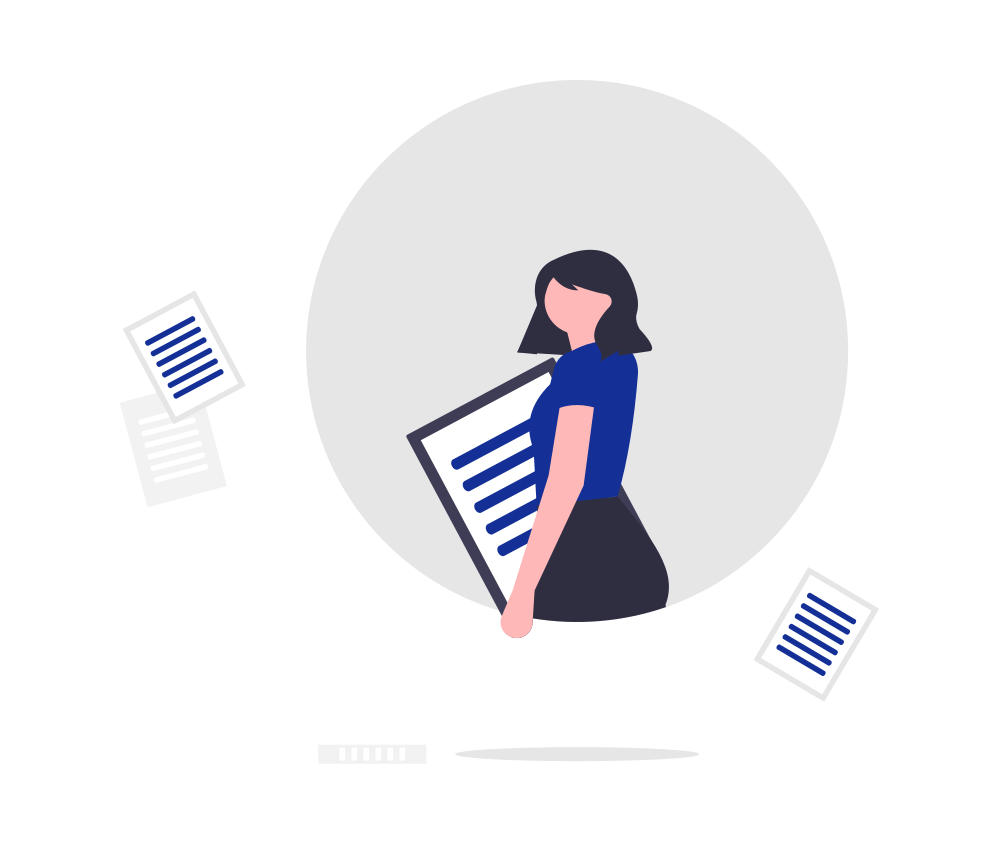 Remember newspapers? Remember classified ads in supermarkets? Those are also places where you can find job posts. Maybe not directly service design job posts, but at least you'll learn which companies are in a financial situation where they can hire new people. These are then companies to which you can send a blind application, knowing that at least they might have the budget for you.
---
22. Attend events outside your industry to expand your network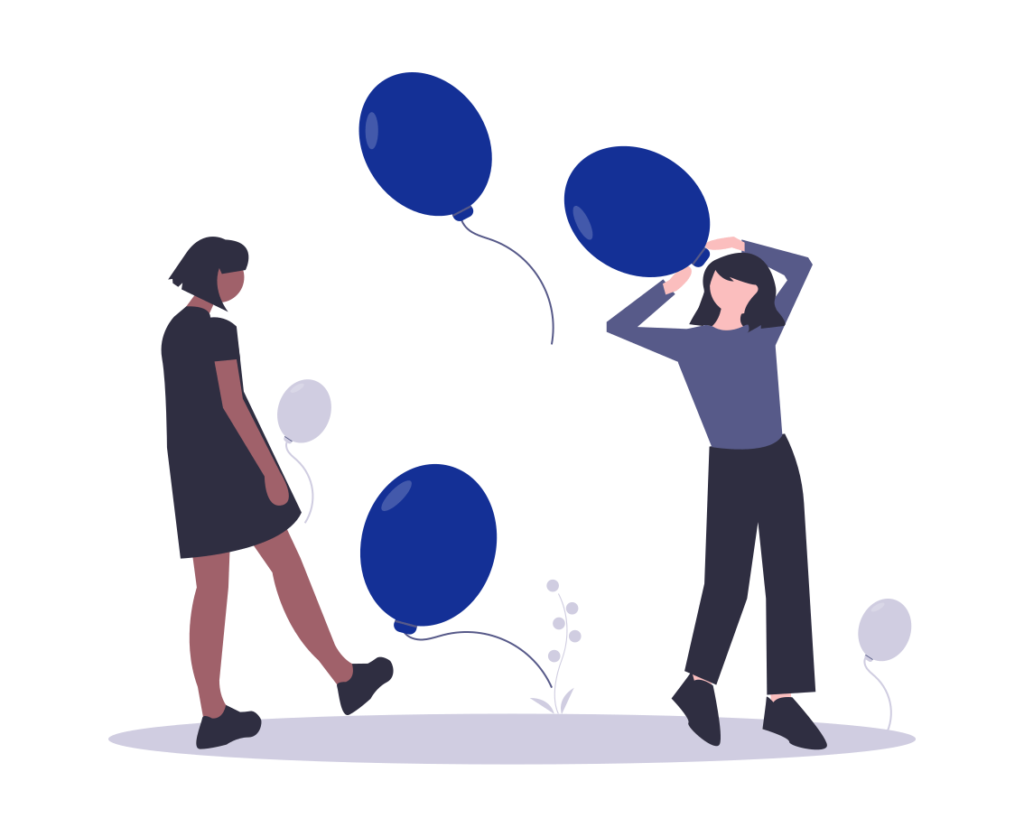 We've already said it a few times: Finding a job is a lot about expanding your network and having a different network from all the people with the same job as you. To update your network, also join events outside your industry. As a service designer, why not join a meet-up about technology or HR? There you might meet new companies you never heard about but that could benefit from a person just like you.
---
23. Be lazy – confirm that the job offer is still open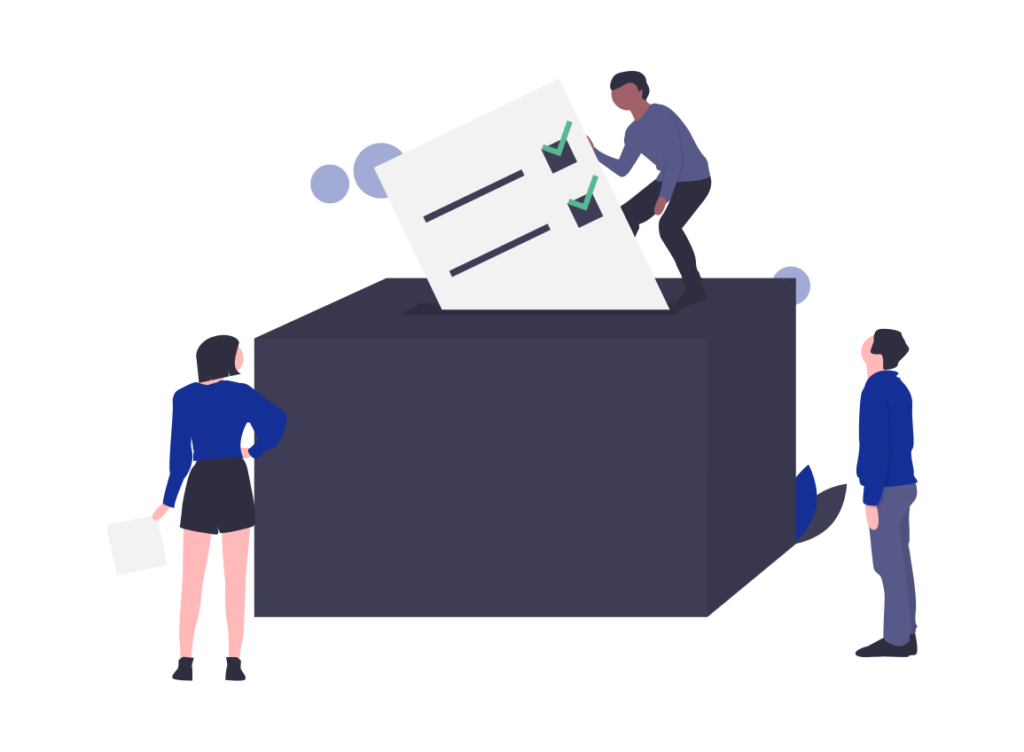 We've also already told you that it's okay to be lazy (remember the robots?). For this tip, we want again to use your lazy side. When you find a job post that is more than 2-3 weeks old, don't prepare your portfolio and CV. Call the company and ask if the job is still open.
If it's still open, at least one person now knows you in the company (remember to give your name and explain how excited you are).
If it's closed, ask if you can send your CV and portfolio for future reference. The great part about this? You didn't spend time to write a motivation letter. You can just send an email saying that you would be interested in the future. Be lazy.
---
24. Host a job search party and make others work for you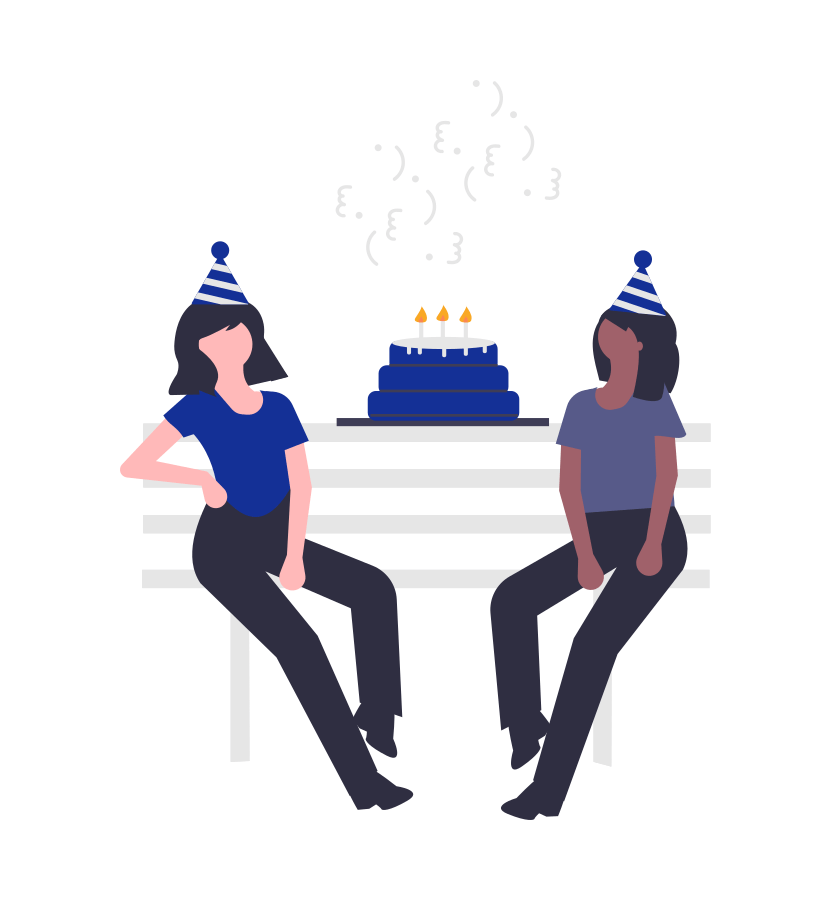 Are you stressed out about searching for a new job? Or do you procrastinate instead of going on those damn job boards? Maybe you need a bit of social pressure and fun to make shit happen. We recommend that you host a job search party with some of your friends. Invite two or three friends and spend the afternoon searching for service design jobs online and adding them to a spreadsheet. Bring beers, cake or whatever else makes your day. You might end up with a few dozen opportunities in just a few hours.
Also, because your friends have a different brain than yours, they might look in other places than you do.
---
25. Ask a friend or virtual assistant to do it for you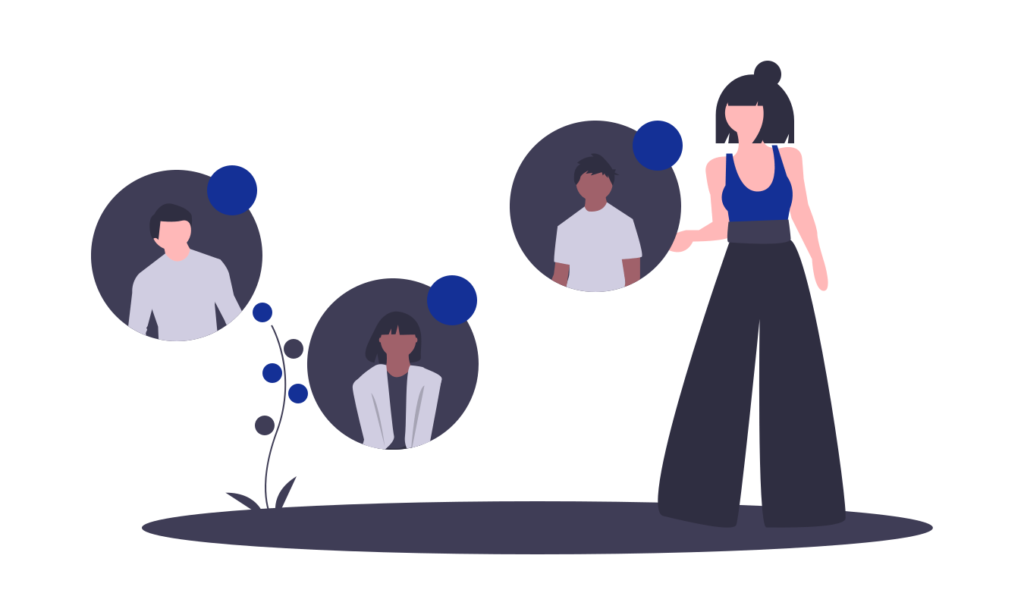 Completely stuck? That's okay. You can ask your best friend to do the job search for you. There are moments in life when your actual job makes you stressed and depressed, and therefore it's hard to get the energy to create a new CV and portfolio. Ask a good friend to help you out. Maybe he can create the first version of your CV for you, or build a first outline of your portfolio or just help select which projects go in the portfolio. Who said you have to work on those alone? When you work in an office, you don't work alone, so build a team around you.
In his book the 4-Hour Workweek, Tim Ferris tells the story of someone who lost his job due to outsourcing. This person then found a job by outsourcing the job search to a virtual assistant. You can do that too. For example Daniele relies on the team at Pareto to get stuff done. The people behind that service offer a free hour of work if you follow this specific link. Why not use this opportunity to get a list of all service design jobs in your area in a well-built spreadsheet?
---
26. Review your old contacts, and get that coffee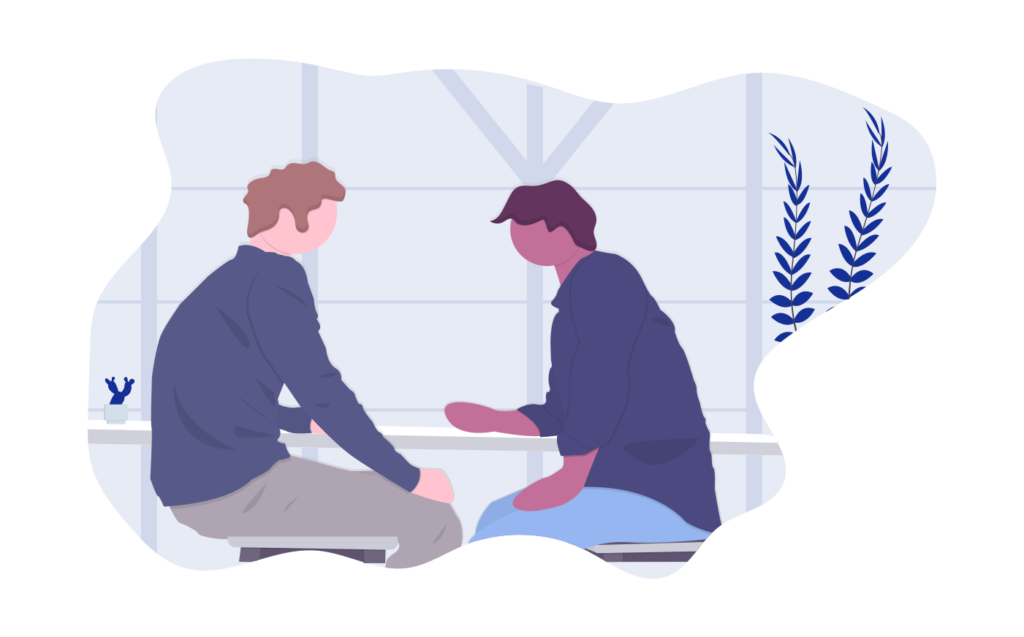 It seems that the average person has about 338 friends on his Facebook profile and 930 connections on his LinkedIn page. Most people who have a WeChat account have over 200 contacts. That's a lot of people.
So go through your contacts and look for old contacts that you can reactivate. Get a coffee with them and ask them the question we shared with you at the beginning of this article:
I'm looking for new opportunities. Do you know anyone in your network that might be looking for people like me?
---
27. Check alumni communities and join an event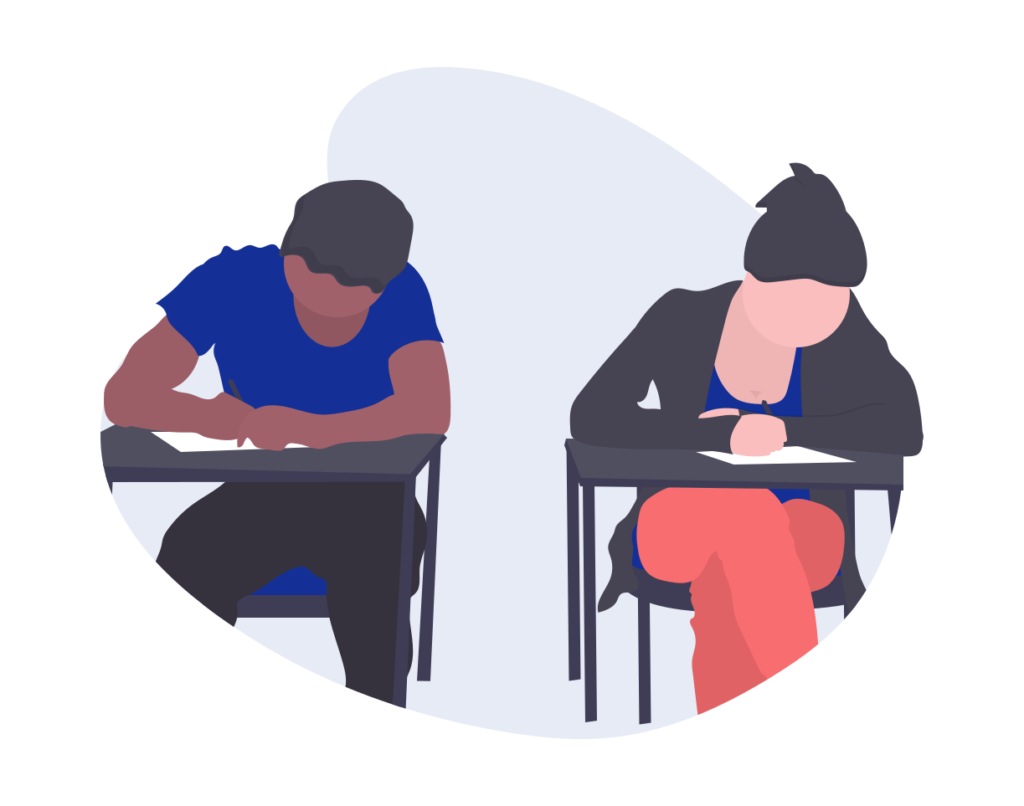 If you studied in a university, there's a good chance you can find an alumni group.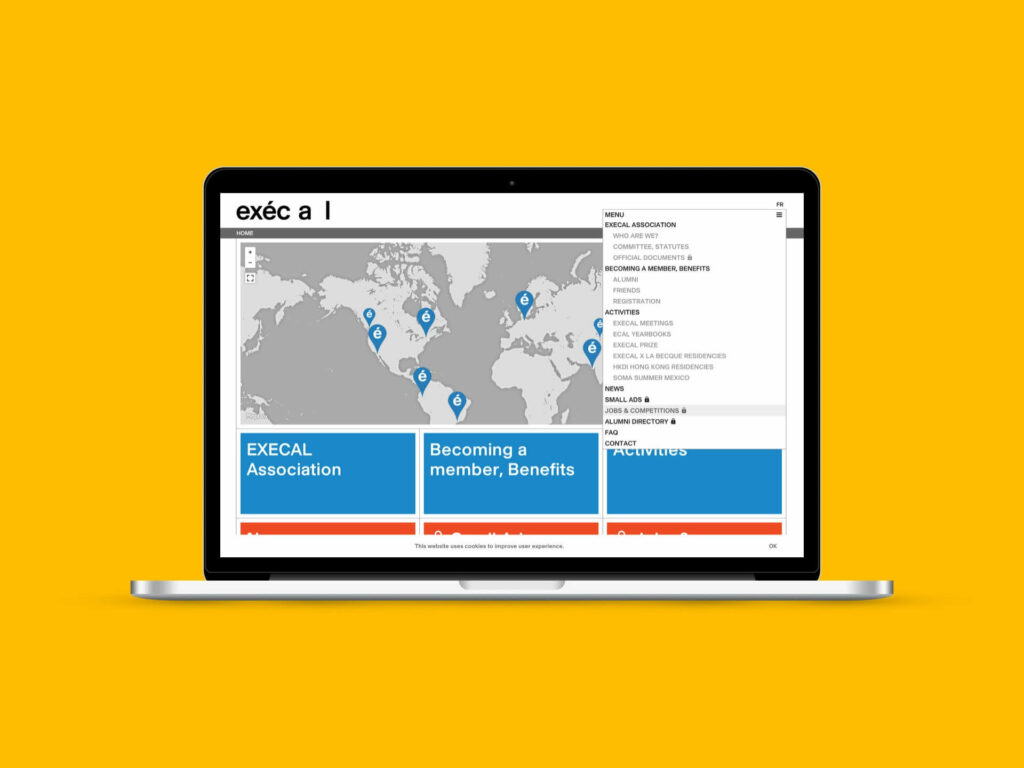 Many of these alumni groups offer closed events for networking. These are obviously great opportunities to further diversify your network. But even more interesting: Many of these alumni networks also have closed job boards where they share job opportunities.
---
28. Apply to unconventional places to avoid competition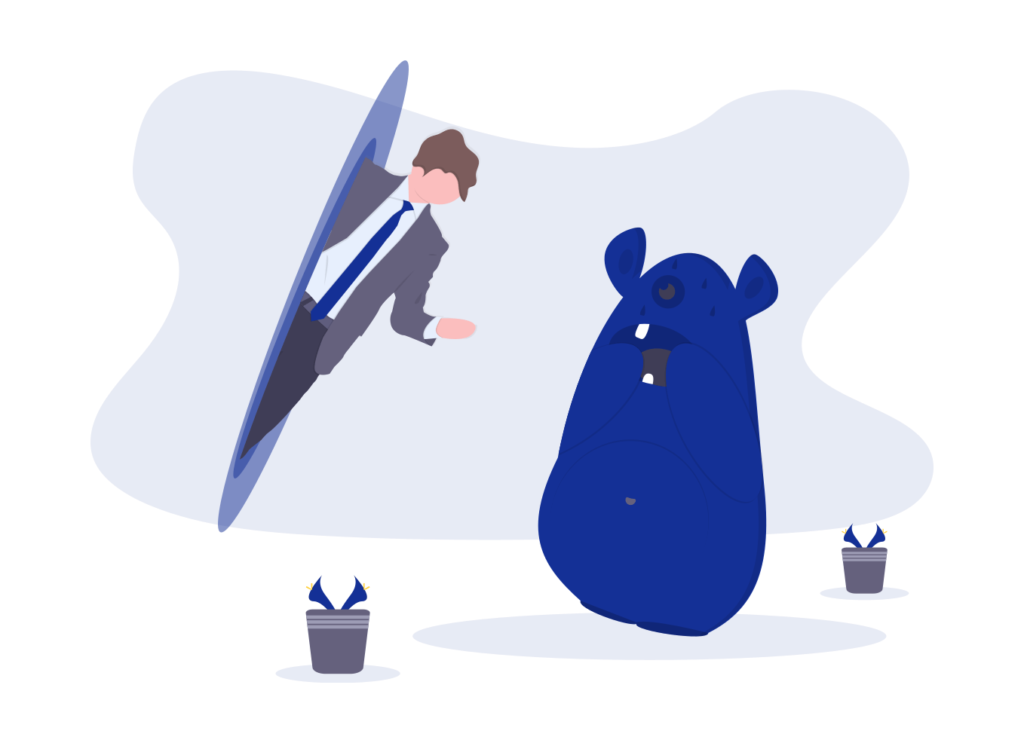 Finding a job is also tied to the competition. It's hard to find a job when there are 100 other people just like you who apply for each job post. It's also difficult to get a job with a blind application when you are number 32 who sent an email that day.
That's why it can be smart to also send your applications to unconventional places where other service designers from your region wouldn't think of sending their application. Obviously what's unconventional in your region is different from what's unconventional in another region, so it's hard to provide a definite list. But here are a few questions to help you get started:
What is a big company in my region that I never thought I could apply to?
Which companies do I see as out of my league (either because they are too small or too big or too successful)?
What industries do I find interesting but never have worked within?
---
29. Advertise yourself and be a little crazy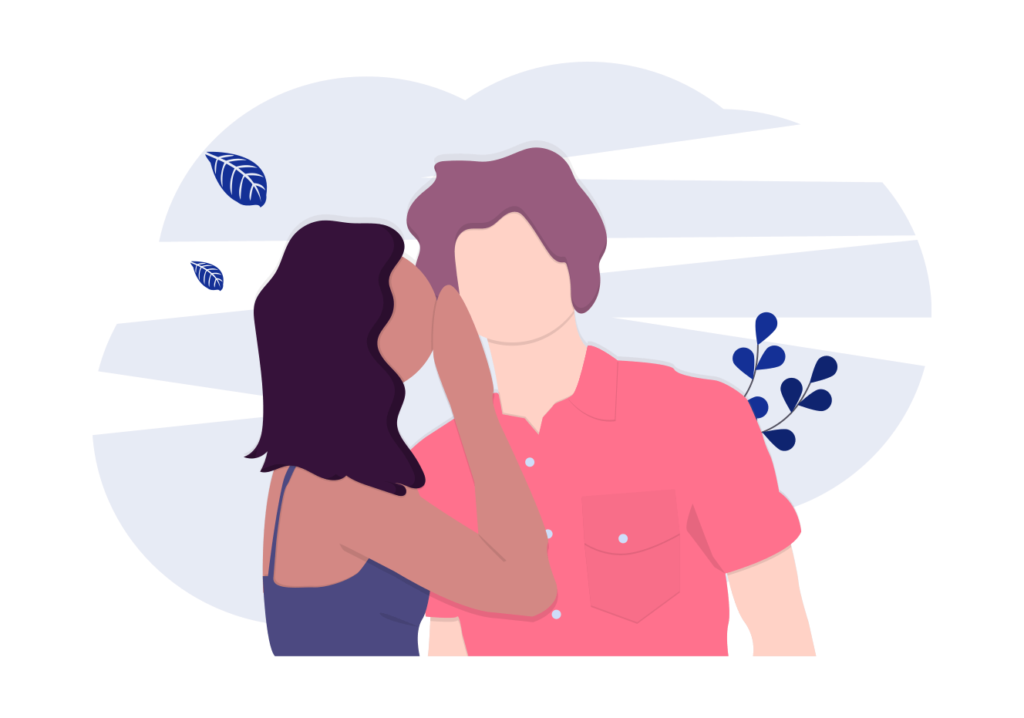 For the last two tips in our advice to land your next service design job, let's get a bit crazier. Meet Alec Brownstein – this guy got a new job by using Google Ads. The idea was simple. Everybody tends to google himself from time to time. So, he could get the attention of creative directors or company leaders who google themselves. He created a set of ads that looked like this:
Hey, [creative director's name]: Goooogling [sic] yourself is a lot of fun. Hiring me is fun, too.
The ad then linked back to his website. In an article published in Mashable, the results are described like this:
Over the next couple of months, Brownstein received calls from all but one of the creative directors whose names he had purchased. [...] The whole campaign cost him $6.

Lauren Indvik, Mashable
What if you made a Google Ad for the company name you'd like to work for? Or an ad for the name of the head of service design at this fancy agency you dream to work for? If you go for it, then check the last tip below. It can take this crazy idea even further!
---
30. Demonstrate your skills with a case study and give something that creates value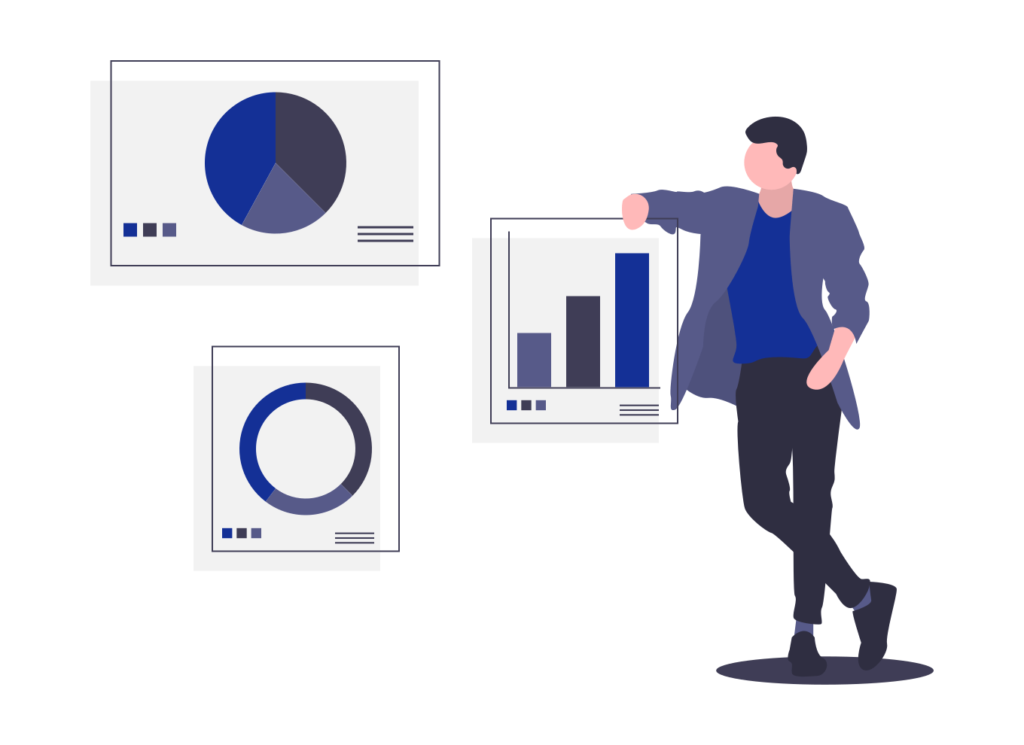 A CV, application letter and portfolio are what everybody sends. What if you showed true commitment to the company you're interested in? There are people around the world who did just that and got a job with their dream company. Instead of sending a classical application, they built case studies that brought value to the company already during the application phase.
Let's take two concrete examples of people who did exactly that but in different industries.
Let's talk first about Nina Mufleh who got a job at Airbnb. As explained in an article in the Independent, Nina created a resume that looks more like a case study about how Airbnb could expand in the Middle East.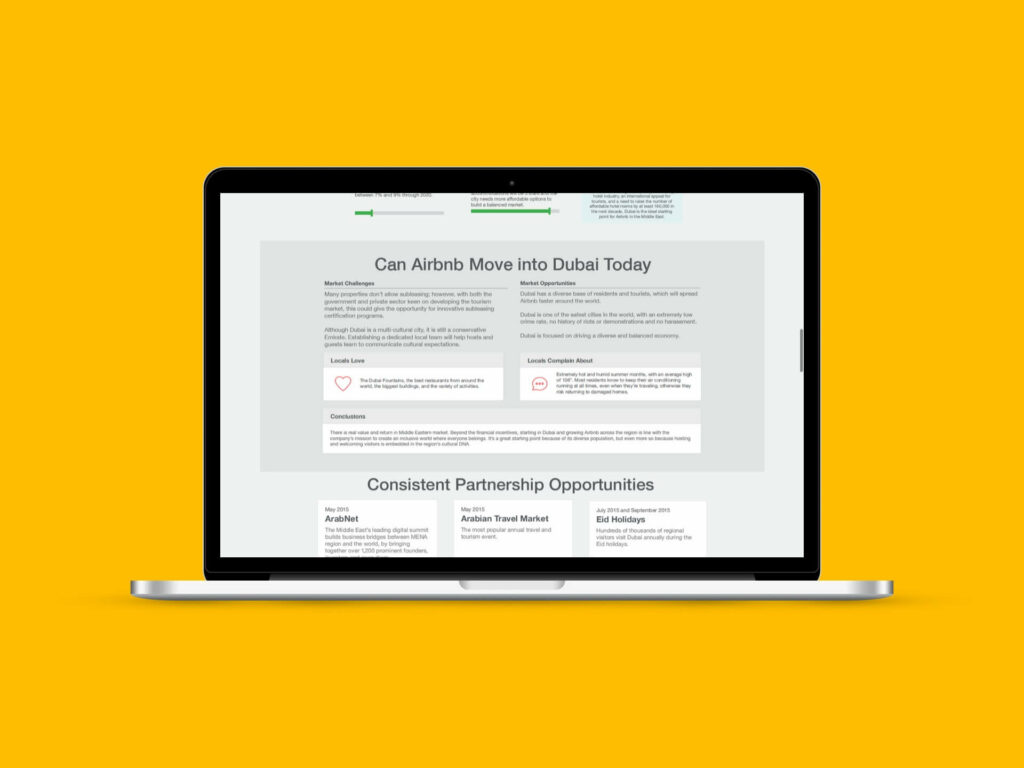 The second example is Benjamin Issenmann who got an internship position at Webflow. He created a simple website using the tool provided by Webflow showing why he loves the company so much. It's less a case study and more a demonstration of the understanding he has of the company.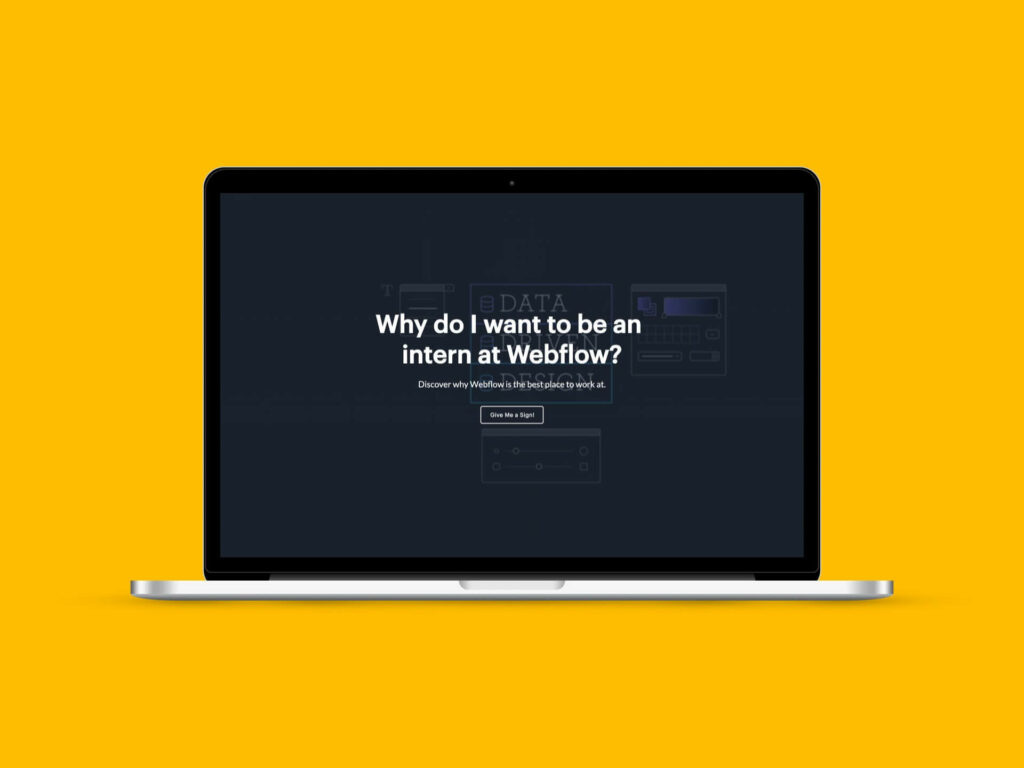 ---
What are the proven ways to find a job as a service designer?
But what are the ways that work the best to get a service design job? Let us re-share that quote from the beginning:
(...) the truth is that eight out of ten jobs are not advertised. Today, most jobs are found through personal connections and word of mouth.

Hilary Cottam
Many of the tips we highlighted in this article try to give you more chances to get to these unadvertised service design jobs.
But finding actual stats and facts about what methods work and don't work is quite hard. The only source we were able to find is an article by Richard N. Bolles on the Forbes website. There he shares studies and own impressions that he collected also in a book called What Color Is Your Parachute?.
So let's go over his findings on which methods have more chance to help you get an interview:
Job postings on the web seem to work 4% of the time on average.
Posting, or mailing out, your resume to employers works 7% of the time.
Answering local newspaper ads – somewhere between 5% and 24% of the time
Going to private employment agencies or search firms for help works between 5% and 28% of the time.
Answering ads in professional or trade journals appropriate to your fieldwork works 7% of the time.
Job clubs – their job-hunting success rate is usually around 10%.
Going to the state or federal employment office works 14% of the time.
Going to places where employers pick up workers works up to 22% of the time. But the job may last just a few days.
Asking for job leads to family and friends works 33% of the time.
Knocking on the door of any employer office works 47% of the time.
Remember that these stats are not specific to the service design job market, and therefore things might be quite different for service designers. Nevertheless, it's pretty interesting to see that asking friends and family and knocking on the door of employers works so well.
---
Behind the scenes: why we wrote this article
We built this website to help service designers around the world bring their career to the next level.
That's why every day during the week, we scour the web for new job posts that could interest service designers. But it's also why we create such in-depth articles that take hours to research and write – because we want to give you all the tools to make your job search easier and maybe even a little bit fun, with robots, parties and even others doing the work for you.
Related Posts
Proud Partners


We can help you attract the best service design talent and grow your brand. Partner with us.
Don't miss important updates.
Join our email list to stay updated on new jobs, resources, events, and more to help you with your career
We'll use your email to send you updates about the report and other helpful service design topics. We hate spam just as much as you do, so we'll never share your email. Unsubscribe anytime.