BiotechnologyFood
Full Time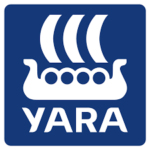 Yara International
Responsibilities
About the role
Fundamental to our strategy we are looking for a researcher responsible for providing the key insights into our complex ecosystem of direct and indirect customers, to enable the global product and commercial teams to make informed and strategic decisions that are fundamental to the success of our solutions. You will represent the voice of the customer by working across Yara to run product research and testing. You will collaborate with a team of researchers, championing human-centered culture, and inform delightful, quality experiences to support Yara's mission of feeding the world while protecting the planet.
Responsibilities
Research Craft
Conducts qualitative and quantitative research, throughout the development lifecycle, informing both next generation and current generation solutions.
Defines creation of research plans and executes the research to achieve results.
Defines processes to successfully and reliably reach and recruit target users from global key markets.
Manage research governance processes, including ethics, compliance, and confidentiality agreements.
Builds and maintains a suite of research frameworks and methods that can be applied to research scenarios.
Lead and Contribute to research activities
Interacts with freelance researchers and contract agencies.
Supports the resource needs planning to inform budget and timeline.
Works with the research team to champion the adoption of customer informed strategic decision making within Yara.
Collaboratively performs research with team in a systematic, clear way.
Advocating for user-centered research culture
Proactively and reactively interacts with the key stakeholders in the business to ensure that strategic decisions are founded on user insights.
Proactively and reactively perform research within the various development lifecycles of solutions that can benefit from conducting and sharing research insights and support prioritizing and scheduling the work to meet these needs.
Adapts to changing organizational structures such as lean and agile workflows. This role requests a capacity to adapt research practices to an agile product development process
Ensures that there is research excellence across the organization; training and mentoring people who may not been formally trained in research e.g. UX designers) to construct research plans and conduct research in an effective, non-biased way.
Profile
You are a collaborative team member and you value pragmatic approaches, discussions, and knowledge sharing.
You Have
Bachelor's or Master's degree in Human-Computer Interaction (HCI), Psychology, or related field is preferred.
Business experience or a Masters degree in a business-related field is a plus.
At least 6 years of experience in planning, conducting, analyzing and communicating customer insights to digital teams and stakeholders.
Demonstrated ability to collaborate within a team to execute end-to-end qualitative and quantitative research, including foundational, strategic, formative, evaluative, and tactical approaches.
Experience with statistical and analytical tools, such as SPSS and R, is a plus.
Comfortable working with large and complex data sets to derive meaning and insights.
Demonstrable experience working as part of the team within large scale, multi-device, customer-facing software projects.
Experience thriving in high stakes product development industries, such as agriculture, health, or automotive, where product or service mistakes have dire social and financial consequences is a plus.
Drive to care deeply about team members and challenge them directly to inspire their best work.
Demonstrated ability to think high level strategically on the long-term vision, while also be able to execute tactically and deliver continuous value.
A broad understanding of research and Service Design frameworks and methodologies, with experience in having applied many qualitative and quantitative approaches during digital projects and an ability to map research findings into service-oriented challenges
Strong written, illustrative and verbal communication skills. You are able to clearly convey research findings, but also convince people of the importance of adopting a customer informed approach.
Fluency in Enlish. Other European languages a plus.
  You Are  
Collaborative and thrive on self-improvement.
Values and results driven.
Open to constructive feedback, both giving and receiving, in a clear and respectful manner.
Ready to make an impact, take ownership and you execute with conviction.
Proactive and constructive even if things get ambiguous.
Location
Berlin, BE
Industry
BiotechnologyFood
Apply for Job
More jobs at Yara International

Senior Service Designer
Yara International
São Paulo, Brazil
Farming
3 months ago

Service Designer
Yara International
São Paulo, Brazil
Farming
3 months ago

Senior Service Designer (f/m/d)
Yara International
Berlin, Germany
Farming
More jobs in Germany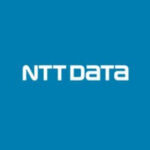 Senior Service Designer (w/m/x)
NTT DATA DACH
München, Germany
Agency / Consultancy

Service Designer Customer Interaction (m/f/d)
ALDI SÜD
Mülheim an der Ruhr, Germany
Retail

Senior Service Designer f/m/d
Computacenter
North Rhine-Westphalia, Germany
Agency / Consultancy
Proud Partners


We can help you attract the best service design talent and grow your brand. Partner with us.
Don't miss important updates.
Join our email list to stay updated on new jobs, resources, events, and more to help you with your career
We'll use your email to send you updates about the report and other helpful service design topics. We hate spam just as much as you do, so we'll never share your email. Unsubscribe anytime.