Agency / Consultancy
Service Designer (m/w/d)
Archived
Full Time Infosys Consulting
Service Designer (m/w/d)
Be a part of a globally renowned management consulting firm that is on the front-line of industry disruption in next-generation digital services and consulting.
The Team
Good work is based on curiosity, openness, and transparency. This guides the way we work and behave. Our goal is to create purposeful work we can identify with: We strive to imagine products and services that add value to people's lives, things people actually want and welcome.
Our digital teams bring multidisciplinary creative thinking, digital strategy and technology thought leadership to every stage of the engagement. By combining strategy, technology, data science, and creative design expertise with an inventive and open mindset, we partner with our clients to innovate and transform – and identify next business opportunities.
We are always learning, and we encourage and enable personal development, intellectual growth, teaching and coaching. We empower our people to take ownership and be accountable for – and beyond client work.
The Role
You help our enterprise clients by igniting the future human centric digital services and products which will vastly improve our clients' business and their customers' or employees' lifes. You create the "big ideas" and vision that will catapult both user experience and our client business to a new level.
Service Design is a key part of any companies' digital strategy and their digital transformation. Because of that, besides having a restless creative and innovative user centric mindset, you have the ability to clearly address business needs and to adhere to industry & market insights in your thinking.
User Researchers, User Testers and UX Designers are your natural team-mates but you also are partner to technologists and strategists. You are comfortable giving a team guidance across the whole project lifecycle in order to maintain the original service design vision and the user centricity.
You are a born storyteller, enabled and experienced in communicating service design ideas and thoughtwork to senior clients and plan/facilitate alignments in order to get them to a stage where teams can act upon them.
About You
You have an excellent knowledge of all methods around the creative ideation and service design process (User Research & Test, Workshops, User Journeys, Personas, Design Thinking, Design Sprints, Design Language, Mood Boards) and how to apply them.
You also have a profound knowledge on business side of things (Design Governance, SWOT Analysis, Feasibility Assessments, Gap Analysis, Business Cases, Capability and Capacity Assessments, etc.)
You are knowledgeable in MS Office and agile PM platforms (Atlassian, etc.)
You possess experience in leading small/midsized design teams.
You are familiar working in enterprise environments. Experience in multiple industries is a plus.
You have excellent communication skills.
You are experienced in agile methods like Scrum and Kanban and fine to work in complex & long-term engagements directly interacting with senior client stakeholders.
You have strong written and verbal communication skills in German and English.
Location
Germany
Industry
Agency / Consultancy
Apply for Job
More jobs at Infosys Consulting

Service Designer (m/w/d)
Infosys Consulting
Germany
Agency / Consultancy
10 months ago

Service Designer
Infosys Consulting
, England
, England
Agency / Consultancy
1 year ago

Service Designer
Infosys Consulting
, England
, England
Agency / Consultancy
1 year ago
More jobs in Germany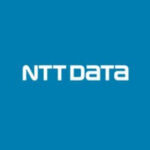 Senior Service Designer (w/m/x)
NTT DATA DACH
München, Germany
Agency / Consultancy

Service Designer Customer Interaction (m/f/d)
ALDI SÜD
Mülheim an der Ruhr, Germany
Retail

Senior Service Designer f/m/d
Computacenter
North Rhine-Westphalia, Germany
Agency / Consultancy
Proud Partners


We can help you attract the best service design talent and grow your brand. Partner with us.
Don't miss important updates.
Join our email list to stay updated on new jobs, resources, events, and more to help you with your career
We'll use your email to send you updates about the report and other helpful service design topics. We hate spam just as much as you do, so we'll never share your email. Unsubscribe anytime.