Technology
Senior Service Designer
Archived
Full Time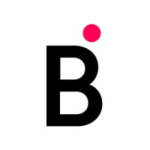 Badaró Agency
Here, the Senior Service Designer is responsible for:
Create solutions and contribute ideas that build a better service experience;

Participate in design sprints, brainstorming and ideation processes to build products and services together with the team and the client's team;

Plan, design, conduct, analyze and document user research;

Plan, design, facilitate and synthesize workshops;

Discuss ideas, tools and methodologies that can optimize the development of projects;

Discuss business challenges with stakeholders;

Map and analyze existing flows, processes and journeys in order to define the best outputs in projects;

Design journeys that enable decision-making according to the understanding of the client's business;

Define interactions journeys based on relevant business, technical and design considerations;

Assist the Design team to design digital products that respect the journey designed for the service offered;
Requirements
Possess fluid and objective communication, based on data to dialogue with different areas during projects;

Ability to negotiate/articulate with other areas, in a context of a large company;

Autonomy to define project strategies and execute them, always exchanging with peers and adjacent areas;

Having participated in the development of digital product projects, having had contact with agile methodologies, problem diagnosis, approach;

Design Thinking, service design and prototyping ideas;

Experience in research processes focusing on products and services with users and customers;

Have experience with creating flows and information architecture;

Have experience conducting dynamics and workshops for customers and users;

Domain in remote co-creation tools, such as FigJam

Knowledge of research tools and usability testing.
Desirable
Knowing interface design tools such as Figma, Sketch, among others;

Knowledge in digital product development methodologies;

Experience with remote facilitation;

Advanced English and/or Spanish for speaking, reading and writing.
Other information
Monitoring the professional's skills map for evolution and continuous development;

Opportunity to work on large projects with strong market players;

Hybrid work, 2 days a week face-to-face

30 days of rest after one year;

Culture of innovation and continuous learning;

Investment in training;

Encouraging participation in remote events.
Location
Brazil
Apply for Job
More jobs at Badaró Agency
We haven't found any other jobs at Badaró Agency.
More jobs in Brazil

Service Designer
GrupoSC Distribuidora de Medicamentos
São Paulo, Brazil
Transport and mobility
4 days ago

Senior Services Designer
Globo
Rio de Janeiro, Brazil
Media
3 weeks ago

Service Designer
SapienX Inc.
, SP
Technology
2 months ago
Proud Partners


We can help you attract the best service design talent and grow your brand. Partner with us.
Don't miss important updates.
Join our email list to stay updated on new jobs, resources, events, and more to help you with your career
We'll use your email to send you updates about the report and other helpful service design topics. We hate spam just as much as you do, so we'll never share your email. Unsubscribe anytime.