Transport and mobility
Full Time

Yarra Trams
About this opportunity
Reporting to our Team Manager, Master Timetable you will be a passionate about ensuring the safe, reliable and punctual delivery of tram services across our Melbourne network. As Senior Service Designer you will be:
Designing new or modifying existing tram timetables, including Journey Time analysis, in accordance with DoT (Department of Transport) specifications
Ensure safe, efficient, accurate and cost-effective scheduling of the network (vehicle schedules, crew schedules and rosters) in accordance with Yarra Trams systems, processes, obligations and constraints
Assisting with delivering the Master Timetables as outlined in the Yarra Trams business plan and the franchise agreement
Undertaking ad'hoc and systemic analysis and reporting to meet the needs of Yarra Trams and DoT
Providing technical expertise and recommendations for the continuous improvement of the planning of the network
About you
Ideally you will have:
Relevant Tertiary qualifications and/or
Strong operational understanding of public transport systems
Demonstrated knowledge of rostering and scheduling systems (e.g. Hastus) and their operating environment
Ability to interpret Franchise Agreements, Enterprise Agreements and an understanding of industrial relations
Knowledge of the design features of the tram network
Knowledge of OHS legislation and application to the design of timetables, shifts and rosters
Strong analytical, visualization and conceptualization skills
Strong attention to detail and accuracy; with the ability to work methodically or with flexibility
Good written and verbal communications skills
Good planning, organisation, problem solving and prioritisation skills
Ability to promote ideas or solutions to network issues or constraints to management
Ability to work under pressure and achieve operational services timeframes
Location
Melbourne, VIC
Industry
Transport and mobility
Apply for Job
More jobs at Yarra Trams

Service Designer
Yarra Trams
Melbourne, VIC
Transport and mobility
2 years ago

Service Designer
Yarra Trams
Melbourne, VIC
Transport and mobility
3 years ago
More jobs in Australia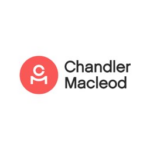 Senior Service Designer
Chandler Macleod
Canberra ACT, Australia
HR
10 hours ago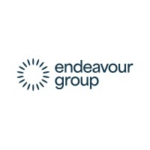 Senior Service Designer
Endeavour Group
Sydney NSW, Australia
Retail

Senior Service Designer
Aware Super
Sydney NSW, Australia
Finance
3 weeks ago
Proud Partners


We can help you attract the best service design talent and grow your brand. Partner with us.
Don't miss important updates.
Join our email list to stay updated on new jobs, resources, events, and more to help you with your career
We'll use your email to send you updates about the report and other helpful service design topics. We hate spam just as much as you do, so we'll never share your email. Unsubscribe anytime.