Government
Senior Service Designer
Archived
Full Time

Transport for NSW
Transport for NSW keeps our State moving by providing safe, integrated and efficient transport systems. We put our customers at the centre of everything we do – and we do a lot. We connect people, communities and industry and manage how they use our road, rail and maritime networks and services, and even active modes like walking and cycling. The work we do connects the journeys you take every day.
We are a state government organisation made up of more than 28,000 people and we're in the middle of delivering the largest transport infrastructure program in Australia's history. We work across planning, policy and procurement, harnessing data and technology to develop smarter and more adaptive transport solutions.
That means job opportunities in metropolitan and regional areas across NSW – and you have the chance to be part of creating a lasting legacy that will benefit generations to come.
Find out more about Transport for NSW 
The Division
The Customer Strategy and Technology team within Transport leads the development of long-term, multi-modal strategies, plans and policies across NSW. We leverage data and insights, implement new technologies, drive innovation and build partnerships to provide customer-centred solutions.
The opportunity
Right now, we have an exciting opportunity for a Senior Service Designer to join us in the Emerging Technologies Team within Customer Strategy and Technology.
The role will be responsible for providing a range of professional service design services to support the ideation process using rapid iteration, disruptive thinking and a 'test and learn' approach. You will join a dedicated team who will work with Regional and Outer Metropolitan to deliver key research projects, outcomes, and leverigable assets, to understand and help solve the needs of people and passengers in the regions.
The team will transform the customer experience for projects by designing and supporting the implementation of customer strategies to drive improved customer experience. The successful candidate will proactively manage stakeholder expectations in respect of service design educating and informing stakeholders of the new technical advancements. You will be deeply involved in implementing co-design principles in the design process and support the business transition into new ways of working and continuous improvement of the workforce. In this role you will be on the tools and in the field researching, ideating, designing, and testing experiences that our customers will love.
You will apply Design Thinking within your day-to-day role and create customer journeys that are based on research, validated through testing, and are clearly articulated.
For more details about this role, see the Role Description.
About you
Ideally, you have worked in a similar role before, and demonstrate a solid capacity in stakeholder engagement, communication and service design.
To succeed in this role, you need to be able to plan, facilitate and utilise customer research to build the teams' understanding and  empathy for their core customer groups and partner on strategic objectives for improving efficiency, impact and experience. This takes expert organisation, not to mention the drive to succeed.
You have the ability to adopt the position of subject matter expert for nominated programs. We are looking for someone who can research, develop, implement and lead, when required, design projects from concept through to delivery that support and enhance customer experience. You would also be needed to design and implement strategies to enhance customer experience at key service points and ensure their integration into the procedures and systems applied in each customer interaction.
Previous exposure to influencing key stakeholders across an organisation on the importance of effective customer experience, making customer experience central through design, and to effectively measure impact combined with exceptional communication skills (written and verbal) and a service-oriented approach will also set you up for success.
Essential requirements
Demonstrated experience in the development of customer and service strategies and solutions.
Demonstrated experience in Service Design, Design Thinking/Human Centered Design or an equivalent discipline.
A Passionate, curious leader who operates with autonomy
Excellent verbal and written communication, including the ability to listen well and understand others' needs
Analytical and insight minded
Proven record of success in managing strategic relationships in a complex and dynamic operating environment.
Demonstrated commitment to continuous improvement in an environment focused on customer service.
Location
Sydney NSW, Australia
Apply for Job
More jobs at Transport for NSW

Senior Service Designer
Transport for NSW
Sydney NSW, Australia
Transport and mobility
4 months ago Senior Service Designer
Transport for NSW
Sydney, NSW
Transport and mobility
7 months ago Service and Experience Designer
Transport for NSW
Parramatta, NSW
Transport and mobility
More jobs in Australia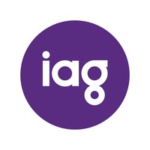 Senior Service Designer
Insurance Australia Group Limited (IAG)
Sydney NSW, Australia
Insurance

Senior Service Designer
Coles Group
Hawthorn East VIC, Australia
Retail

Service Designer Lead
Commonwealth Bank
Sydney NSW, Australia
Finance
Proud Partners


We can help you attract the best service design talent and grow your brand. Partner with us.
Don't miss important updates.
Join our email list to stay updated on new jobs, resources, events, and more to help you with your career
We'll use your email to send you updates about the report and other helpful service design topics. We hate spam just as much as you do, so we'll never share your email. Unsubscribe anytime.