Kmart Australia Limited
We are seeking a skilled Service Designer who is highly motivated and passionate about creating innovative solutions! You will have extensive experience in this field, and join our team on an exciting journey of transformation. This role will report to the Innovation Strategy and Capability Manager and focus on establishing design practice whilst maintaining customer centricity, through human centred design.
We've got some great projects ahead of us, and if working in this space excites you, we would love to hear from you!
What you'll be doing:
As a Service Designer working for Kmart you will:
Define and develop the end-to-end customer and team member experience including mapping existing journeys, identifying opportunities to rethink and improve how things are done, and validating proposed solutions
Lead the use of design research techniques to uncover customer and team member needs and pain points, with the aim of translating these insights into new innovation concepts
Participate in design-led innovation projects and work collaboratively with software engineers, researchers, interaction designers and subject matter experts
Work within a small multi-disciplinary team across the end-to-end innovation process, helping us to design the future of Kmart stores and operations
Establish an ongoing innovation design mindset that promotes curiosity, exploration and efficiency
To be successful in this role you'll have:
Participated in design-led innovation projects using human centred design or design thinking methodology
3+ years of experience in service design and user experience design and research – experience working within an innovation team would be highly desirable
Demonstrated experience in applying design research methods and translating these research insights into actionable design recommendations.
Experience working collaboratively with cross-functional teams across the organisation.
Strong problem-solving skills and ability to work independently
Ability to adapt to fast-paced environments and changing business needs
Benefits we'll offer you:
Flexible hybrid working options through our Flex Where, Flex When, Flex Well policy, spending 60% of your week in our National Office
A team member discount card that gives you a discount at Kmart, Target, Bunnings, and Officeworks
A free OnePass membership offering free delivery across Kmart, Target & Catch on eligible products
Access to the Kmart for You benefits program which entitles you to exclusive discounts and benefits in the areas of entertainment, travel, lifestyle, and health – with over 60 suppliers!
We want you to feel rewarded for your commitment and hard work that's why everyone gets the opportunity to participate in a bonus program
Free onsite parking when you're required to come into the office
We offer inclusive parental leave, a family room and ongoing support offered though our partnership with Circle In for team members of all backgrounds and family circumstances
A dynamic learning and support program
Opportunity to fast track your career through our Mentor Program as a Mentee or Mentor
In-house café that serves breakfast, lunch and includes a collaborative space to work in
A reflection room that can be used for prayer, meditation, or time for you
A Kudos recognition program, where you are nominated by your peers to spin a wheel, to win a stack of cool prizes
Regular product sample sales with loads of discounted items to purchase
Wesfarmers is Kmart's parent company and each year eligible employees can elect to purchase shares through a salary sacrifice arrangement
Great career opportunities across the broader Wesfarmers Group
Location
Mulgrave VIC, Australia
Apply for Job
More jobs at Kmart Australia Limited Service Designer
Kmart Australia Limited
Mulgrave, VIC
Retail
5 months ago Service Designer
Kmart Australia Limited
Mulgrave Victoria, Australia
Retail
6 months ago
More jobs in Australia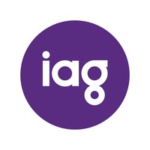 Senior Service Designer
Insurance Australia Group Limited (IAG)
Sydney NSW, Australia
Insurance

Senior Service Designer
Coles Group
Hawthorn East VIC, Australia
Retail

Service Designer Lead
Commonwealth Bank
Sydney NSW, Australia
Finance
Proud Partners


We can help you attract the best service design talent and grow your brand. Partner with us.
Don't miss important updates.
Join our email list to stay updated on new jobs, resources, events, and more to help you with your career
We'll use your email to send you updates about the report and other helpful service design topics. We hate spam just as much as you do, so we'll never share your email. Unsubscribe anytime.