Government
Senior Service Designer
Archived
Full Time

City of Melbourne
How this position will Make the Difference to City of Melbourne…
CityLab exists to 'make government work better for everyone' and at our core, delivering value for people, place and planet is what we're all about. It is a space to challenge our current ways of working; help envisage new possible futures; prototype and experiment with new ideas; and coach and up-skill City of Melbourne people along the way. CityLab is seen as a role model for visionary thinking, collaboration and experimentation for the City of Melbourne (CoM), our community and external partners. As a diverse team of thinkers, makers, dreamers and doers, CityLab balances infinite possibility with getting it done.
You can bring… (Selection criteria) All CoM employees will demonstrate an ability to articulate and demonstrate benefits of positive culture and values. In addition, the position will require:
Relevant Tertiary Degree – or equivalent experience – in a design discipline.
Demonstrated experience (3+ years) leading developing and delivering human-centred design / service design projects for large organisations from beginning to end. This includes extensive experience leading the planning, delivery and implementation of design research, facilitation, insight synthesis, ideation, concept prototyping, service blueprinting and final output production
Demonstrated experience delivering products/services from hypotheses through to experiments and prototypes through to market launch.
Demonstrated experience using agile delivery methods to deliver projects, including the design of a project brief, use of visual management boards, and coordinating project reporting and evaluation.
Ability to create a safe space to explore new ideas that respects diverse perspectives, engenders positivity, instils creative confidence in others and favours action-bias.
Proven experience effectively managing complex issues within a highly political, complex environment.
Strong oral communication and high-level written skills (including report writing, presentation, and negotiation skills) and the ability to communicate effectively with a broad range of stakeholders.
High level experience in developing and maintaining relationships with key stakeholders at all levels and a sound understanding of stakeholder needs.
Ability to be flexible and adaptable within a changing environment and delivering high quality outcomes.
By joining us, you will become part of a remarkable team who work in a constructive and inclusive culture to shape the future of this city. Together, we champion difference, celebrate achievement and recognise positive impact. To view the physical requirements of this position, please see below under Position Information.
Location
Melbourne VIC, Australia
Apply for Job
More jobs at City of Melbourne

Senior Service Designer
City of Melbourne
Melbourne, VIC
Government
2 years ago

Senior Service Designer
City of Melbourne
2 years ago

Service Designer
City of Melbourne
2 years ago
More jobs in Australia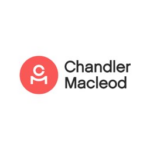 Senior Service Designer
Chandler Macleod
Canberra ACT, Australia
HR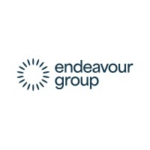 Senior Service Designer
Endeavour Group
Sydney NSW, Australia
Retail

Senior Service Designer
Aware Super
Sydney NSW, Australia
Finance
3 weeks ago
Proud Partners


We can help you attract the best service design talent and grow your brand. Partner with us.
Don't miss important updates.
Join our email list to stay updated on new jobs, resources, events, and more to help you with your career
We'll use your email to send you updates about the report and other helpful service design topics. We hate spam just as much as you do, so we'll never share your email. Unsubscribe anytime.