Pharmaceuticals
Service Designer
Full Time

Takeda
Takeda is on a journey to becoming a design-driven organization. To deliver on our promise to bring lifesaving and life-enriching medicines to patients around the world, Design will play a critical role. We believe service design is a crucial practice area for our organization and will become a strategic business differentiator. We need designers!
In this role, you will bring clarity and sense-making to some of our most critical business processes.
You will work in close partnership with teams across Takeda to use service design and design thinking techniques to improve the clarity of product roadmaps, help teams ideate novel solutions, and introduce new ways of working.
If you are a part enthusiastic facilitator, part lover of the design process, part design thinker, and, ABOVE ALL, a change-maker, we would love to hear from you.
What you'll do...
Be human-centered: Advocate for the end-user through human-centered design methodologies (such as design research, service blueprinting, collaborative working sessions, rapid prototyping, etc.)
Create clarity: Visualize complex ideas into understandable concepts that evolve and enhance the product and service experiences
Bias towards action: Engage in portfolio prioritization to help set the strategy for the team
Radical collaboration: Facilitate design-led workshops to engage and build alignment across different stakeholders, partners, and teams
Storytelling: Radiate information and celebrate success and failure
Be mindful of the process: Keep a critical eye on "how" we work, as well as "what" we are working on, and make improvements
You'll also...
Facilitate workshops and help with the logistics of design sessions
Participate in research efforts to understand customer needs and define opportunities through usability and empathy studies
Help teams frame and re-frame problems, define insights, and design new methodologies & practices
Audit existing systems and services, identifying opportunities for design interventions
Facilitate teams in creating user flows, journey maps, interaction models, and service blueprints, to increase visual clarity
Qualifications
At least 3 years of experience in service design, design strategy, human-centered design, experience design
Experience working in highly regulated industries is a plus
Experience or understanding of Agile environments
Experience working with cross-functional teams
During the interview:
We may want to get to know you better, so there may be some things we do together, like play with LEGO, but there will be no homework or "design exercises"
We love questions, so please have plenty
What are your career goals and aspirations? What do YOU need from this job?
What Takeda can offer you:
Comprehensive Healthcare: Medical, Dental, and Vision
Financial Planning & Stability: 401(k) with company match and Annual Retirement Contribution Plan
Health & Wellness programs including onsite flu shots and health screenings
Generous time off for vacation and the option to purchase additional vacation days
Community Outreach Programs and company match of charitable contributions
Family Planning Support
Flexible Work Paths
Tuition reimbursement
Location
Massachusetts, United States
Apply for Job
More jobs at Takeda
We haven't found any other jobs at Takeda.
More jobs in USA

Service Designer
Oak Street Health
Illinois, United States
Health
6 days ago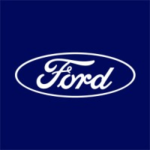 Service Designer
Ford Motor Company
California, United States
Transport and mobility
2 weeks ago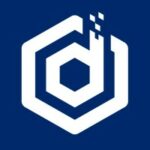 Service Design Lead
Datavant
United States
Technology
3 weeks ago
Proud Partners


We can help you attract the best service design talent and grow your brand. Partner with us.
Don't miss important updates.
Join our email list to stay updated on new jobs, resources, events, and more to help you with your career
We'll use your email to send you updates about the report and other helpful service design topics. We hate spam just as much as you do, so we'll never share your email. Unsubscribe anytime.