Technology
Senior Service Designer
Full Time

Softrams
Join The Team
We are looking for a Senior Service Designer to join our Human Experience (HX) team to guidediscovery, exploration, build, and evaluation of transformative federal services and products.
You will make a great fit, if you have:
5 or more years of experience in working in Service Design, Experience Design, CX, User Experience Research, or User Experience Design
Experience with planning, designing, coordinating, and facilitating human centered design (HCD) activities to include customers, agents, and business stakeholders
Deep understanding of diversity, equity, and inclusivity (DEI).
Experience in creating proposed or enhanced service models through the creation of journey maps, service blueprints, user flows, storyboards, protocols, etc.
Experience in defining product and service strategies for immediate, near-term, and long term
Experience in connecting service design vision and requirements to product design teams of researchers, designers, business analysts, and engineers
Strong collaboration in working with Business, Engineering, and Product Owners
Experience in advocating for design decisions using business logic and data
Experience in designing usable, accessible and empowering B2B and B2C services and products
On a day-to-day basis you will:
Work directly with stakeholder groups to include Customers (end users), agents (engaging directly with customers), business, client teams, scrum teams, Subject Matter Experts (SMEs), etc.
Establish best practices for working with stakeholders at the beginning of a program and throughout the service and/or product delivery lifecycle
Plan, design and execute research activities
Create artifacts and documentation that can be consumable by a broader audience
Meet regularly with Product Owners and product teams to align on product vision and strategy
Advocate for the Voice of the Customer (VoC) and the desired Customer Experience (CX)
Collaborate with teams to Identify service design initiatives and track them using Jira tickets
Lead and participate in group working sessions with researchers, designers, and business analysts
Create clarity and alignment on current state and future models by generating clear and accessible service and product design artifacts
Create prototypes of proposed services and/or products using digital tools and applications
Proactively review and understand existing product, environment, eco-system, information architecture, key user workflows
Review product analytics, customer service data and other sources to understand patterns, personas and key usage scenarios
Help team and agency stakeholders by providing insightful documentation that is accessible to broader audiences
Collaborate with researchers, designers and other team members
Participate and guide your team to participate in sharing lessons learned, new concepts, methods in learning events like brownbag sessions, DEMO Days and external events like meetups, conferences, and webinars
Additional requirements:
Samples of work that can show your familiarity with service design are required to be considered for this opportunity, this can be in the form of a presentation, case study, readout, etc.
Preference for those with experience around usability and building 508-compliant web applications.
Must have been a resident of the United States for at least 3 years in the most recent 5 years to qualify for public trust clearance.
Location
Washington, United States
Apply for Job
More jobs at Softrams
We haven't found any other jobs at Softrams.
More jobs in USA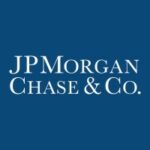 Service Design Lead
JPMorgan Chase & Co
United States
Finance
4 hours ago

Service Experience Designer
Arvest Bank
United States
Finance

Service Designer
Langley Federal Credit Union
Virginia, United States
Finance
2 days ago
Proud Partners


We can help you attract the best service design talent and grow your brand. Partner with us.
Don't miss important updates.
Join our email list to stay updated on new jobs, resources, events, and more to help you with your career
We'll use your email to send you updates about the report and other helpful service design topics. We hate spam just as much as you do, so we'll never share your email. Unsubscribe anytime.