Agency / ConsultancyTechnology
Full Time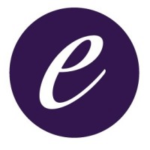 eSimplicity
Responsibilities:
Establish and lead the practice of Service Design on a large 200+ person healthcare program. Extend the craft and best practices across eSimplicity and beyond
Map the service experience of end users to define how the organization can change the internal systems for an improved user experience
Perform user research with end users and internal staff to identify pain points and areas of improvement
Design and maintain key design artifacts that illustrate the existing and new components of the service including journey maps, service blueprints, wireframes, roadmaps, user flows or personas
Communicate and present on service concepts and ideas using methods and tools that illustrate all components and touchpoints of the service
Work closely with user researchers, designers, and the service desk representatives to define and communicate user's needs
Implement user experience principles in the design of internal systems and processes to achieve desired customer outcomes
Inspire innovative approaches to design, using creative facilitation techniques
Build and manage relationships with key stakeholders throughout the project lifecycle
Required Qualifications:
Bachelor's degree in Service Design or other related degree (I.e., UX Design, Visual Design, Industrial Design)
Minimum of 3+ years of experience in the service design/UX industry
In-depth knowledge of a user centered approach, design thinking or human-centered/UX design
Experience with user research, service blueprinting and road mapping with a specific focus on building new internal capabilities on an existing system
Experience managing multiple teams and design efforts simultaneously
Experience working with large cross-functional teams
Strong client verbal and nonverbal communication skills
Internal design or blueprint portfolios must be submitted with application**
Desired Skills:
Experience with ServiceNow is a plus
Experience working in an Agile/SAFe environment
Experience and knowledge working in customer care organizations (I.e. call centers, support centers)
Location
Woodlawn, MD
Industry
Agency / ConsultancyTechnology
Apply for Job
More jobs at eSimplicity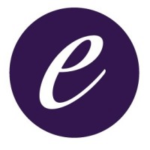 Service Designer
eSimplicity
United States
Technology
5 months ago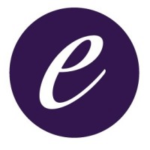 Service Designer
eSimplicity
Grand Junction, CO
Agency / Consultancy
9 months ago
More jobs in USA

Service Designer
VySystems
Texas, United States
Technology
4 days ago

Service Designer
Smart Columbus
Ohio, United States
Non Profit
1 week ago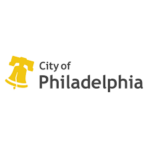 Lead Service Designer
City of Philadelphia
Pennsylvania, United States
Government
Proud Partners


We can help you attract the best service design talent and grow your brand. Partner with us.
Don't miss important updates.
Join our email list to stay updated on new jobs, resources, events, and more to help you with your career
We'll use your email to send you updates about the report and other helpful service design topics. We hate spam just as much as you do, so we'll never share your email. Unsubscribe anytime.