Automotive
Senior Service Designer
Full Time

Navistar Inc
As our Senior Service Designer, you will have the main responsibility to make sure that our global digital services provide the best support to our customers and partners throughout the transformation. You will inspire and integrate a customer-centric way of working while applying design thinking to ongoing and/or new initiatives. You work within various design phases, from customer insights and customer journey creation to service blueprints and business model canvases.
Responsibilities
Plan and conduct qualitative customer research through interviews, observations, and explorations. Identify customer needs and opportunities for improved and new innovative solutions.
You will understand the elements of digital transformation and have been involved in carving the strategy and execution plan.
Synthesize, package, and spread learnings through insights and customer journey maps.
Facilitate collaboration to see things from different perspectives by involving relevant. stakeholders and teams and co-create with customers and markets over the whole world.
Coach and share knowledge on design methods, tools, and trends with your fellow colleagues.
Plan and perform service design activities to ensure that customer value and business outcomes are aligned, and that the organization operates in a customer-centric way.
You are proficient in using design tools such as Figma and Adobe Cloud
Minimum Requirements
Bachelor's degree

At least 12 years of technical project/program management experience

At least 2 years of lead experience
OR
Master's degree
At least 8 years of technical project/program management experience
At least 2 years of lead experience
OR
At least 14 years of technical project/program management experience

At least 2 years of lead experience
Additional Requirements
Qualified candidates, excluding current Navistar employees, must be legally authorized on an unrestricted basis (US Citizen, Legal Permanent Resident, Refugee or Asylee) to be employed in the United States. Navistar does not anticipate providing employment related work sponsorship for this position (e.g., H-1B status)
Desired Skills
We are looking for a designer with 7+ years of professional experience in a service design and UX lead role, where you have conducted experience in service design methodologies and the process from research to development. 

You have a strong advocate for design thinking, knowing that through measuring and learning we can ensure that we are doing the right thing. 

You approach things systematically, natural at zooming out to see the big picture and then deep dive to set the important details. 

Your curiosity drives you to explore differences in perspectives, ideas, and people, and you are willing to pursue a deep understanding and continuous learning. 

Collaborating with others to meet shared objectives is something you enjoy.

You are a team player, motivating and supporting others come naturally to you, believing that we are better together.

 As you will be working in an international environment, it is important that you are fluent in English, both spoken and written.
Location
Illinois, United States
Apply for Job
More jobs at Navistar Inc
We haven't found any other jobs at Navistar Inc.
More jobs in USA

Innovation and Design Manager
Medavie Blue Cross
California, United States
Insurance

Illinois, United States
Agency / Consultancy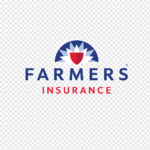 Service Design Lead
Farmers Insurance
United States
Insurance
Proud Partners


We can help you attract the best service design talent and grow your brand. Partner with us.
Don't miss important updates.
Join our email list to stay updated on new jobs, resources, events, and more to help you with your career
We'll use your email to send you updates about the report and other helpful service design topics. We hate spam just as much as you do, so we'll never share your email. Unsubscribe anytime.