MVP Health Care
The Service Designer within the Customer Experience Team will lead the collaborative design of business resources to deliver exceptional experiences for our customers. This role will focus on the frontstage actions, backstage actions, supporting processes and technologies that bring our customer experiences to life. Responsibilities of this position will include the following:
Facilitate workshops and collaborative design sessions with cross-functional teams; including but not limited to persona development, customer journey mapping, and service blueprinting
Coordinate the frontstage actions, backstage actions, and supporting processes and technologies to design effective and efficient delivery models
Conduct qualitative research using ethnographic and participatory methods
Conduct comparative and evaluative research into solutions and industry trends to inform service design
Perform testing of service concepts, prototypes, and systems
Advise business, IT, operations, and service teams in solving complex problems or issues regarding management, processes, and business systems
Promote service design efforts, mindset, and methods through presentation and communication
Ability to maintain confidentiality and adhere to regulatory compliance issues as they exist and change from time to time
Perform other related duties as assigned
Position Qualifications
Minimum Education:
Bachelor's Degree in Service Design, Experience Design, Business Process Design or related field
Certification or equivalent training in Service Design methodologies
Minimum Experience:
Minimum of 5-10 years of hands-on experience working as a Service Designer, User Experience Designer, or related experience in business process design
Experience facilitating workshops and collaborative design sessions
Experience leading with human-centered practices
Experience with testing digital and non-digital experience and workflows, using the least resources to prove viability
Nice to Have Experience:
Experience in the healthcare industry with a focus on customer experience or operations
Experience with lean methods and mindset
Digital Portfolio:
A portfolio that can be shared in a digital format (PDF or website) that demonstrates direct experience as a Service Designer and clearly outlines your role or contribution
Required Knowledge and Skills:
Experience with Miro or similar remote collaboration tools
Excellent interpersonal skills in areas such as teamwork, facilitation, and negotiation
Ability to present to both internal and external stakeholders
Excellent planning, facilitation, and organizational skills
Ability to influence technical and non-technical partners
Ability to understand the long-term ("big picture") and short-term perspectives of situations
Ability to be innovative, creative and think "outside the box"
Ability to plan for and coordinate dependencies across teams
Passionate about customer success and customer results
Location
Tarrytown, NY
Apply for Job
More jobs at MVP Health Care
We haven't found any other jobs at MVP Health Care.
More jobs in USA

Service Designer
Oak Street Health
Illinois, United States
Health
6 days ago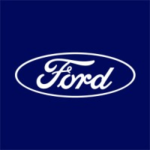 Service Designer
Ford Motor Company
California, United States
Transport and mobility
2 weeks ago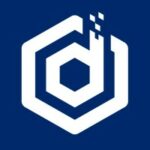 Service Design Lead
Datavant
United States
Technology
3 weeks ago
Proud Partners


We can help you attract the best service design talent and grow your brand. Partner with us.
Don't miss important updates.
Join our email list to stay updated on new jobs, resources, events, and more to help you with your career
We'll use your email to send you updates about the report and other helpful service design topics. We hate spam just as much as you do, so we'll never share your email. Unsubscribe anytime.