Retail
Senior Service Designer
Archived
Full Time

Kroger Technology & Digital
Kroger is seeking a Senior Service Designer to join our Product Design team. In this role, you will work with product teams and stakeholders to design systems at scale that exist in the digital and physical realms. By conducting research and leading design thinking sessions, you will facilitate designing experiences that consider how we can enable our associates and technology to best serve our customers.
Responsibilities include:
Conducting user research, including in physical environments, to determine how technology can optimize processes and bring about more human centered solutions
Lead service design activities, such as service blueprints and journey maps, to articulate how the front end and back end intersect with associate and customer needs
Facilitate discovery sessions based on the principles of design thinking
Partner with product management, technologists and business stakeholders to develop insight driven strategies that evolve our services and technologies to better serve our associates and ultimately our customers
Apply empathy, collaboration and curiosity to transform complex journeys and processes into seamless, innovative experiences
Advocate user centered design and agile product led best practices to advocate and evolve ways of working
Qualifications:
6+ years of experience in service design or a related role such as user experience design or user research
Exceptional communication and presentation skills with demonstrated ability to lead and innovate across teams and organizations
Experience facilitating design thinking sessions
Portfolio demonstrating service design capabilities
Bachelor's degree in Service Design, User Experience, Human Computer Interaction, Industrial Design or related field
Location
Cincinnati, OH
Apply for Job
More jobs at Kroger Technology & Digital

Senior Service Designer
Kroger Technology & Digital
Cincinnati, OH
Retail
12 months ago
More jobs in USA

Service Designer
Oak Street Health
Illinois, United States
Health
6 days ago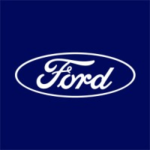 Service Designer
Ford Motor Company
California, United States
Transport and mobility
2 weeks ago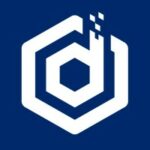 Service Design Lead
Datavant
United States
Technology
3 weeks ago
Proud Partners


We can help you attract the best service design talent and grow your brand. Partner with us.
Don't miss important updates.
Join our email list to stay updated on new jobs, resources, events, and more to help you with your career
We'll use your email to send you updates about the report and other helpful service design topics. We hate spam just as much as you do, so we'll never share your email. Unsubscribe anytime.