Health
Senior Designer - Service and Experience
Archived
Full Time

Kaiser Permanente
Responsible for contributing to and leading significant, enterprise-wide transformation efforts that unify major organizational / functional groups (Clinical, Operations, Shared Services, Facilities, IT, Finance, Legal, HR, etc.). Designers in this category envision new services, experiences, and products, as well as the novel systems required to support them. Roles require fluency in the languages of design and business, and the ability to advance ideas from the conceptual stage through to implementation.
Essential Responsibilities: 
Frame, design, and conduct in-depth design research, both primary and secondary, uncovering opportunities and generating unique insights.
Understands social network design and the emerging concept of movement making in organizational change. Can leverage such networks and change leadership skills to shape and act on concept and solution input and socialization at-scale, thereby making long-term impact.
Leverages expert human-centered design knowledge to collaborate with stakeholders to define, plan, and design the appropriate end-to-end cross-channel experiences and solutions from a member point of view.
Acts as a thought leader and instigator in design sessions; proactively contributes to all problem segments; understands and can articulate implications and next steps.
Applies a member-centric lens to problems and advocates the 'customer' view. Identifies opportunities to improve end-to-end experiences and turn member insights into actionable experience changes.
Plans and facilitates design sessions with executive management as well as with business partners. Applies a variety of methods and approaches to facilitate problem solving; experiments to find the best solutions.
Synthesizes and interprets large amounts of quantitative and qualitative data. Champions and effectively communicates/translates findings into recommended changes using sketches, flow diagrams, wireframes, mockups, prototypes, member experience blueprints, visual concepts and business cases. Positions recommendations for design and execution.
Interprets strategies into visual notional representations and explains the assumptions, approaches and key tenets. Applies an expert understanding of needs, goals, and challenges and connects to tell a single story.
Communicates strategic ideas proficiently with well developed writing, presentation and story-telling skills.
Designs and implements programs to empower others in KP to apply design thinking concepts and methods to spread design practices and ways of working.
Basic Qualifications:
Experience
Minimum eight (8) years in design consultancy or large corporate design department required.
Education
Bachelors in Service design, Product design, UX/UI, English, Journalism, Business, Org. Psych, Sociology, Graphic Design, Communication Design, Interaction Design, UX/UI, HCI or New Media Design or Finance or related field required.
License, Certification, Registration
Additional Requirements:
Skilled practitioner using human centered design (HCD) methods, including: research, framing, solutioning, and prototyping.
Make beautiful, elegant, and ingenious solutions within specific design discipline and in adjacent areas.
Commands numerous prototyping tools and methods that bring about looks-like, feels-like prototypes quickly.
Understands and can effectively develop Minimum Viable Product/Service Prototypes, and can design experiments to test concepts quickly in real-world environments.
Experience with a variety of visual design, and graphic and interactive prototyping tools such as Adobe Creative Suite, Sketch, Principle, InVision, HTML/JS/CSS, and After Effects.
Experience with various design methods including Agile, Sprints, and Co-Design.
Ability to acquire and use expert knowledge of KP, its customers, the health and healthcare markets, and adjacent industries.
Experience and fluency with MS Office Suite.
Must be able to work in a Labor/Management Partnership environment.
Preferred Qualifications:
Ten (10) years in design consultancy or large corporate design department preferred.
Additional coursework in human centered design preferred.
Location
California, United States
Apply for Job
More jobs at Kaiser Permanente
We haven't found any other jobs at Kaiser Permanente.
More jobs in USA

Innovation and Design Manager
Medavie Blue Cross
California, United States
Insurance

Illinois, United States
Agency / Consultancy
4 days ago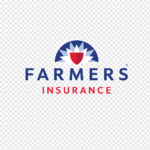 Service Design Lead
Farmers Insurance
United States
Insurance
Proud Partners


We can help you attract the best service design talent and grow your brand. Partner with us.
Don't miss important updates.
Join our email list to stay updated on new jobs, resources, events, and more to help you with your career
We'll use your email to send you updates about the report and other helpful service design topics. We hate spam just as much as you do, so we'll never share your email. Unsubscribe anytime.