Finance
Service Design Lead
Archived
Full Time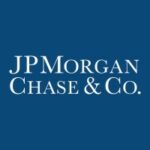 JPMorgan Chase & Co.
We are looking for an experienced service designer who is an amazing systems thinker and a great User Experience UX designer with a passion for innovation. Designing and delivering integrated service experiences across lines of business will require someone who is comfortable identifying core jobs-to-be-done for front line employees and customers alike through research and designing service prototypes to explore value creation across products, channels, and the JP Morgan Chase service ecosystem. Ultimately, this leader and team will design more streamlined end to end service experiences and challenge how we think of creating value from selling products to solving needs with the right product at the right time, in the right channel. We are currently building a brand new team to support this work and bring to life new services experiences across in partnership with peers in Product Management, Data and Engineering.
Success in this role comes from understanding the customer and business needs, strong collaboration with your peers, thoughtful planning and coordination across product development teams, taming complexity for our customers and employees, and leading the full range of design practice, from up-front research, insights, and strategy, though to ideation, prototyping, and testing, and to delivery of final designs. Service Design leaders with understanding of Salesforce products and capabilities will be required to be successful in this role. Additionally, managers look after the people on the team, through mentorship, professional development, and career-building.
Job Responsibilities
Realize success through building impactful design teams
In partnership with your leadership, lead the creative efforts for your team, across multiple parallel workstreams, establishing a vision for where the work is headed, and establishing a shared understanding of quality
Plan and structure work across multiple design/product teams
Bring a service-centered design perspective to discussions around product vision, roadmap, and requirements with Product-level leadership and partners
Present the team's work to cross-functional Executive Directors, Managing Directorss and other executives
Manage a team of Service Designers, Product Designers and Content Designers, including 1:1s, professional development, performance reviews, etc.
Keep designers (and cross-functional peers) focused on design and business objectives, so they're designing for impact
Required Qualifications, Capabilities and Skills
6+ years of Design Thinking or Service Design experience in practice managing, mentoring and leading design teams
Bachelor's Degree in relevant design discipline (e.g., Service Design, Interaction Design, Human Computer Interface, User Experience Design), with academic and deep applied knowledge in some of the following areas: Service Design, Customer Experience, Employee Experience, Research, User Experience Design, Product Design, Organizational Design, Strategic Design, Business Design or equivalent experience
Hands-on experience of designing for a variety of digital touch-points and non-digital channels including creating journey maps, service blueprints and prototypes
Success at bringing a range of people into the research and design process, including cross-functional partners (product managers, data, engineers, stakeholders from the business) and leading a program of work through full product development cycles in discovery, concepting, prototypes, specifications, and enablement
Excellent facilitation skills with comfort employing a variety of methods and techniques to run complex design-led workshops (e.g., Service Blueprinting, Co-Creation, Service Prototyping), combined with excellent storytelling, communication, presentation and collaboration skills to assist partners toward outcomes and communicate impact to leaders and executives alike
Proficiency with MS Office as well as design and prototyping tools such as Adobe, Figma, InVision, or other similar, remote collaboration tools and project management tools such as Zoom, Figma, Jira, Confluence, etc.
Knowledge and experience designing in Salesforce environments (e.g., Sales Cloud, Marketing Cloud, Service Cloud, Experience Cloud), using Salesforce Lightning Design System in rapid iterative service prototyping cycles
Preferred Qualifications, Capabilities and Skills
Masters Degree in related design discipline (e.g., Service Design, Interaction Design, Human Computer Interface, User Experience Design)
Contribute to the Service Design community at JP Morgan Chase through coaching, mentoring and sharing service design methods, mindsets, frameworks and assets
Comfortable with structuring and planning design work in cross-functional contexts
Location
United States
Apply for Job
More jobs at JPMorgan Chase & Co.

Lead Service Designer, VP
JPMorgan Chase & Co
New York, NY
Finance
8 months ago

Lead Service Designer, VP
JPMorgan Chase & Co
New York, NY
Finance
8 months ago

Lead Service Designer
JPMorgan Chase & Co
, England
, England
Finance
12 months ago
More jobs in USA

Innovation and Design Manager
Medavie Blue Cross
California, United States
Insurance

Illinois, United States
Agency / Consultancy
4 days ago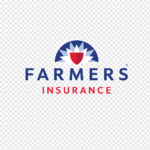 Service Design Lead
Farmers Insurance
United States
Insurance
Proud Partners


We can help you attract the best service design talent and grow your brand. Partner with us.
Don't miss important updates.
Join our email list to stay updated on new jobs, resources, events, and more to help you with your career
We'll use your email to send you updates about the report and other helpful service design topics. We hate spam just as much as you do, so we'll never share your email. Unsubscribe anytime.