Technology
Intern, Service Experience Designer
Internship
Autodesk
Ever wanted to help build the tools that designers use to envision a better world? Autodesk's platform team designs the experiences, API's and services that our customers and developers use to extend the capabilities of Autodesk's design and make software. The platform helps other companies bring businesses to life to solve important workflow challenges and bring new possibilities to life based on our 3D modeling, visualization, and data insight software by contributing new applications, content, and plugins to our ecosystem. You will collaborate with other designers and teams who are passionate about bringing better experiences to the fields of architecture, construction, manufacturing and film and visual effects.
The strategic technologies experience team is looking for a Service Experience Designer – Learning intern to help us improve the learning experience across the developer's journey. The intern will be responsible for mapping and prototyping a new end to end learning experience that help developers become more proficient in creating applications that add value to our ecosystem.
When applying you must include both your resume and portfolio with password.
Create design prototypes that address business, existing & future systems, and learning requirements
Help set the standards that will make Autodesk a platform company that can attract and sustain creative developers and creators that build on the platform
Design rich interactive learning experiences prototypes across desktop, web, and mobile.
Work with multiple stakeholders to identify key areas for learning innovation
Construct compelling artifacts (wireframes, conceptual diagrams, journey maps, task flows, storyboards, etc.) that outline present conditions and proposed solutions to gain strategic alignment
Effectively communicate conceptual ideas, design rationale and the specifics of user-centered design process
Research and analyze current and future UX learning technology patterns and design trends, including market research and competitive analysis
Lead customer research activities during the planning, strategy development, and early learning design of solutions
Participate in design-thinking exercises to break through organizational silos and collaboratively solve complex design challenges.
Manage time, prioritize tasks, and work within deadlines with little supervision
Currently enrolled in a Master's program in user experience design, human-computer interaction, computer science, design research/strategy, or information science at an accredited program in the United States with at least one academic term to complete post-internship
You are comfortable doing both design and research
You are comfortable with early product development and service design
You're not afraid to express your ideas, or change your mind when someone has a better one
You have a good understanding of user-centered design principles
You can present cohesive design approaches to a non-design audience
You grasp multiple system requirements with careful attention to detail
Location
California, United States
Apply for Job
More jobs at Autodesk
We haven't found any other jobs at Autodesk.
More jobs in USA

Service Designer
Oak Street Health
Illinois, United States
Health
6 days ago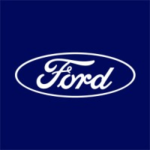 Service Designer
Ford Motor Company
California, United States
Transport and mobility
2 weeks ago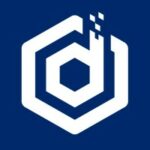 Service Design Lead
Datavant
United States
Technology
3 weeks ago
Proud Partners


We can help you attract the best service design talent and grow your brand. Partner with us.
Don't miss important updates.
Join our email list to stay updated on new jobs, resources, events, and more to help you with your career
We'll use your email to send you updates about the report and other helpful service design topics. We hate spam just as much as you do, so we'll never share your email. Unsubscribe anytime.