Agency / Consultancy
Service/UX Design
Archived
Full Time

InfoVision
The ideal candidate will have a minimum 7+ years working experience
Bachelor's degree in a related field such as Human-Computer Interaction, Graphic Design, and/or equivalent work experience.
Significant years of relevant experience in UX, service design, and user research, with a proven track record of leading and managing global teams.
Multiple years of B2B or B2B2C-oriented process and service design experience in Retail/Convenience store scenario
Experience influencing technology client relationships at mid-senior executive level. Ability to present and interact with all levels of management.
Experience orchestrating work within larger teams; a leader with proven managerial abilities; excellent team leadership and interpersonal skills; ability to coach, mentor, and train others.
Customer outcome focused results and a proven track record in shipping customer and employee value.
Strong knowledge of user-centered design methodologies and best practices, including usability testing, user research, and user journey mapping.
Location
Illinois, United States
Industry
Agency / Consultancy
Apply for Job
More jobs at InfoVision
We haven't found any other jobs at InfoVision.
More jobs in USA

Service Designer
VySystems
Texas, United States
Technology
4 days ago

Service Designer
Smart Columbus
Ohio, United States
Non Profit
1 week ago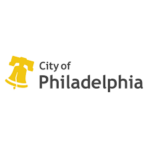 Lead Service Designer
City of Philadelphia
Pennsylvania, United States
Government
Proud Partners


We can help you attract the best service design talent and grow your brand. Partner with us.
Don't miss important updates.
Join our email list to stay updated on new jobs, resources, events, and more to help you with your career
We'll use your email to send you updates about the report and other helpful service design topics. We hate spam just as much as you do, so we'll never share your email. Unsubscribe anytime.