Insurance
Service Design Lead
Archived
Full Time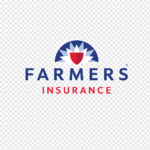 Farmers Insurance
Do you thrive in a high-volume, fast-paced environment? Do you enjoy the challenge of a position where no two days are alike? We are looking for positive, high-energy professionals who are not just looking for a job, but a meaningful career!
At Farmers, our ambition is to be the leader in delivering peace of mind, innovating for customers whenever and wherever they need us. That means having people like you who can help us evolve to meet changing customer and business needs. Continuous development is critical to our success at Farmers; that means being curious, continually innovating, being open to new opportunities and embracing change. As the needs of our business and customers change, and you acquire needed experience, you may have opportunities to use your knowledge and skills in a different role. As you take on these new challenges, Farmers is committed to providing you with the necessary training and support along your career journey.
Job Summary
As a Lead Service Designer, you will collaboratively work on a wide range of projects that involve customer, agent, and employee experiences. Together with a multidisciplinary team, you will work hands-on and as a thought leader to conduct and analyze research, develop user journeys and streamlined processes, design and test concepts, develop new ideas and bring new products and services to market. You will be a champion of human centered design that help the organization understand end-users' needs, pain points, behaviors and emotions and their impact on business goals. You will advance design literacy across the organization.
As a Lead Service Designer, you will:
Collaborate with colleagues to identify and define service design opportunities that meet customer and business goals
Work together with our Research department to design and conduct research studies that build customer empathy
Present insights and recommendations to stakeholders and leadership
Analyze metrics to inform design solutions and data gaps
Synthesize research into strategic and tactical experience recommendations
Develop and implement plans to execute
Lead collaborative design workshops with cross-functional teams
Create design concepts and prototypes, and design test plans for validation
Promote service design concepts, methods, and a human-centered mindset to the organization
You have:
Experience in user experience, design research, service design, and design strategy
Experience in core service design methods and processes (architypes, mindsets, jobs to be done, journey maps, service blueprints, concept prioritization frameworks, etc)
Ability and desire to actively contribute to all phases of the design process (thinking and making)
Highly influential communication and presentation skills
Storytelling skills that inspire and communicate with conviction
Prototyping skills
An intrinsic passion for making things better
Resilience, patience, enthusiasm and a positive attitude
Comfort with ambiguity and complex problems
Qualifications:
Bachelor's Degree or equivalent ideally in design or research related field
5+ years in Service/Business/Experience Design
Location
United States
Apply for Job
More jobs at Farmers Insurance Senior Service Designer
Farmers Insurance
Los Angeles, CA
Insurance
3 years ago

Consumer Experience Service Designer
Farmers Insurance
Los Angeles, CA
Insurance
More jobs in USA

Service Designer
VySystems
Texas, United States
Technology
4 days ago

Service Designer
Smart Columbus
Ohio, United States
Non Profit
1 week ago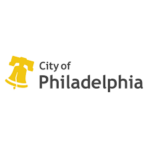 Lead Service Designer
City of Philadelphia
Pennsylvania, United States
Government
Proud Partners


We can help you attract the best service design talent and grow your brand. Partner with us.
Don't miss important updates.
Join our email list to stay updated on new jobs, resources, events, and more to help you with your career
We'll use your email to send you updates about the report and other helpful service design topics. We hate spam just as much as you do, so we'll never share your email. Unsubscribe anytime.