Technology
Senior Service Designer
Full Time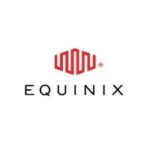 Equinix
In this role, you will be a part of newly formed Service Design team within Equinix to co-create the experience of transformation for our global company's design and construction department. In this role you will be responsible for implementing design thinking principles and service design methodologies to improve the customer experience across all touchpoints. You will work closely with cross-functional teams to understand customer needs, identify pain points, and develop solutions that drive business growth and customer satisfaction. You will work with Service Design Manager and will have the opportunity to develop your skills in service design methodology in practice, working close to business strategies and KPI's, simultaneously being hands on conducting UX research and using the facilitation skills in communication with stakeholders across the organization.
Works as a core member of newly formed Service Design team, co-creating Service Design principles within different product teams across Equinix
Interacts with stakeholders to determine requirements and set expectations of UX and Service design deliverables based on scope, level of efforts, timing to create prototypes, wireframes and other design solutions
Strong collaboration skills with ability to promote communication and teamwork to play a proactive role to explore, ideate, validate, and socialize solutions
Applies critical thinking to a variety of sophisticated user problems, considering user needs, business objectives
Develops a range of Service Design deliverables, including customer journey maps, blueprint maps, desk research reports, documentation using industry-standard tools
Leverages Design Thinking and Service Design methodologies to build shared understanding and buy-in on user "jobs to be done" and the downstream UX investment to support those "jobs"
Conducts user research, including ethnographic studies, service safari's, usability testing, and other qualitative and quantitative research methods, to inform design decisions
Shows high facilitation skills, develop and deliver training programs to increase awareness and adoption of service design methodologies across the organization
Co-Leads the development and implementation of service design strategies that drive innovation and improve the customer experience
Works with cross-functional teams to identify and prioritize customer needs and pain points
Defines and measure key performance indicators (KPIs) to assess the impact of service design initiatives on business outcomes
Being an ambassador of sharing the up-to-date knowledge about industry trends and best practices in service design, customer experience, and design thinking to support service design interconnections within different teams
Strong presentation skills to deliver solutions in the well-prepared speech
5+ years of professional Service Design
At minimum Bachelor's degree required / certification in Service Design
Master's degree in Service Design, HCI, Interaction Design or related field of study is highly preferred
Strong knowledge of service design principles and methodologies, including customer journey mapping, service blueprinting, and service prototyping.
Proven track record of leading successful service design initiatives that drive business growth and customer satisfaction.
5+ years of product design work for enterprise software products and services
5+ years of experience using Figma, Sketch, Miro, Mural and InVision or similar
3+ years of experience in facilitation, workshop/trainings delivery
Experience working in a global or cross-functional environment is a plus
Location
Texas, United States
Apply for Job
More jobs at Equinix
We haven't found any other jobs at Equinix.
More jobs in USA

Innovation and Design Manager
Medavie Blue Cross
California, United States
Insurance

Illinois, United States
Agency / Consultancy
4 days ago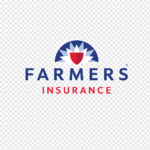 Service Design Lead
Farmers Insurance
United States
Insurance
Proud Partners


We can help you attract the best service design talent and grow your brand. Partner with us.
Don't miss important updates.
Join our email list to stay updated on new jobs, resources, events, and more to help you with your career
We'll use your email to send you updates about the report and other helpful service design topics. We hate spam just as much as you do, so we'll never share your email. Unsubscribe anytime.