Health
Senior Service Designer
Full Time

Elevance Health
Come help us redefine the future of HealthCare.  The Innovation Team at Elevance Health is leading the reinvention of healthcare by identifying, incubating, and implementing valuable solutions to deliver impact at scale and improve the health of the over 40 million members Elevance Health serves. Our team within Elevance Health Digital, is closely affiliated with Elevance Health's Enterprise Strategy Group and engages with stakeholders at every level, internally and externally, to infuse innovative ideas, behaviors, processes, and products across the organization.
As a human centered design thinker at Elevance Health Innovation, you will engage at a strategic level but will also have exposure to the broad range of the Innovation portfolio and the opportunity to make significant contributions to impactful work. You will be working alongside our Innovation Leaders to deliver thoughtful, well-executed, and effective creative materials and design thinking artifacts.
We are looking for someone who is passionate about the human centered design process to join our team. We seek someone who is empathic, curious, highly collaborative and open to exploring innovative ideas that go beyond the everyday.
Job Responsibilities :
Knowledge of human-centered design methodology and ability to co-lead project work using best practices and tools
Design and facilitate workshops with diverse stakeholders for research, co-creation and alignment
Ability to manage and execute multiple projects through various stages and be comfortable with some ambiguity and shifting priorities
Develop discussion guides and stimuli to use in research
Conduct primary and secondary research to generate insights that drive design decisions
Co-lead the development of user journey/service maps (moments that matter) with insights that drive to opportunity areas
Can clearly define problem statements and next actionable steps
Develop archetype/personas to ground teams in the work they are doing
Build strong relationships within the innovation team and across the organization
Work with team members to define project scope and work plans for delivery
Present work to team members and business stakeholders
Required Qualifications
Requires a BA/BS degree in graphic/visual design or related field of study and minimum of 3 years of experience in Adobe Creative Cloud programs (InDesign, Illustrator, Photoshop, Acrobat), Microsoft Suite (PPT, Word, Excel); applying critical thinking, creative problem-solving, design research, sense-making and pattern recognition on projects; experience with visualization and storytelling (personas, journey mapping); experience leading design, and experience verbally and visually presenting insights, ideas and concepts; or any combination of education and experience, which would provide an equivalent background
3+ years of design thinking experience. You have a breadth of knowledge of delivering work using a human-centered design process.
Preferred Qualifications:
Master's degree strongly preferred.
Comfortable with ambiguity. self-starter with a bias towards action. Can adjust to shifting priorities.
Great communication skills. You present design decisions and processes clearly and confidently, regardless of audience.
You believe in human-centered design. Growing understanding of user-centered design methods and best practices.
Bring solutions to life. Ability to visualize and prototype (in collaboration with a design team) intended solutions at various levels of fidelity to use as stimuli in research
Be Agile. Ability to thrive in a fast-paced, collaborative, agile environment, while also co-leading iterative process improvement efforts.
A collaborative approach. You're a great partner to your cross-functional teammates.
A growth-mindset. You're curious and receptive to feedback and can adapt quickly in a fast-paced environment.
A sense of humor. We spend a lot of time together—sharing gifs and laughing over lunch keeps us energized and inspired throughout the day.
Experience designing and building solutions for HealthCare is a plus.
Knowledge of dScout and Schlessinger, or other research tools is a plus
Design skills is a plus
Location
New Jersey, United States
Apply for Job
More jobs at Elevance Health
We haven't found any other jobs at Elevance Health.
More jobs in USA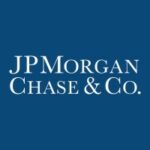 Service Design Lead
JPMorgan Chase & Co
United States
Finance
2 hours ago

Service Experience Designer
Arvest Bank
United States
Finance

Service Designer
Langley Federal Credit Union
Virginia, United States
Finance
2 days ago
Proud Partners


We can help you attract the best service design talent and grow your brand. Partner with us.
Don't miss important updates.
Join our email list to stay updated on new jobs, resources, events, and more to help you with your career
We'll use your email to send you updates about the report and other helpful service design topics. We hate spam just as much as you do, so we'll never share your email. Unsubscribe anytime.