Technology
Lead Service Designer
Full Time

DocuSign
What you'll do
As a Lead Service Designer, you will work with researchers and information architects to enable and improve the relationship millions of DocuSign users have with our brand, around the globe over time.
The service design team supports product experience and delivery first by illuminating the state of our present systems and customer relationships over time, and second, by supporting DocuSign teams in moving toward achieving a better state across the full sweep of DocuSign products.
This position is an individual contributor role reporting to Director, Service Design.
Responsibility
Explore and define end user needs with partners using service design methods and lifecycle, including strategy, research, experience mapping, ideation and concept creation, workshop design and facilitation, service blueprinting, and service prototyping
Work with partners to create foundational design deliverables that support teams building digital experiences
Support delivery teams by helping them focus on what they must to deliver great experiences
Galvanize and align teams to work together to meet end user expectations and work toward positive outcomes
Partner with non-technical teams across DocuSign to deliver on our internal and external brand promise
Job Designation
Hybrid: Employee divides their time between in-office and remote work. Access to an office location is required. (Frequency: Minimum 2 days per week; may vary by team but will be weekly in-office expectation)
What you bring
Basic 
BA/BS degree or equivalent work experience
Minimum of 12 years of designing consumer or enterprise experiences for a digital or real-world service
Minimum of 3 years mentoring or managing more junior team members
Preferred 
Portfolio of work demonstrating product research and design strategy, strong communication and storytelling skills
Ability to bring service design, a relatively new discipline, into an organization through teaching and doing
Experience and knowledge of user research, user experience and product design to the degree that you can empathize with and support planning and execution for those who do that work
Experience creating the right conversation at the right time for people who need help seeing and acting on the challenges and opportunities in front of them
Ability to identify systems and relationships within and across features and products
Ability to evolve communication, collaboration and delivery based on team needs
Creative problem solver and natural communicator who clearly articulates decisions and tells compelling stories that inspire action
Ability to draw on an inner optimism around the hard work of change and adaptation
Belief that we have a responsibility for what we put into the world and you care deeply about doing work that reflects well on your team and your company's brand
Curiousity, open-mindedness and ego-free, with a growth mindset and thrive on continuous learning
Location
Illinois, United States
Apply for Job
More jobs at DocuSign
We haven't found any other jobs at DocuSign.
More jobs in USA

Innovation and Design Manager
Medavie Blue Cross
California, United States
Insurance

Illinois, United States
Agency / Consultancy
2 days ago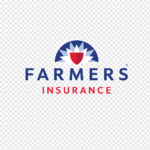 Service Design Lead
Farmers Insurance
United States
Insurance
Proud Partners


We can help you attract the best service design talent and grow your brand. Partner with us.
Don't miss important updates.
Join our email list to stay updated on new jobs, resources, events, and more to help you with your career
We'll use your email to send you updates about the report and other helpful service design topics. We hate spam just as much as you do, so we'll never share your email. Unsubscribe anytime.