Technology
Service Design Lead
Full Time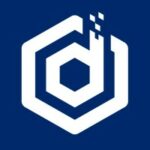 Datavant
You'll be responsible for:

As a Service Design Lead for Internal Ops you will be responsible for the designed experience that powers the internal operations of the business; not just be more productive, but to provide superior customer service. Internal Operations teams are the dedicated and hardworking backbone of our record retrieval work. There's a lot of room for improvement here, and they need your help! If you love logistical, Backstage challenges - check us out.
Users
Operations teams managing the work of manual and digital record retrieval

Some of these teams are hourly employees pulling records via EMR or paper files in a cabinet, embedded within hospitals across the US
Others are working remotely, handling queues of tasks such as ensuring information accuracy of human data entry and HIPAA approval compliance

Technical team members such as Product Success, helping our clients onboard and navigate our service/product
Primary Tasks
Working cross functionally with engineers about the internal user's perspective navigating our services and products

ie. daily differentiating between all the information an API can display on a webpage, and what a user actually needs to know in order to take action/achieve their goal

Learning about a internal user journey (interviews, observation, product testing), and then the touchpoints they have with our customer (or fellow employees) in order to get what they need done - so you can document it (as maps, diagrams, wireframes, mockups, copywriting) for the benefit of product or process design recommendations and the rest of the team's broader context
Guide conversations with product teams about testing and learning: document assumptions, isolate what's testable, push for measurable success metrics and keep us accountable with tracking via analytics
Challenging teams to validate concepts in a nimble way (ie. hacking ideas using off the shelf tools) to optimize for learning opportunities
Daily expectations
Collaborating with several internal facing product teams (product manager, front end, full stack engineers)
Recruiting, scheduling internal users for interviews or usability tests
Documenting knowledge and reasoning for decision making
Self driven time management - you'll have guidance on high level prioritization - but after that you'll be on the hook to figure out how to get it all done
Support for a growing/maturing design competency within our organization (from lunch and learns about the customer, design crits, contributing to a cross-team front end component library, etc)
Qualifications
Min years experience: 7 years
Helpful experience: Case management tools, operations, natural language processing, change management, etc; interfaces between traditional legacy systems and modern interfaces
Minimum Education: Bachelor's degree or trade school certification in User Experience Design, Behavioral Design, Human Computer Interaction, Multimedia, Anthropology, Graphic Design, etc
Good to know
We're looking for design leaders to help uplevel our product teams that will push our customer experience boundaries as a differentiator in the marketplace.
Tooling: No hard rules, here's a flavor of what we're currently using: Balsamiq, Figma, Pendo, LucidChart, Respondent, Maven, Asana, Zoom, Slack. The one consistently used/widely adopted tool across our company is G-suite.
Culture: The team you'll be joining, although remote does an excellent job of supporting at minimum monthly opportunities for in-person meetups that facilitate collaboration.
Location
United States
Apply for Job
More jobs at Datavant
We haven't found any other jobs at Datavant.
More jobs in USA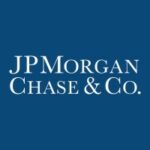 Service Design Lead
JPMorgan Chase & Co
United States
Finance
2 hours ago

Service Experience Designer
Arvest Bank
United States
Finance

Service Designer
Langley Federal Credit Union
Virginia, United States
Finance
2 days ago
Proud Partners


We can help you attract the best service design talent and grow your brand. Partner with us.
Don't miss important updates.
Join our email list to stay updated on new jobs, resources, events, and more to help you with your career
We'll use your email to send you updates about the report and other helpful service design topics. We hate spam just as much as you do, so we'll never share your email. Unsubscribe anytime.