CGS Federal (Contact Government Services)
CGS seeks a passionate, driven service designer to help create the future of federal services for our national security customer.  As a core member of our Customer Experience Team, you will collaborate with our customer and their stakeholders to:
assess the current state of the core services they provide the American public, state, local, tribal, and territorial governments, and private industry;
identify pain points in both frontstage and backstage processes and props
craft innovative approaches to improving service delivery; and
foster the support and continued use of service design and customer experience methodologies across the federal enterprise.
The right candidate should have the experience, skills, and creative insight to lead and execute all phases of service design, from discovery to prototyping.
Come be a part of a talented team of designers, storytellers, researchers, and business analysts leading our customer to "Aha!" moments in their service design/customer experience journey; moments that cement the value of design thinking in the minds of our customer and their leadership and propel federal service delivery (and public trust in the federal government) to new heights!
Job Responsibilities: 
Planning and executing service design efforts from start to finish
Leading and coordinating discovery efforts (e.g., customer and stakeholder interviews and surveys, journey mapping, etc.)
Visualizing current and future state service delivery through service blueprints
Facilitating the ideation of service improvements
Participating in rapid prototyping and pilots of design concepts together with customers
Collaborating in the development of service design success stories, case studies, and demos
Crafting scalable service design resources and templates
Facilitating service design training sessions with customers and teammates
Required Skills:
Must be a US Citizen
Must be able to obtain a Public Trust
Bachelor's Degree or equivalent experience in Service Design, Customer Experience Design, User Experience Design, Human Centered Design, or other related field
7+ years of combined professional service design, CX, and/or UX experience
Demonstrated ability to deliver across all phases of service design
Experience evaluating existing services to identify issues and develop service enhancement recommendations/hypotheses
Proficiency crafting key service design deliverables (e.g., research outputs, detailed customer journeys, service blueprint, stakeholder maps, storyboards, interaction models, wireframes & prototypes for complex systems, testing plans, etc.)
Experience collaborating with UX/ UI designers and technical teams for high-fidelity prototyping, piloting, and implementation efforts
Excellent communication and customer service skills
Experience establishing and maintaining rapid customer feedback loops to inform design at critical stages
Results-oriented problem solver with high standards for quality, accuracy, attention to detail, and overall excellence
Experience managing multiple projects simultaneously
Self-starter, motivated, confident and has ability to work independently as well as in a team environment
Desired Skills:
Strong presentation skills, the ability to act as an ambassador for the importance of design within our customer space
Proficiency using Adobe Creative Cloud design applications
Experience using Agile methodology to manage projects
Demonstrated ability to work cross-functionally within an organization
Experience with remote research and survey software
Location
Washington, D.C., United States
Apply for Job
More jobs at CGS Federal (Contact Government Services)

Service Designer
CGS Federal (Contact Government Services)
Washington, DC
4 months ago

Service Designer
CGS Federal (Contact Government Services)
Washington, DC
Government
5 months ago

Service Designer
CGS Federal (Contact Government Services)
Washington, DC
Government
6 months ago
More jobs in USA

Innovation and Design Manager
Medavie Blue Cross
California, United States
Insurance

Illinois, United States
Agency / Consultancy
4 days ago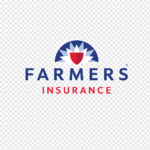 Service Design Lead
Farmers Insurance
United States
Insurance
Proud Partners


We can help you attract the best service design talent and grow your brand. Partner with us.
Don't miss important updates.
Join our email list to stay updated on new jobs, resources, events, and more to help you with your career
We'll use your email to send you updates about the report and other helpful service design topics. We hate spam just as much as you do, so we'll never share your email. Unsubscribe anytime.