Boeing
Job Description
At Boeing, we innovate and collaborate to make the world a better place. From the seabed to outer space, you can contribute to work that matters with a company where diversity, equity and inclusion are shared values. We're committed to fostering an environment for every teammate that's welcoming, respectful and inclusive, with great opportunity for professional growth. Find your future with us.
At Boeing, we are all innovators on a mission to connect, protect, explore and inspire. From the seabed to outer space, you'll learn and grow, contributing to work that shapes the world. Find your future with us.
Customer Experience (CX) team is currently looking for a Service Designer to join their team in Englewood, CO. This position will focus on supporting the Boeing Digital Aviation Solutions global business.
The Service Designer will partner closely with the Customer Success team to drive needed service improvements by applying Design Thinking.  In this role, the Service Designer will conduct research to identify internal needs and customer needs. The research data will be synthesized into customer journey maps and service blueprints to prioritize pain points, opportunities. Finally, the Service Designer will design, implement, and measure service improvements to insure they accomplish the intended internal and customer goals.
This role will report to the global head of customer experience and design, and be part of a global team of experience and design professionals.
Position Responsibilities:
Research of current state work processes and synthesize the information into process map, journey maps, and service blueprints
Facilitate the prioritization of service pain points and opportunities, and manage the information in a service backlog
Design service improvements and test the changes by applying user testing techniques
Measure the service delivery utilizing established customer metrics such as Net Promoter Score (NPS), Customer Satisfaction (CSAT), and Customer Effort Score (CES)
Contribute to a Customer Success metrics' dashboard
Support Design Thinking initiatives such as workshops, ideation sessions, etc.
Design prototypes for digital interfaces to test and validate end-user needs
Travel globally to internal offices and customer locations to conduct onsite research, and testing
Employer will not sponsor applicants for employment visa status.
Basic Qualifications (Required Skills/Experience):          
3+ years of experience in a combination of Service Design and User Experience Design
1+ years of experience defining and implementing metrics
Bachelor's degree
Preferred Qualifications (Desired Skills/Experience):
Familiar with design tools (Figma, Sketch, InVision, Figjam)
Familiar with metrics tools (Adobe Analytics, Qualtrics)
Design Thinking and/or Systems Thinking
Working at B2B digital products and services provider
Working with global teams
Typical Education & Experience:
Education/experience typically acquired through advanced education (e.g., Bachelor) and typically 6 or more years' related work experience or an equivalent combination of education and experience (e.g., Master+4 years' related work experience, 10 years' related work experience, etc.).
Location
Colorado, United States
Apply for Job
More jobs at Boeing
We haven't found any other jobs at Boeing.
More jobs in USA

Innovation and Design Manager
Medavie Blue Cross
California, United States
Insurance

Illinois, United States
Agency / Consultancy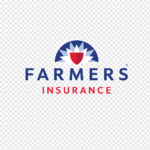 Service Design Lead
Farmers Insurance
United States
Insurance
Proud Partners


We can help you attract the best service design talent and grow your brand. Partner with us.
Don't miss important updates.
Join our email list to stay updated on new jobs, resources, events, and more to help you with your career
We'll use your email to send you updates about the report and other helpful service design topics. We hate spam just as much as you do, so we'll never share your email. Unsubscribe anytime.