Technology
Senior Experience Designer
Full Time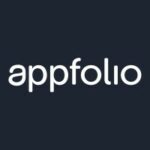 AppFolio
Hi, We're AppFolio.
We're innovators, changemakers, and collaborators. We're more than just a software company — we're a cloud-based powerhouse that creates products to make our customers' lives easier. We're revolutionizing the way people do business, and we want your ideas, your enthusiasm, and your passion to help us keep on innovating.
We love where we work, and you can, too.
What You'll Do 
Build and drive Experience Design capabilities, programs, enabling strategic initiatives delivering differentiated customer experience across business while reducing rate of effort for our customers & employees.
Journey Mapping & Orchestration
Provide service design activities, including planning, executing, and logistical support for journey mapping work, including workshops, synthesizing the output, and creating and presenting customized decks.
Create and manage a process for journey map maintenance as experiences are updated or changed (technology TBD)
Support & drive experiments to improve first-year and overall customer experience by documenting the approach, supporting execution, and reporting on outcomes
Together with our product team, provide experience design support to address top product and CX opportunities resulting in an increase in product adoption metrics by end of the year 2023
Conduct research & report findings on journey orchestration frameworks
Identify and make a recommendation along with an implementation plan on the best approach for AppFolio
Outline the steps toward implementing the framework in terms of timelines, resources, and inputs required to execute
Help Experience
Support development of Help Experience mock-ups and gathering customer feedback/user testing
Research customer feedback using existing data sources (e.g., XM Discover/Clarabridge, existing UX research) and desk research to support initiatives
Execute Help Journey recommendations across Help Center, In-App Help, and/or Chatbot resulting in a reduction in forecasted customer support cases & rate of effort for customers
Map-out flows for highest case volume reasons, including a blueprint of the top 5 content articles (I,e. who the user is, when they use content, why, and what they do after that)
Identify opportunities within Help Experience where experience design will be important to driving adoption
General Service Design
Increase the connection of employees to customers by establishing a new program to build customer empathy and bring the customer voice to the work our teams do every day.
Build a Service Design Roadmap that outlines the highest priority items to accomplish each quarter in 2023
Build structure/framework for service design playbook to include a CX design process for AppFolio, supporting content, and target audience
Develop a plan including activities, stakeholders, and impact for 2023 service design evangelism including when, where, and how
Support ad-hoc organizational needs for service design across Client Services and Product teams
What We're Looking For 
Strategic Thinking.  Ability to apply a deep understanding of our customers, their needs, and our end-to-end experience to design intuitive interactions and experiences.
Tireless Advocate for the Customer.  A champion for our customers who will elevate the customer voice to every team, priority, and decision.
Business Acumen.  Ability to connect the dots and communicate how customer experience efforts can impact business priorities and commit to delivering explicit business outcomes.
Analytical Skills.  Able to synthesize quantitative and qualitative data across varied customer listening posts to draw impactful insights that inform strategy and prioritization.
Communication.  Exceptional storyteller with the ability to weave together data, insights, and the voice of the customer to inspire teams to action.
Influence and Partnership.  Exceptional relationship builder with the ability to effectively navigate across the organization and at all levels to drive alignment and action.
Must-Haves
5+ years of experience working in Customer Experience, User Experience, or Product Design with experience in end-to-end customer experiences, software development, and journey mapping.
Passion for championing the voice of the customer and creative thinking to develop innovative solutions to customer problems.
Data-driven and analytical mindset to identify key moments of truth affecting customer perceptions and the most impactful opportunities and to create clear and compelling business cases for prioritization.
Deep experience partnering with product and service teams to drive customer-centered design for products and experiences based on data and customer insights.
Ability to influence & lead cross-functional teams with an emphasis on being a relationship builder at all levels of the organization.
Exceptional visualization skills for mapping and depicting customer touchpoints as well as presentation, verbal, and written communication skills to inspire action.
Experience working in a fast-paced, data-driven B2B SaaS environment is preferred.
Bachelor's degree, Master's Degree preferred.
Location
California, United States
Apply for Job
More jobs at AppFolio Senior Service Designer
AppFolio
Grand Junction, CO
Technology
3 years ago
More jobs in USA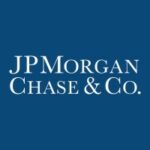 Service Design Lead
JPMorgan Chase & Co
United States
Finance
4 hours ago

Service Experience Designer
Arvest Bank
United States
Finance

Service Designer
Langley Federal Credit Union
Virginia, United States
Finance
2 days ago
Proud Partners


We can help you attract the best service design talent and grow your brand. Partner with us.
Don't miss important updates.
Join our email list to stay updated on new jobs, resources, events, and more to help you with your career
We'll use your email to send you updates about the report and other helpful service design topics. We hate spam just as much as you do, so we'll never share your email. Unsubscribe anytime.