Akkodis
Job Requirement:
Four-year degree in a technical field from an accredited college.
Ability to multi-task, prioritize, and manage time effectively.
Willingness to participate in on-the-job training.
Encompass the three virtues of the Ideal Team Player (Humble, Hungry & People Smart).
Job Summary:
To promote maximum service to the members by:
Ensuring that all overhead and underground lines are designed in accordance with applicable client's and industry codes, regulations and specifications.
Striving for maximum, efficient, and constant growth in engineering techniques and procedures.
Promoting good public and member relations by rendering prompt and efficient service that will further the objectives of client.
Entry level position.
Reclassification to level II requires at least one (1) year in the Service Designer position, satisfactory job performance and successful completion of all required training.
If you are interested in this Service Designer 1 job, please send me your updated resume. For other opportunities available at Akkodis go to www.akkodis.com. If you have questions about the position, please contact Reena Dhoundiyal at reena.dhoundiyal@akkodisgroup.com.
Equal Opportunity Employer/Veterans/Disabled
Location
Tennessee, United States
Apply for Job
More jobs at Akkodis
We haven't found any other jobs at Akkodis.
More jobs in USA

Innovation and Design Manager
Medavie Blue Cross
California, United States
Insurance

Illinois, United States
Agency / Consultancy
4 days ago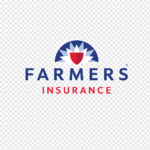 Service Design Lead
Farmers Insurance
United States
Insurance
Proud Partners


We can help you attract the best service design talent and grow your brand. Partner with us.
Don't miss important updates.
Join our email list to stay updated on new jobs, resources, events, and more to help you with your career
We'll use your email to send you updates about the report and other helpful service design topics. We hate spam just as much as you do, so we'll never share your email. Unsubscribe anytime.