Government
Senior Service Designer
Archived
Full Time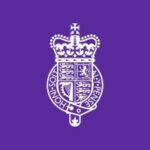 UK Home Office
Job summary
As a skilled Senior Service Designer, you'll be motivated to support and protect our communities by delivering better services to people living in the UK and beyond.
Our projects support major life events such as getting married or visiting another country. Or more complex issues like exploring how the police can better protect vulnerable members of our community, or how refugees can be better supported to rebuild their lives.
You'll be passionate about delivering simple, accessible, and satisfying services, taking a leading role on projects to shape the approach and guide delivery. You are able to work at pace as part of a multi-disciplinary team and are comfortable working across several smaller services or on one larger programme of work. You'll be skilled at designing for both the front stage and behind the scenes and use data to inform your design decisions and measure service outcomes.
This role is within the Enablers Team where you'll be supporting agile and user-centred design projects. You'll work to ensure that users are embedded at the heart of all our services and transform how the organisation works.
Enablers vision is to provide outstanding products and services for internal users across the Home Office.  We provide large, complex and business critical services to over 40,000 staff members.  We also support smaller, specialist teams to deliver on legislative requirements.  The work is fast paced and varied. You'll be joining a team of over forty user centred design professionals.
You'll also look after junior staff through line management, mentoring, or training, as well as participating in recruitment activities.
Job description
Responsibilities
Your main day to day responsibilities will be:
Lead service design work on projects and ensure that delivery teams are taking a user-centred, evidence-based approach
Create compelling service solutions by identifying opportunities to improve the performance or management of existing services, and drawing on findings from user research, data patterns, policy and operational intent and technical architecture.
Engage with senior stakeholders, presenting project findings and related recommendations to senior decision makers across government.
Rapidly create sketches, diagrams and lo-fi prototypes to share and test ideas
Coach and co-ordinate multidisciplinary teams to help them successfully design good services
Raise awareness of what good service design looks like by sharing valuable case studies, methods, tools, artefacts and standards across the Home Office and to the wider community​
You will also be expected to carry out the following day to day activities:
present project findings and related recommendations to senior decision makers across government
identify and raise any blockers to design activities to the leadership team
Person specification
Essential Skills
You'll have a demonstrable passion for user-centred design, with the following skills or strong experience in:
analysing complex systems and services, to identify opportunities for cost reduction and improvement
designing and implementing services across people, process, and technology, front stage and back stage to ensure that user needs and target outcomes are being met
structuring and managing the design process, framing problems and identifying measurable target outcomes to minimise ambiguity and align effort
effectively communicating complex information and ideas through diagrams, visualisations and written narratives
engaging with stakeholders at all levels, advocating for user centred ways of working and managing expectations as needed
considering the needs of diverse audiences to design accessible and inclusive services
Our skills align with the cross gov DDaT Capability Framework ​​
Digital, Data and Technology Profession Capability Framework - GOV.UK (www.gov.uk)​
Desirable skills 
Ideally you will also have the following skills or some experience in:
working in an agile development environment, creating new digital services as part of a multidisciplinary team
working autonomously, while managing multiple deadlines and responding to changing priorities
engaging colleagues who are less familiar with user-centred design
familiarity with the Government Service Standard
line managing, coaching and mentoring to develop skills of team members
Technical skills
We'll assess you against these technical skills during the selection process:
analysis of complex systems and services
designing to meet user needs
measuring outcomes
communicating complex ideas creatively and effectively
designing for accessibility and inclusion
Location
Manchester, United Kingdom
Apply for Job
More jobs at UK Home Office
Senior Service Designer
UK Home Office
Kilsby, England
Government
Lead Service Designer
UK Home Office
, England
Government
2 years ago
Lead Service Designer
UK Home Office
, England
Government
2 years ago
More jobs in UK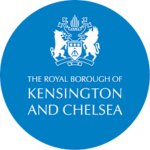 Service Designer
Royal Borough of Kensington and Chelsea
London, United Kingdom
Government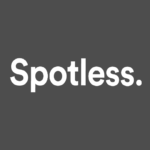 Lead Service Designer
Spotless
London, United Kingdom
Agency / Consultancy

London, United Kingdom
Agency / Consultancy
3 days ago
Proud Partners


We can help you attract the best service design talent and grow your brand. Partner with us.
Don't miss important updates.
Join our email list to stay updated on new jobs, resources, events, and more to help you with your career
We'll use your email to send you updates about the report and other helpful service design topics. We hate spam just as much as you do, so we'll never share your email. Unsubscribe anytime.