Government
Lead Service Designer
Archived
Full Time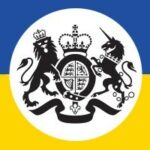 Ministry of Justice UK
The Role
We're recruiting for a Lead Service Designer here at J ustice Digital, to be part of our warm and collaborative team, within HMPPS. This is a 1 year Fixed term appointment covering maternity leave.
These are exciting times at Justice Digital. We have a clear vision — to develop a digitally-enabled justice system that's better and simpler for everyone. We're looking for talented people who are passionate about this mission and ready for the challenge.
We have a thriving design community of 70+ designers who all work in multidisciplinary teams, alongside user researchers, business analysts, product owners, delivery managers and developers, to deliver world-class, user-centred services.
As well as doing great work, we're creating a place that's great to work in. We offer brilliant training opportunities, excellent kit and support from expert colleagues. On top of that, you'll find flexible working, an inclusive culture and a place where your opinion is valued.
To help picture your life at MoJ Justice Digital please take a look at our blog and our
 Digital and Technology strategy 2025
The role
In Justice Digital, our teams are developing simpler, clearer and faster services for prisoners, people on probation and those that supervise them. We're building these to help people break the cycle of crime. Reoffending rates are very high in the UK and we're working hard to help people avoid reoffending. In building these services we are contributing to keeping members of the public safe from criminal behaviour. We also strive to enable front line and headquarters staff do their jobs more efficiently and effectively by reducing the burden of administration and by providing the data they need for good decision making.
A lead designer is an expert practitioner who influences and mentors others. You will be expected to work with service owners and the Head of Digital to influence design direction and support designers across teams to do their best work.
Working closely with the other MoJ Design Leads, you'll also be a part of advancing our approach across the department, helping to grow our design culture, and standardising and systemising the way we work to allow the design function to scale.
Key Responsibilities:
As a Lead designer, you will:
People & community
Lead the recruitment of a talented and diverse team of designers that meet the growing needs of Justice Digital
Support the professional development of designers through coaching, line management & career progression
Lead Communities of Practice that inspire designers to learn, share best practice and collaborate on strategic problems.
Design standards & operations
Work with the Head of Design to set an ambitious vision for Design at MoJ, pushing the boundaries of what design can do to transform government
Work with other Design Leads to define, develop and embed design standards that ensure all our design work is consistently inclusive, accessible and easy to use.
Support our Design Operations specialist to standardise and systemietise our tools and processes as we scale
MoJ Digital Strategy
As a member of the Design Leadership Team, work closely with service owners, other profession leads, and the Heads of Digital to set and communicate strategy, and ensure the teams are supported and equipped to deliver against that strategy
Collaborate closely with other profession leads (e.g. user research, product, software development) to champion digital transformation and continuously improve capability across the department
Cross-government collaboration
Be an active leader in the cross-government design community, sharing our work, learnings and developing best practice
Location
Lincoln, United Kingdom
Apply for Job
More jobs at Ministry of Justice UK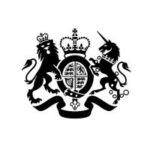 Lead Service Designer
Ministry of Justice UK
, England
Government
4 months ago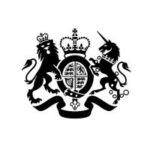 Senior Service Designer
Ministry of Justice UK
Branston, England
Government
8 months ago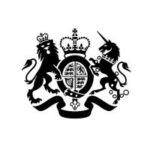 Service Designer
Ministry of Justice UK
, England
, England
Government
1 year ago
More jobs in UK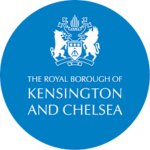 Service Designer
Royal Borough of Kensington and Chelsea
London, United Kingdom
Government
4 days ago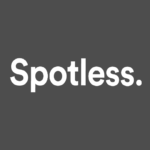 Lead Service Designer
Spotless
London, United Kingdom
Agency / Consultancy

London, United Kingdom
Agency / Consultancy
5 days ago
Proud Partners


We can help you attract the best service design talent and grow your brand. Partner with us.
Don't miss important updates.
Join our email list to stay updated on new jobs, resources, events, and more to help you with your career
We'll use your email to send you updates about the report and other helpful service design topics. We hate spam just as much as you do, so we'll never share your email. Unsubscribe anytime.