Agency / Consultancy
Lead Service Designer
Archived
Full Time

Zone
As a Lead Service Designer at Zone, you will play a strategic role across all stages of the process and delivery of our service design work. From championing service user needs and bridging them to government policy or regulatory frameworks, to understand and map the service context (e.g. stakeholders, partners, suppliers, ecosystems, physical infrastructure, etc.), formulate outcome-oriented hypotheses and concepts, and articulate service value propositions in multi-channel experiences across multiple touchpoints.
Lead Service Designers play a pivotal role in ensuring that the services brought to fruition are crafted to the highest standard, drive value, and meet and balance the needs of the people who use them and the businesses that deliver them. This role helps articulate any organisational change that is required to support the delivery of the service effectively in the context of organisational capabilities (existing and new) and strategy. As a result, Lead Service Designers will be also involved in crafting any relevant capability that will help employees deliver the service (e.g. support and communication channels and touchpoints).
Role:
Create intuitive and inclusive services that solve real whole problems for users and manage any unknowns, chaos and complexity that can arise at any point in the service design lifecycle
Initiate and lead collaboratively with you teams to expose and map the service context and then unpack problem spaces, identify critical factors, identify insights and prioritise value-driving opportunities to deliver business and customer value while mitigating any foreseeable impact on other stakeholders.
Understand complex regulatory frameworks and the client's organisational dynamics and translate or extend the service proposition across digital and non-digital channels.
Play a leading role in client workshops to drive alignment, clarity and shared understanding.
Take a lead to develop ideas & validation of hypotheses and concepts through ideation, research and testing activities.
Provide the necessary critique to map journeys, flows, interactions and dependencies above and below the service's line of visibility.
Requirements:
A portfolio presenting a few case studies covering the whole service design lifecycle (from discovery to Beta and beyond) with actual artefacts that can be presented in depth during the interview.
Working for highly regulated public and commercial sectors.
Experience in leading the design within multi-disciplinary agile service teams (incl. content and interaction designers, business analysts, researchers, developers and subject matter experts)
Clear evidence of how you solved whole real for user needs through an evidenced based design.
Proven and practical experience in leading, or playing a senior role in the definition or delivery of user-centred services.
Proven and practical experience in formulating and developing service value propositions, leverage existing or new capabilities to fulfil those propositions, or mitigate constraints with researchers, business analysts, solution architects, service owners, delivery leads and other designers.
Familiarity designing experiences and services in line with the UK Government's Service Standard is preferred
Experience facilitating co-design and participatory design approaches is also highly desired
Location
London, United Kingdom
Industry
Agency / Consultancy
Apply for Job
More jobs at Zone

Senior Service Designer
Zone
London, United Kingdom
Agency / Consultancy
4 months ago

Senior Service Designer
Zone
London, United Kingdom
Agency / Consultancy
10 months ago

Lead Service Designer
Zone
London, United Kingdom
Agency / Consultancy
10 months ago
More jobs in London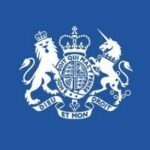 Senior Service Designer
Department for Education
London, United Kingdom
Government

Lead Service Designer
Financial Conduct Authority
Edinburgh, United Kingdom
Finance

London, United Kingdom
Professional Training and Coaching
2 weeks ago
Proud Partners


We can help you attract the best service design talent and grow your brand. Partner with us.
Don't miss important updates.
Join our email list to stay updated on new jobs, resources, events, and more to help you with your career
We'll use your email to send you updates about the report and other helpful service design topics. We hate spam just as much as you do, so we'll never share your email. Unsubscribe anytime.