Vanquis Bank
Vanquis Banking Group is a unified group made up of two brands: Vanquis (cards and loans) and Moneybarn (vehicle finance). While they offer different products and services, they share the common purpose and customer-centric values at the heart of our group. We understand our customers are real people with varied life experiences, so everything we do from our products to our customer experience is designed with this in mind.
You and Your Team:
We are seeking a talented Service Designer to design new and improved services that meet the needs of our customers and drive business success. In this role you will work closely with cross-functional teams to identify opportunities, map customer journeys, and develop strategies that enhance the customer experience.
In your day-to-day role, as a Service Designer you will:
Work with technical and business stakeholders and cross functional teams to define project goals, timelines, and deliverables and strategies.
Working in partnership with insight and research colleagues to deeply understand our customers: perform research with our customers directly to inform service design decisions and improvement opportunities.
Design user-centred end-to-end journeys, build prototypes for services and test effectiveness with customers while meeting business objectives.
Inclusive design and accessibility is key to your design process.
Build prototypes in html code where necessary to validate design concepts.
Establish design patterns and iterate on them.
Be able to absorb large amounts of conflicting information and use it to produce simple designs.
Explain the difference between user needs and the desires of the user.
Continuously monitor and evaluate service design performance and recommend improvements based on customer feedback and industry trends.
What you will bring to the team:
Experience of empathic and user-centred design practices.
Service design principles and methodologies.
User research.
Customer experience design and customer journey mapping.
Service blueprints.
Prototyping.
Knowledge of inclusive design principles and designing for accessibility.
Location
London, United Kingdom
Apply for Job
More jobs at Vanquis Bank

Service Designer
Vanquis Bank
London, United Kingdom
Finance
2 months ago
More jobs in London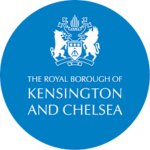 Service Designer
Royal Borough of Kensington and Chelsea
London, United Kingdom
Government
4 days ago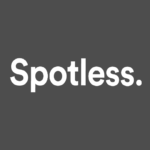 Lead Service Designer
Spotless
London, United Kingdom
Agency / Consultancy

London, United Kingdom
Agency / Consultancy
5 days ago
Proud Partners


We can help you attract the best service design talent and grow your brand. Partner with us.
Don't miss important updates.
Join our email list to stay updated on new jobs, resources, events, and more to help you with your career
We'll use your email to send you updates about the report and other helpful service design topics. We hate spam just as much as you do, so we'll never share your email. Unsubscribe anytime.