Technology
Senior Service Designer
Full Time

TCS Interactive
The Role
We're keen to speak to people who have a passion for creating brilliant customer experiences and who are well versed in taking a human-centred approach. We put users at the heart of everything we do from conducting thorough research to validating and iterating until we create the optimal experience for users.
You should be passionate about your work, naturally curious and driven towards continuous learning and self-improvement. So, if you are looking to join an ambitious team which is growing fast, we'd love to speak to you. As a Service Designer you need to be able to understand often complex organizational structures that underpin the experiences that a business provides to its customers. With the support of a wider team, you should be able to combine data from different areas of the business to visualize the business's internal resources and customer touch points across key journey's while identifying opportunities for improvement within the current employee and ultimately customer experience.
After understanding the current service experience, you will need to be able to collaboratively reorganize and / or design new internal resources & processes to facilitate an improved employee and customer experience within key journeys. To do this, you need to have experience and a solid understanding of user centered design methods such as qualitative research techniques, facilitating co-creation workshops, Design Thinking, prototyping, As-Is / To-Be Journey mapping, blueprinting and eco system mapping.
Responsibilities
Plan and lead workshops with teams and stakeholders.
Influence working practices and behaviours in teams to support a user-centred design approach.
Work strategically on end-to-end services to deliver improved service outcomes.
Work with researchers and analysts to understand users. Interpret evidence about users to propose services that meet their needs
Identify how the organisation needs to change to deliver more effective services
Communicate complex information and processes across organisational boundaries to build a shared understanding
Collaboratively develop ideas facilitating sketching, prototyping and iterative design.
Confidently put forward the case for design and prioritisation to senior stakeholders.
Key Skills & Experience Required
Skills in gathering user insights from Quant and Qual research
Service Blueprinting
Ecosystem mapping
Opportunity mapping
Service prototyping
Design thinking methods
Workshop facilitation
Storyboarding
Excellent written, oral, and electronic communication skills
6+ years' experience of Research and / or Service Design across varied customers and business problems
Experience designing with enterprise level customers and those in the financial services sector.
Experience of engaging with senior stakeholders and colleagues from other disciplines in a variety of ways, as well as the ability to work autonomously away from the team
Location
London, United Kingdom
Apply for Job
More jobs at TCS Interactive
We haven't found any other jobs at TCS Interactive.
More jobs in London

Lead Service Designer
NatWest Group
London, United Kingdom
Finance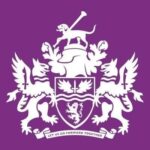 Service Designer
London Borough of Hounslow
Hounslow, United Kingdom
Government
5 days ago

Service Designer - Senior Consultant
Farsight Consulting Ltd
London, United Kingdom
Agency / Consultancy
Proud Partners


We can help you attract the best service design talent and grow your brand. Partner with us.
Don't miss important updates.
Join our email list to stay updated on new jobs, resources, events, and more to help you with your career
We'll use your email to send you updates about the report and other helpful service design topics. We hate spam just as much as you do, so we'll never share your email. Unsubscribe anytime.