Agency / Consultancy
Lead Service Designer
Archived
Full Time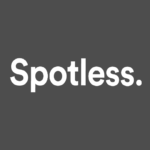 Spotless
We're looking for an experienced lead service designer to join our growing team at Spotless. You will be working across our range of clients championing the human-centred approach to projects and processes.
You will have a minimum of 6 years experience working in Service Design, ideally within an agency environment, with extensive experience of the whole process from initial research through to strategy, design workshops, and design deliverables.
Day-to-day you will have a leading role in understanding client challenges, interpreting briefs, exploring trends and opportunities, recommending methods, and engaging with users and stakeholders to derive insight and drive creative solutions.
You will be confident in questioning briefs and suggesting innovative methodologies to suit project objectives, with the confidence to report back to stakeholders at all levels of seniority. You will be responsible for creating proposals and leading bids.
You will have a keen interest in research, and be able to support qualitative research including ethnographic studies, one-to-one interviews and service safaris.
Key responsibilities
Lead service design and design thinking projects involving innovation and problem solving, to generate concepts and proposals for new propositions, or to evolve and improve existing services
Planning and facilitating workshops and design sprints, with clients or customers, including ideation and co-creation, priority ranking, value proposition, service definition and customer experience mapping
Leading or supporting on client debriefs, to playback insights and findings, making it easy for clients to connect the dots with clear communication and actionable recommendations
Highly proficient at creating artefacts and deliverables, which will include research reports, user stories, sketches, wireframes, sitemaps, journey maps, service blueprints and prototypes.
Most, if not all of your projects, will be driven by insight. You will be involved in insight reporting, as well as user experience testing. Therefore, you should have strong research skills, with the ability to work on shorter tactical work, as well as more strategic design projects.
Working directly with stakeholders, involving them openly in your processes, helping them distill project goals and objectives into project requirements, and championing the needs of customers throughout the project.
Continually evaluate and improve Spotless methods and processes to ensure we are always offering the best solution to clients and their customers
Contribute to internal projects, writing articles and blog posts on relevant service design topics and within sectors of interest
Attend at least 1 service design event every half-year to keep up to date with the latest trends and methodologies
Coaching junior consultants and teams, with respect to Service Design and, potentially, Design Research.
Inspiring co-workers and sharing knowledge and skills with the team, recognising potential in the latest technology and other trends.
Highly motivated and self-managing, with good time management skills and the ability to deliver according to budget and deadlines.
Your skills/experience
6 years+ working in a Service Design role, supporting the design of digital services, and applying strategic thinking to the process
A good commercial understanding, with experience working within an agency or consultancy environment being highly desirable
Be able to demonstrate deep applied knowledge and experience with a range of service design methods and tools, e.g. experience mapping, service blueprints and ecosystems, concept prioritisation and roadmaps, persona development, scenario storytelling
An understanding/experience of various research methodologies including contextual interviews, stakeholder interviews and user feedback sessions (remote or lab based)
Extensive experience researching and designing digital services and applying strategic thinking to the process
Experience in planning, and conducting ideation sessions and workshops leveraging design thinking methods.
Strong stakeholder management skills, with experience championing human-centred design, design thinking, and innovation.
Working with multidisciplinary teams to produce exceptional digital experiences, whilst balancing the needs of users and clients throughout.
Bringing designs to life through prototypes (with a range of tools).
Good use of tools and platforms such as Miro, Figma, Sketch, Invision and Adobe Creative Suite. Graphics/illustration capability is also desirable.
At least a Bachelor's degree in Service design, Product design, Psychology, Human Computer Interaction, or other relevant fields, or relevant professional experience.
Benefits:
As well as providing a supportive, close-knit working environment, and the opportunity to grow and develop, we offer a fantastic array of benefits alongside your salary:
Hybrid/Remote Working - we have team members all across the UK, and support hybrid or fully remote working - as long as you can travel comfortably to London to collaborate on projects when required. We also provide you with the tech you need to do your job remotely!
Company Pension Scheme - we offer a pension scheme with options for investing in Sustainable and Ethical (including Shariah) funds.
Utility Bill Support - We provide monthly support towards the cost of utilities.
Private Medical Insurance - our team's health is important to us! Employees can benefit from Private Medical Insurance via Aviva.
Gym Membership - benefit from a gym membership with Virgin Active Gyms - or an equivalent monetary benefit for employees with no local VA gym.
WellBeing Budget - each month our Culture Club decides on a wellbeing theme, and employees are given a budget to treat themselves!
Employee Assistance Programme - All employees receive access to a confidential EAP service, 24/7 365 days per year.
Training, Development & Books - focusing on your professional development is key at Spotless, so we offer a generous annual budget to spend on training courses, conferences, events and books.
Peension
Tech Scheme - Salary sacrifice scheme to save money on tax when buying tech appliances
Cycle to work Scheme - Salary sacrifice scheme to save money on tax when buying a bike
Referral Scheme - Bonus when you refer a colleague or a freelancer
Summer Hours - Between July and August we finish an hour early on Fridays to enjoy the sun
Compnay sick pay - Employees get generous company sick pay
Birthday off - you can take a day off for your birthday or if it falls on a weekend the closest Friday or Monday.
Duvet days - 2 days per year for the employee to take off, no questions asked
Annual Leave - full-time employees benefit from 25 days annual leave, plus bank holidays - and part-time employees get a pro rata equivalent!
Location
London, United Kingdom
Industry
Agency / Consultancy
Apply for Job
More jobs at Spotless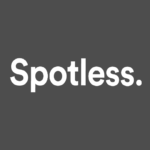 Senior Service Designer
Spotless
London, United Kingdom
Agency / Consultancy
1 month ago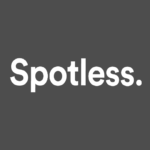 London, United Kingdom
Agency / Consultancy
3 months ago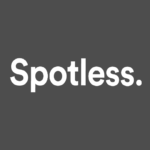 Senior Service Designer
Spotless
London, United Kingdom
Agency / Consultancy
4 months ago
More jobs in London

Service Designer
Axiom Software Solutions Limited
London, United Kingdom
Agency / Consultancy
1 day ago

Service Designer
Infoplus Technologies UK Limited
London, United Kingdom
Agency / Consultancy

Service Designer
Royal Borough of Kensington & Chelsea
London, United Kingdom
Government
5 days ago
Proud Partners


We can help you attract the best service design talent and grow your brand. Partner with us.
Don't miss important updates.
Join our email list to stay updated on new jobs, resources, events, and more to help you with your career
We'll use your email to send you updates about the report and other helpful service design topics. We hate spam just as much as you do, so we'll never share your email. Unsubscribe anytime.