Non Profit
Service Designer
Contract

Refugee Action
About Refugee Action
Refugee Action exists to work with refugees and people seeking asylum who've survived some of the world's worst regimes. We are a national charity with more than 40 years' experience of empowering people who've survived some of the world's worst regimes to secure the protection and support that they need to live with dignity and respect and build a new life in the UK. We do this by providing expert advice and casework, building the capacity of partner organisations and campaigning on the policies that affect them.
We're looking for a Service Designer to join the Experts by Experience and Partnerships directorate to:
1. Collaborate with team members to lead human-centred and community-centred pieces of work with organisations across the asylum and refugee sector.
2. Develop the existing digital products which run across the directorate and support the development of programmes with the GPP and EBE teams.
3. Innovate with the team to understand the changing needs of organisations and their communities to design ways of increasing collective impact.
To succeed in the role you will need to demonstrate:
1. Understanding of the needs, hopes and experiences of asylum seekers and refugees in the UK with an understanding of how the UK's hostile and racialised border regime impacts those affected by it
2. Commitment to Shifting Power and anti-racist practices
3. Knowledge and experience of co-production, human-centred and community-centered methodologies
4. Significant experience working in service design, applying user research, user-journey mapping, prototyping and co-design
5. Excellent project management skills and ability to plan and manage own workload
6. Excellent training/coaching and facilitation skills.
7. Experience, skills, or ability to provide line management support with a desire to develop these skills
8. Understanding of how to develop excellent collaborative relationships with those who are operating in a fast-paced, high-pressure environment working with vulnerable and/ or traumatised individuals
9. Excellent communication skills including the ability to create accurate verbal and written content, presentations and reports in English
10. Open and reflective attitude to own work and experience
Location
London, United Kingdom
Apply for Job
More jobs at Refugee Action

Service Designer
Refugee Action
, England
, England
Non Profit
1 year ago
More jobs in London

Lead Service Designer
NatWest Group
London, United Kingdom
Finance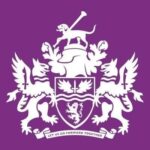 Service Designer
London Borough of Hounslow
Hounslow, United Kingdom
Government
5 days ago

Service Designer - Senior Consultant
Farsight Consulting Ltd
London, United Kingdom
Agency / Consultancy
Proud Partners


We can help you attract the best service design talent and grow your brand. Partner with us.
Don't miss important updates.
Join our email list to stay updated on new jobs, resources, events, and more to help you with your career
We'll use your email to send you updates about the report and other helpful service design topics. We hate spam just as much as you do, so we'll never share your email. Unsubscribe anytime.