Netcompany
As a Service Designer at Netcompany you will deliver high profile digital products and services for some of the UK's largest companies and Public Sector organisations.
You will work with market leading technologies and span user, technical and business operations to build solutions that meet user needs, deliver business impact and benefit society.
As part of the growing Netcompany Service Design and User Centred Design practice you are joining at an exciting time and will play an active role in developing Netcompany's Centres of Excellence and service offerings, support business development and client engagement.
Key Activities:

Build strong stakeholder relationships with clients and act as a key point of contact in delivery teams
Understand user and business needs and requirements and the wider operational and organisation context
Analyse user needs and business objectives in highly complex service areas
Create design concepts, user experience designs and service blueprints that reimagine how services are delivered end-to-end
Help to define vision and outcomes for products, services and programmes
Lead on design workshops and design sprints with the team, senior stakeholders and users
Rapidly design and test digital prototypes with users
Qualifications

You are an experienced service designer with the ability to lead and coach team members to deliver outstanding digital services
You work in agile, multi-disciplinary delivery teams and have experience delivering new services as part of large and complex transformation projects
You are adept at building strong client relationships and working collaboratively across teams and organisations to deliver challenging projects to tight timescales
You have experience delivering in the UK public sector including working to GDS standards and passing Service Standard Assessments
You work with technical and business stakeholders and communicate complex business and technical challenges clearly for both audiences. You know how to manage stakeholder expectations, set direction and navigate difficult discussions.
Experience in consulting roles is desirable
Location
London, United Kingdom
Apply for Job
More jobs at Netcompany

Senior Service Designer
Netcompany
London, United Kingdom
Agency / Consultancy
6 months ago

Senior Service Designer
Netcompany
England, United Kingdom
Agency / Consultancy
7 months ago

Service Designer
Netcompany
Leeds, United Kingdom
Agency / Consultancy
9 months ago
More jobs in London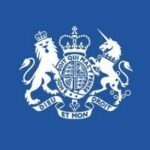 Senior Service Designer
Department for Education
London, United Kingdom
Government

Lead Service Designer
Financial Conduct Authority
Edinburgh, United Kingdom
Finance

London, United Kingdom
Professional Training and Coaching
2 weeks ago
Proud Partners


We can help you attract the best service design talent and grow your brand. Partner with us.
Don't miss important updates.
Join our email list to stay updated on new jobs, resources, events, and more to help you with your career
We'll use your email to send you updates about the report and other helpful service design topics. We hate spam just as much as you do, so we'll never share your email. Unsubscribe anytime.