Finance
Lead Service Designer
Archived
Full Time

NatWest Group
Join us as a Lead Service Designer
We're looking for someone to lead Design Thinking activities to transform the services we provide our commercial and institutional customers
You'll be accountable for applying our design process and developing desirable solutions that support business objectives
It's a rewarding opportunity to lead a team of subject matter experts in all digital customer experiences, giving you excellent exposure for your work
What you'll do
In this high-profile role, you'll be shaping the future of our bank, by identifying new and innovative digital experiences and solving pain points at key moments across the user journey. We'll look to you to act as the digital representative on change programmes, helping to deliver and manage projects through all stages in the cycle including design, build and test.
You'll be accountable for making sure all deliverables are customer focused, meet the commercial goals of the business and are aligned to our digital strategy.
Your responsibilities will also include:
Leveraging a deep understanding of human-centred design processes alongside tools and methods to deliver the best customer experiences
Working closely with the relevant functions, ensuring requirements are adhered to and end results meet expectations
Collaborating with other channels and owners of detailed processes in other programmes to promote a productive relationship
Delivering new customer journeys that drive measurable benefits, working through the full project lifecycle through to go live
The skills you'll need
We're looking for a design thinker, with the ability to lead the design process and take research insights, and support the business in creating transformative customer experiences. You'll already have a history of working with Agile, lean or iterative processes coupled with demonstrable commercial acumen. We'd also like to see previous management experience and a working knowledge of banking products and services.
You'll also be expected to have:
Knowledge of effective design thinking methodologies, tools and techniques
Strong interpersonal skills to maximise resources, prioritise activities, balance conflicting demands and motivate others
The ability to work to tight timescales and high-pressure plans
Location
London, United Kingdom
Apply for Job
More jobs at NatWest Group

Service Designer
NatWest Group
London, United Kingdom
Finance
3 months ago

Lead Service Designer
NatWest Group
London, United Kingdom
Finance
8 months ago
More jobs in London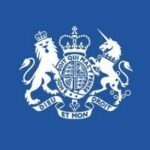 Senior Service Designer
Department for Education
London, United Kingdom
Government

Lead Service Designer
Financial Conduct Authority
Edinburgh, United Kingdom
Finance

London, United Kingdom
Professional Training and Coaching
2 weeks ago
Proud Partners


We can help you attract the best service design talent and grow your brand. Partner with us.
Don't miss important updates.
Join our email list to stay updated on new jobs, resources, events, and more to help you with your career
We'll use your email to send you updates about the report and other helpful service design topics. We hate spam just as much as you do, so we'll never share your email. Unsubscribe anytime.