Technology
Senior Service Designer
Full Time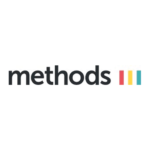 Methods
What you'll do:
As a Senior Service Designer you'll work in multidisciplinary teams, alongside researchers and developers, to deliver world-class, user centred public services that meet the Government Design Principles,
You'll help identify and fix some of the toughest problems in public infrastructure and you will be focussing on the design of services at scale. You'll help the government transform the way it delivers services, so that they're more efficient, simpler, faster and easier to use.
You'll be part of a fantastic design community in government, where we share ideas and challenges with 1000s of designers across the public sector. This is a chance to work on services that matter, at a huge scale, with people who value design.
This opportunity is to work as a Senior Service Designer for the End-to-end Service Design team, within a special programme.
Our team's aim is to develop the end-to-end designs for our whole service journey as a directorate, not just from the point of view of the end user, but from the point of view of onboarding services from other government departments as well as internal "users".
Why are we doing this?
● To ensure that the overall digital identity service develops in an integrated way, so end users and government services can solve the entire problem/task they are facing.
● Helps us, as a directorate, understand better how we link together situational awareness.
● To identify gaps and design ways to address those gaps.
● Improve efficiency across the directorate.
We're interested in people who:
● Have significant experience as service designers – designing end-to-end services for users in complex environments – primarily digital as well as across multiple products and channels.
● Have significant experience producing service design artefacts to develop and communicate design, and can demonstrate this through a design portfolio.
● Have experience of working with data and comfortable working with more technical aspects of end-to-end designs and the resulting impact on user experience.
● Have experience in making effective decisions with user research data.
● Work effectively in a multidisciplinary, agile environment, adapting quickly to changes in requirements, priorities or user needs.
● Have experience of working with senior stakeholders and ability to negotiate important design decisions.
● Design collaboratively and in the open, have experience of engaging with people in a variety of ways (eg, workshops or co-design activities).
● Have an understanding of the importance of inclusive, equitable, accessible and sustainable public services, and are able to design for accessibility and inclusion.
● Have experience of guiding, supporting and mentoring other designers.
Location
London, United Kingdom
Apply for Job
More jobs at Methods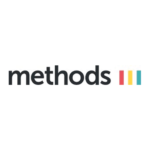 London, England, United Kingdom
London, England, United Kingdom
Agency / Consultancy
6 months ago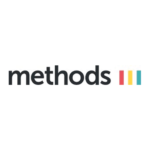 , England
Technology
1 year ago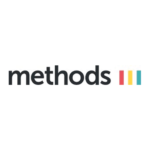 , England
, England
Agency / ConsultancyTechnology
2 years ago
More jobs in London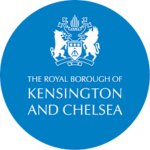 Service Designer
Royal Borough of Kensington and Chelsea
London, United Kingdom
Government
4 days ago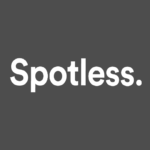 Lead Service Designer
Spotless
London, United Kingdom
Agency / Consultancy

London, United Kingdom
Agency / Consultancy
5 days ago
Proud Partners


We can help you attract the best service design talent and grow your brand. Partner with us.
Don't miss important updates.
Join our email list to stay updated on new jobs, resources, events, and more to help you with your career
We'll use your email to send you updates about the report and other helpful service design topics. We hate spam just as much as you do, so we'll never share your email. Unsubscribe anytime.